Trusted because it's tested: Cummins-powered GILLIG Battery Electric Bus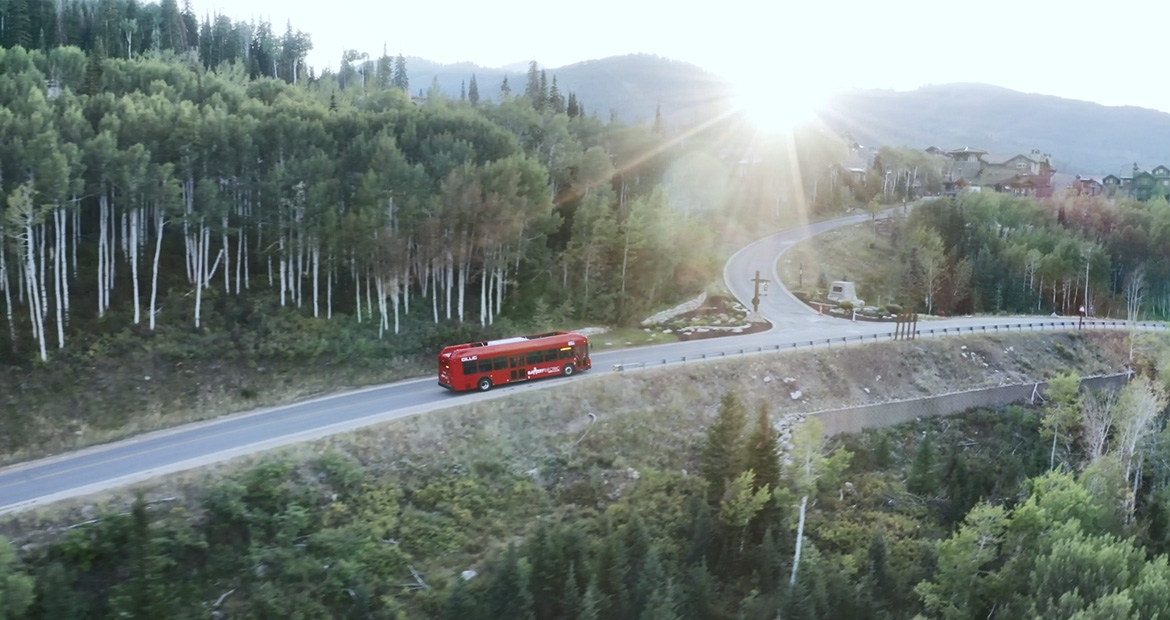 Trusted because it's tested.  
What do sand bags, mountains, a drone and a film crew all have in common? Well, not much, except that they were all an important part of GILLIG and Cummins' effort to illustrate the extent of the testing and validation process for the Cummins-powered GILLIG battery electric bus.  
Since 2017 when Cummins and GILLIG announced the partnership to work together on developing an industry-leading all-electric powertrain, both organizations have worked diligently to engineer, test and validate our offering. This is no easy feat, but one that helps distinguish us from the competition. As we bring forward new technologies, we do so with the same commitment to quality customers have come to expect. But how?  
I have not failed. I've just found 10,000 ways that won't work."  - Thomas Edison
Testing and validation 
A critical piece in bringing forth best-in-class solutions is Cummins commitment to test and validate our offerings against the needs of the customer. For our battery electric system (BES), this means validating products on a component level (e.g. Cummins proprietary BP74E batteries), a powertrain level, and even more broadly working with GILLIG to test performance of the overall bus.  
Ultimately, like most students taking a test, we want to pass. But, just as Thomas Edison noted, the ability to innovate would not be complete without small failures along the way. Testing, and not succeeding is also critical to the process. The failed tests provide insight on the current limits of a product so that designs can be adjusted, and performance optimized to meet the many different scenarios our customers will see in their daily work. We'd be failing our customers, without a few failures along the way.  
Real world conditions
GILLIG and Cummins also take pride in validating our products under real world scenarios, not just ideal conditions. To this end, which was illustrated recently in the gradeability test for the GILLIG bus, various tests were run on the bus as it was loaded with sandbags to simulate the weight of passengers. A powertrain that can operate efficiently, but can only do so empty, is of no value to a community looking to transport people all day, every day.  
Similarly, we work closely with field test customers to refine solutions and deliver a trusted and reliable product. Big Blue Bus in Santa Monica, who received the first field test bus in July 2019, has been a critical partner in providing feedback using real routes and day-to-day operating scenarios. Working with valued customers and end users to identify opportunities that can be enhanced is crucial. The collaboration and partnership that field test customers provide allows us to deliver a product that will meet and exceed customer expectations. Thankfully, the field test has gone well, and as testament to that Big Blue Bus announced that they will be purchasing 18 additional electric buses.
Trust: a commitment we take seriously
So, the next time you're driving up a mountain or simply travelling in your city, and see a Cummins-powered GILLIG battery electric bus, rest assured that it has been through an extensive testing process to ensure safety and reliability. Our customers and communities trust us – and that is something we don't take lightly.