Providing power through our people and products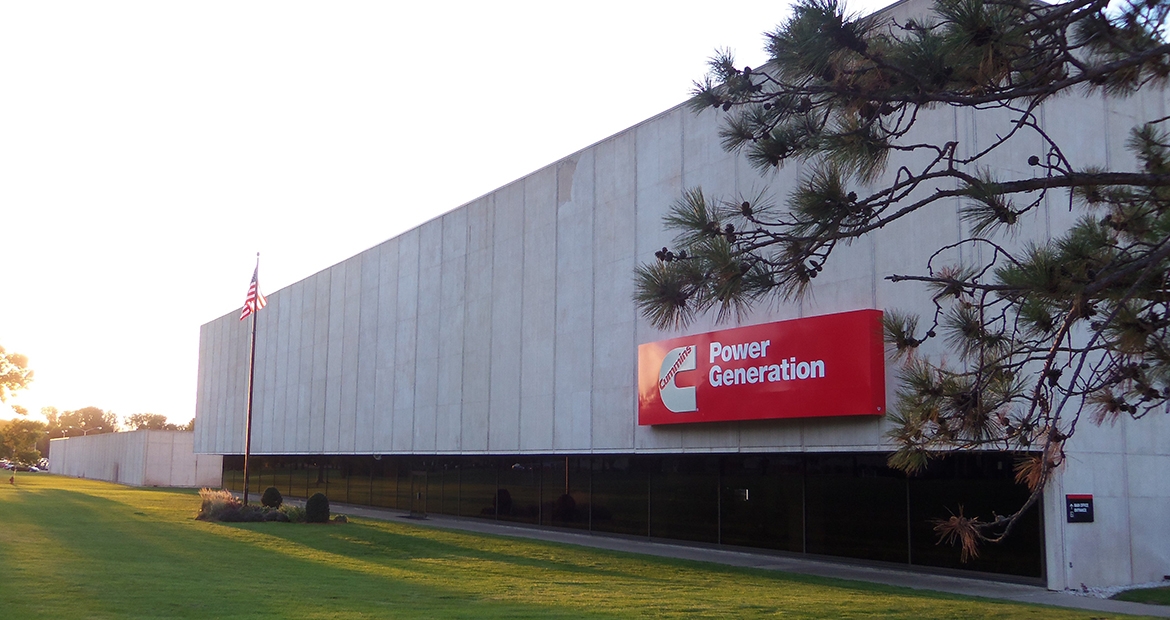 Cummins leaders and employees around the world are paving the way for new safety measures to ensure our people are healthy, and our products continue to serve those who need them most. 
In times of hardship and adversity, we often seek guidance from personal experience or past occurrences: What did we do the last time this happened? But how do you respond when there is no previous experience to lean on? 
Times like these haven't dawned on us before, certainly in our lifetimes, but also in our company's history. At the Fridley, Minnesota manufacturing plant, our leadership and our employees are paving the way for new safety measures to ensure our people are healthy and our products can continue to serve those who need them most.
The large Power Systems manufacturing facility located just north of Minneapolis, MN has transitioned many employees to work-from-home while still maintaining enough personnel at the plant to support our business-critical initiatives. Plant Manager, Doug Sunkel, is providing updated communications to employees two to three times per week to ensure our facilities are enforcing the safest protocols for the health of our workforce.
As we have seen this pandemic progress around the globe, cautions that began as increased cleaning procedures and more access to hand sanitizer have quickly escalated to closed cafeterias, staggered shift start-times and daily personnel screenings. At Cummins locations around the world, employees walking through our plants will now find things like social distancing queues for lines at the time clock and free boxed lunches in the break areas. 
"We've just got to stick together." - Vinny Barnes, Cummins Inc. 
Vinny Barnes, a line assembler for our military gensets, says that the "safety team and everybody in operations has done a fantastic job with keeping everybody safe and helping everyone stay positive." He said, "we've just got to stick together." As the daily updates continue to evolve, Cummins' precautions will too. The health and safety of our employees remains the number one concern.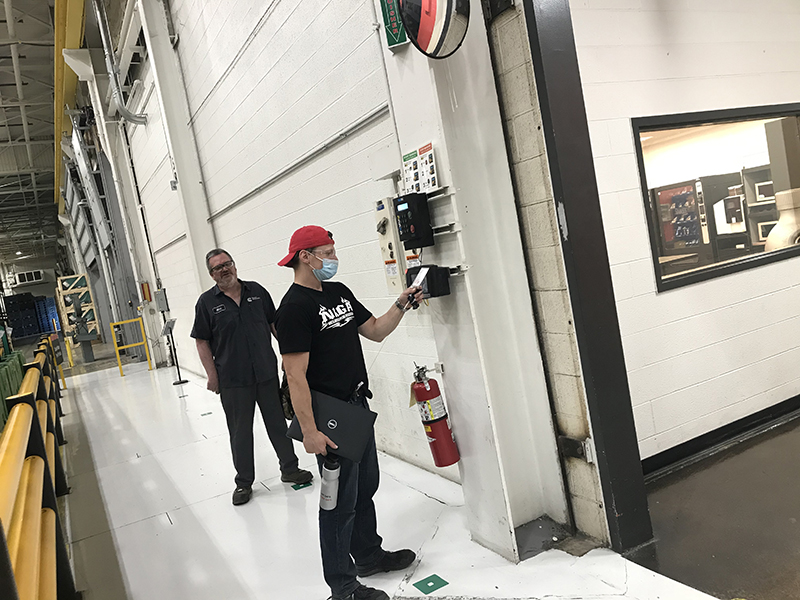 If all of these safety measures are in place, they must be for a good reason. The manufacturing plant in Fridley is still operating because of its critical connection to the current state of the world that we are living in. Through the Fridley plant, Cummins provides power to homes, small businesses, hospitals, medical facilities, cell towers, transportation hubs, recreational vehicles, rental generators and emergency vehicles. All of which are crucial to sustaining our way of life and providing back-up solutions to the essential functions of our world. 
Krutu Garg, a manufacturing leader for high horse power, says that she "is very proud of the essential workforce." They understand that, "they directly contribute to the work that we do here and the promise we make to our customers."
During a time when hospitals are overflowing, emergency vehicles are paramount and backup power is the difference between life and death, all Cummins employees are here to stand by the promises we have made to our customers: delivering innovation and dependability is our commitment. While we maintain a safe environment for our employees, we will continue our duty to support the business-critical initiatives that we have staked our company reputation upon.
Cummins is committed not only to our customers and our communities, but also to providing a safe environment for our employees. We look to the Fridley plant, among our other facilities across the globe, to set the standard for these unprecedented times. We will continue to care for our world in the same way we care for our people; through integrity, excellence and teamwork (from a distance).