Employee takes pride in doing his part to keep traffic, economy moving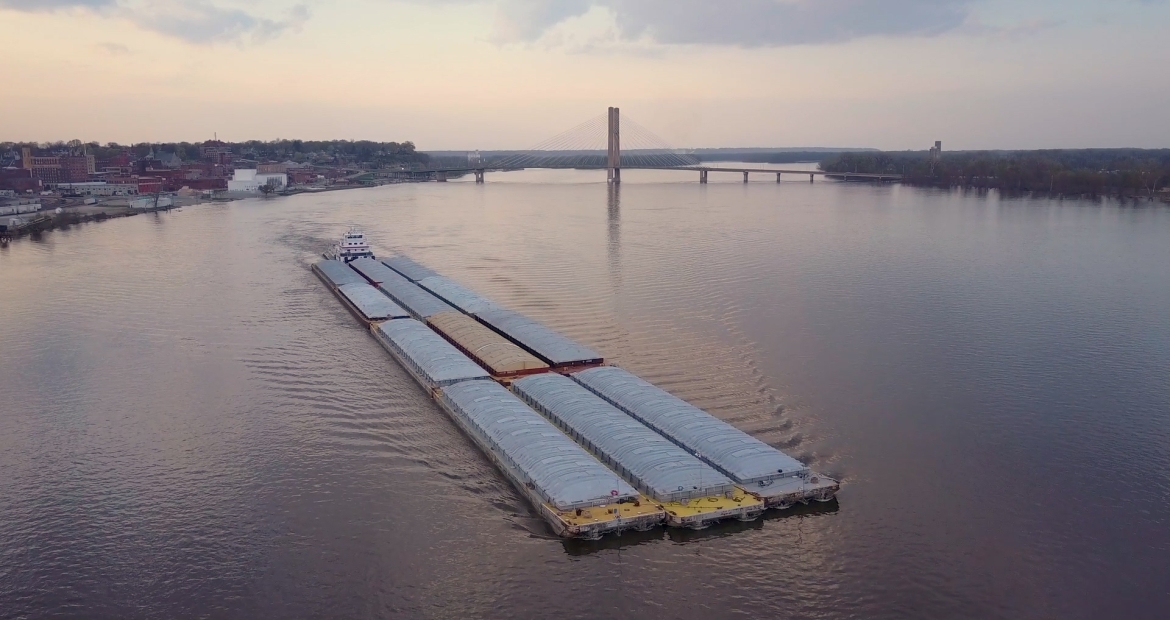 Carl Hadler has worked remotely since he moved to Paducah, Kentucky, in 2015. His garage has internet access and a printer, which is about all he needs. That's because half the time Hadler is on or around the water, doing his part to keep a $30 billion industry moving.
Hadler is an engineer whose duties include helping customers install new Cummins engines on boats pushing tons of cargo up and down the Ohio and Mississippi Rivers. Like many Cummins employees, he is still very much on the job despite the COVID-19 pandemic, carrying out an essential function that ultimately helps ensure critical products get to the people who need them. 
"My job really hasn't changed," Hadler said from his garage recently. "I've had a couple of projects that maybe slowed down a little, but generally speaking the river is still moving. I'm happy to report the economic engine here is still running."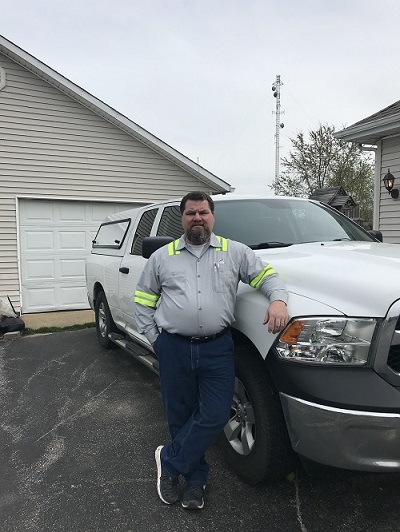 LIFE ON THE RIVER
That's no small thing. Paducah is the largest marine operations center and repair hub north of New Orleans, Louisiana. Nearby Cairo, Illinois, where the Ohio River meets the Mississippi, is a major transportation hub. Cummins engines are used in the trucks and trains that bring material to and from the hub, the cranes that lift material in and out of those modes of transportation, the generators that provide backup power to the hub and, of course, the towboats that move barges up and down inland waterways.
There is more than enough to keep Hadler and three technicians who also work in the area very busy. Time is money for towboat operators, who want help in minutes or perhaps hours, but certainly not days.
Navigable inland waterways play a critical role in the U.S. transportation system, extending some 12,000 river miles. One 15-barge tow can carry the equivalent of six locomotives with 216 rail cars or a staggering 1,050 large semi tractor-trailers. And they can do it at a lower level of emissions and a greater level of fuel efficiency.
A towboat can push as many as 40 barges at a time up and down the Mississippi River, moving newly harvested crops to processing plants in the fall, and minerals to various locations year around.
KEEPING COMMERCE FLOWING
Hadler said the industry is implementing additional procedures during the pandemic. He was asked if he had a temperature and had been near anyone with any COVID-19 symptoms before he was allowed on a customer's towboat recently, field testing a pair of Marine QSK38 Tier 4 Final Engines. He said Cummins personnel are also closely following the company's guidelines for working during the pandemic.
How does he feel about working during this crisis?
"As a parent I'm naturally worried about my kids at a time like this and we are taking every precaution," he said. "But I'm also worried about our country from an economic perspective. As long as the boats are still moving on the river, that's good for our country."
Hadler does not feel like he's doing anything special, however.
"I'm just another piece of Cummins supporting our customers," he said. "We all have a role to play."
So that means plenty of hand washing and social distancing at the Hadler household, and maybe a little extra time for Carl out in the garage, make that the "office," when he's not on the river.