Doing our part to protect the earth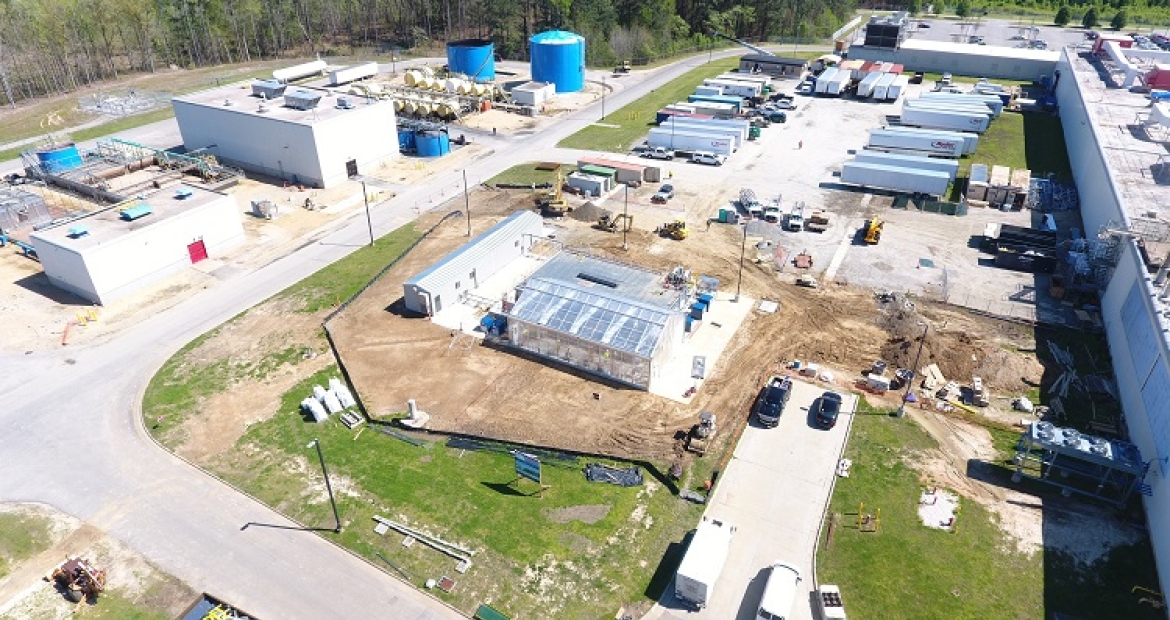 As the world celebrates the 50th anniversary of Earth Day this week, here are four ways Cummins is working to reduce its environmental impact.
These four steps are not the only measures the company has taken, but they are four significant steps to be sure: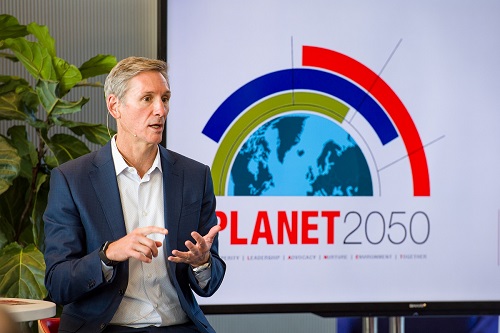 1.    PLANET2050 ENVIRONMENTAL STRATEGY
Cummins' PLANET2050 strategy, released late in 2019, establishes science-based greenhouse gas (GHG) reduction goals for the company timed to 2030 and aspirations for 2050 to reduce Cummins' impact on environmental challenges such as climate change. The goals, which will replace current 2020 goals, include reducing the release of carbon dioxide (CO2) by 300 million metric tons and reducing the release of volatile organic compounds (VOCs) from paint and coating operations by 50%. The science-based 2030 goals exceed targets set in the United Nations' Paris climate accords. Cummins hopes to be carbon neutral by 2050.
2.    CONSERVING WATER
Gains in water conservation have been one of the big successes of the company's environmental goals that expire in 2020. Approximately 1 billion gallons of water use has been avoided since 2010 through the company's conservation efforts, which have ranged from relatively simple steps to the use of complex technology that reduces the amount of water used to cool heavy-duty engines during testing and capture the energy those engines produce for re-use in Cummins' plants. Now, the company is experimenting with state-of-the-art water treatment systems that include such things as greenhouses abundant with plant life to help filter water for reuse.
3.    ENERGY CONSERVATION 
Cummins has also been successful conserving the energy it uses through its 2020 goals. The company has reduced energy intensity, the amount of energy used adjusted by hours worked, more than 30% since 2010. Cummins has taken steps such as replacing old lights with LED lighting, and older air compressors with more efficient models in addition to the steps outlined in item No. 2 to capture the energy generated by large engines in test cells.  The company has also trained employees to find equipment and processes in their home plants that could be improved from an energy perspective. Meanwhile, Cummins' GHG emissions adjusted by hours worked fell 6% in 2018 compared to the previous year. Data for 2019 is expected to be released soon.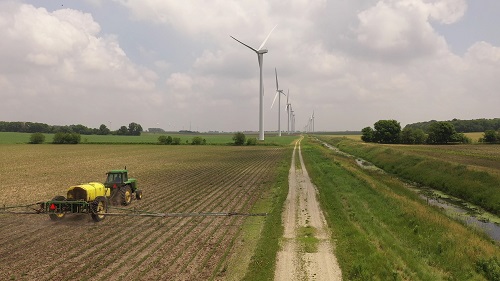 4.    EMBRACING RENEWABLE ENERGY
The company has made a significant investment in solar energy, with solar installations completed or underway at more than two-dozen locations including a 650,000 square foot array installed in 2016 on top of the Beijing Foton Cummins Engine Company in Beijing, China, which generates about 15% of the building's electricity needs. The company also supported the 2018 expansion of an Indiana wind farm through a Virtual Power Purchase Agreement. It will almost send enough renewable power to the grid to offset all of the electricity the company uses at all of its facilities in the state. Encouraging the use and development of renewable power was one of the company's 2020 environmental goals.