Making the best of a bad situation to feed hungry kids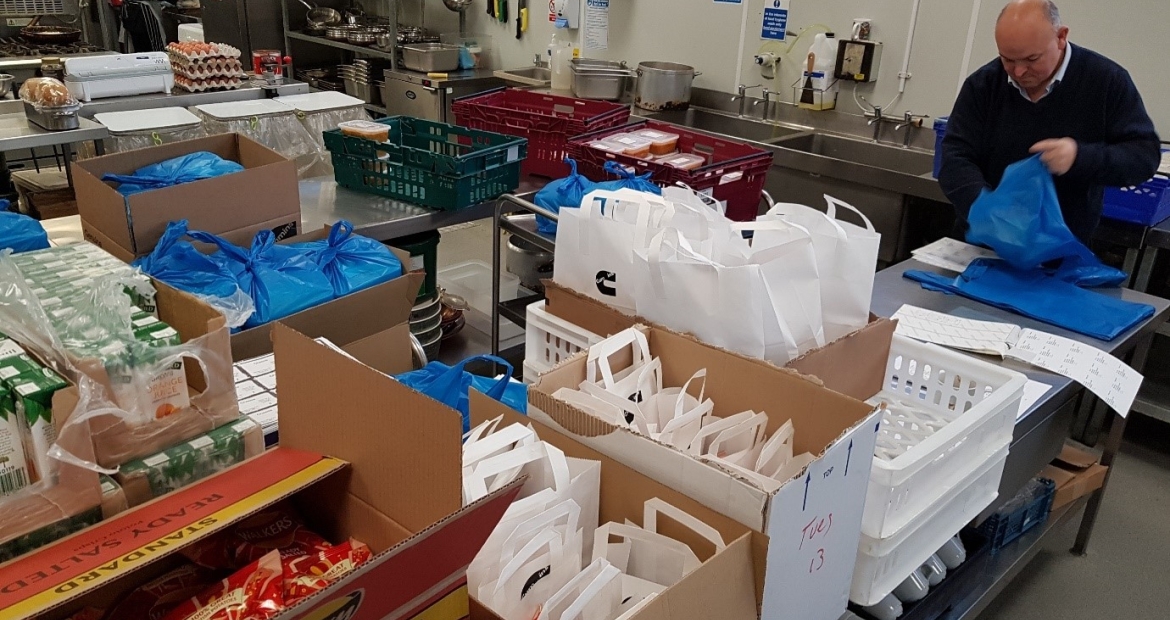 What do you do when you have more food than you know what to do with? For Cummins' Daventry Engine Plant in the U.K. and the operator of its canteen, the answer became clear: feed hungry children. 
The plant and canteen are partnering with a not-for-profit group to make the best of the COVID-19 crisis, delivering prepared lunches to vulnerable children. Here's how it all came together.
The canteen is operated by an outside supplier. It's local manager and his staff have been working at the plant so long they are part of the plant family. As the plant implemented social distancing and work-from-home when possible, it became obvious the canteen should provide take-away service only.
As a result, canteen utilization decreased, and the canteen had excess food available that it didn't want to spoil.The canteen manager spoke with Daventry Plant Manager Dave Barker about the challenges the canteen was facing and together they devised a plan.
First, the canteen began selling basic groceries to Cummins employees at cost, including pasta, eggs, bread and milk. This eased the shopping burden on the plant's essential workforce at a time many grocery stores across the country, and around the world for that matter, were finding it hard to keep the basics on their shelves.  Then, the partners thought about what else they could do.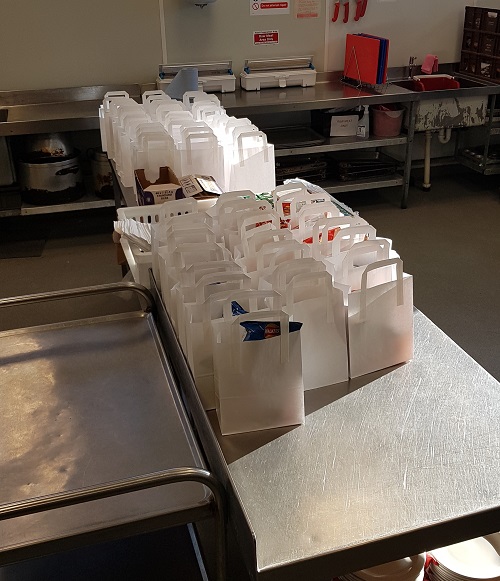 This time, they engaged the plant's Community Involvement Team. The team reached out to local schools and learned some needed help providing lunches to vulnerable children with schools closed.
They also learned a Daventry charity needed a kitchen to continue providing meals to underprivileged children.The partners gave the charity a new option: focus on demand and distribution while the canteen staff takes on food production.
Today, the Daventry canteen staff is producing 300 packed lunches per day, which the charity delivers to local schools and sometimes directly to the homes of vulnerable children who typically receive free lunches when schools are open.
When the organization leaves a meal at a doorstep to maintain social distancing, the recipients often shout out their appreciation from doors or windows as the charity volunteers delivering the meals depart.
"These community actions are really impactful and they boost morale for our employees at a time when many are feeling a little nervous," Barker said. "The overwhelming positive response from our community and our Daventry employees is motivating us all."