Samantha Trissler finds her fit in IT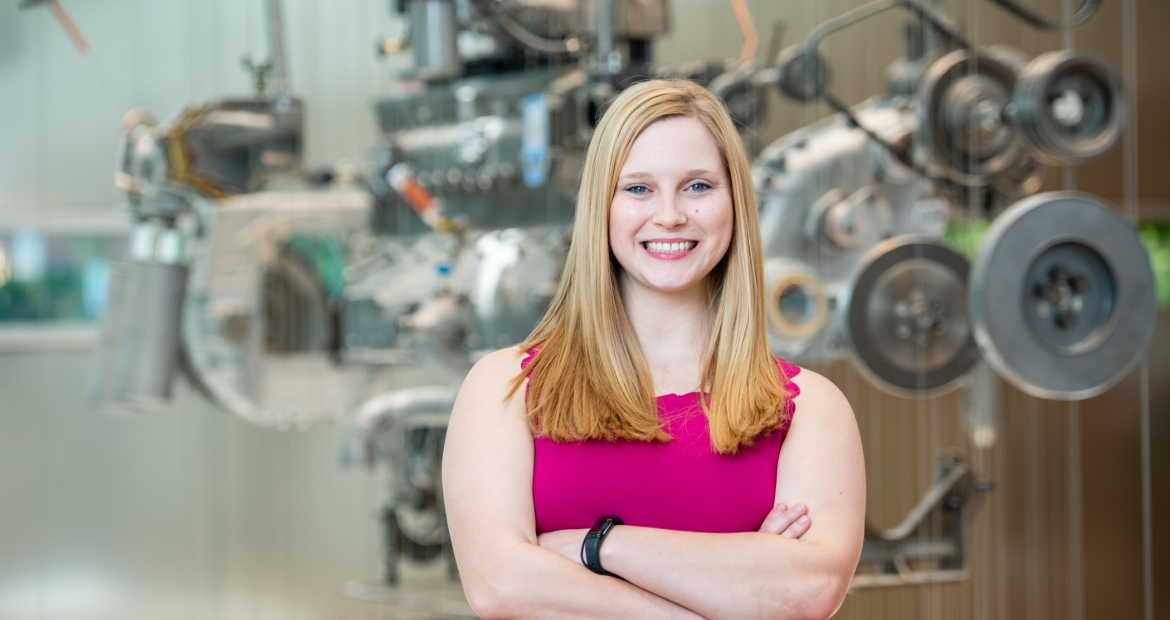 As a kid, Samantha always wanted to be a detective. While pursuing a liberal arts degree, Samantha didn't see a career in IT on her horizon. This quickly changed when she decided to take a software development class during her senior year at Purdue University. From that moment on, Samantha knew she had discovered her passion and decided to pursue a career in STEM. With a new path and new ideas, she found herself enjoying creating applications and programs from scratch.

Women in STEM
Samantha discloses that as a woman in a largely male field, she has experienced occasional comments about her gender or doubts about her abilities. Despite those doubts, she uses these experiences as motivators to exceed expectations. She remembers when her manager brought her a network switch and told her to just play around with the device. Her manager knew she was completely capable of understanding the device and wanted Samantha to challenge her skills. Samantha doesn't let these new challenges intimidate her - she welcomes them.
Curiosity and confidence are key. Showing passion and drive opened doors to opportunities for me.

Women's History Month
Since starting a career in IT at Cummins, Samantha enjoys sharing her story and knowledge - especially with girls and young women. She believes her passion for IT and the exciting possibilities careers in STEM can offer will interest young girls and get them excited about the future. Samantha mentions reading stories from impactful women during Women's History Month always motivates her and reminds her she's not alone. There is still work to be done, and she's excited to continue moving forward as a society. Samantha strongly encourages young women interested in STEM to give it a try, because taking a chance could pave a path for more women in STEM.
Samantha shares that the Cummins booth at her school's career fair was the final booth she decided to investigate. After a long wait and an enthusiastic chat with a recruiter, Samantha accepted an internship in Information Technology at Cummins. Samantha flourished in this internship and worked on high-impact projects, exposing her to a large network of people. Soon after her internship, she received her official offer letter and didn't hesitate to accept. 
"My internship experience was inclusive, diverse, and emphasized teamwork. I thrived in that environment."

Modeling the way to success
Samantha reflects on her journey into IT and says she had no shortage of role models along the way. She fondly remembers the support she received from a college professor as the reason she enjoys outreach programs and has a passion for educating others about IT. This is just one example of the motivation and support Samantha has received to help her succeed within the cybersecurity world. Each day, Samantha is grateful for the moments to teach and share wisdom amongst her team.
"To me, role models are everywhere. There are always new things to learn and anyone that helps me learn something can be a new role model."

Interested in learning more about a career at Cummins? Click here.