Cummins Turbo Technologies breathes new life into the HE600 Holset Turbocharger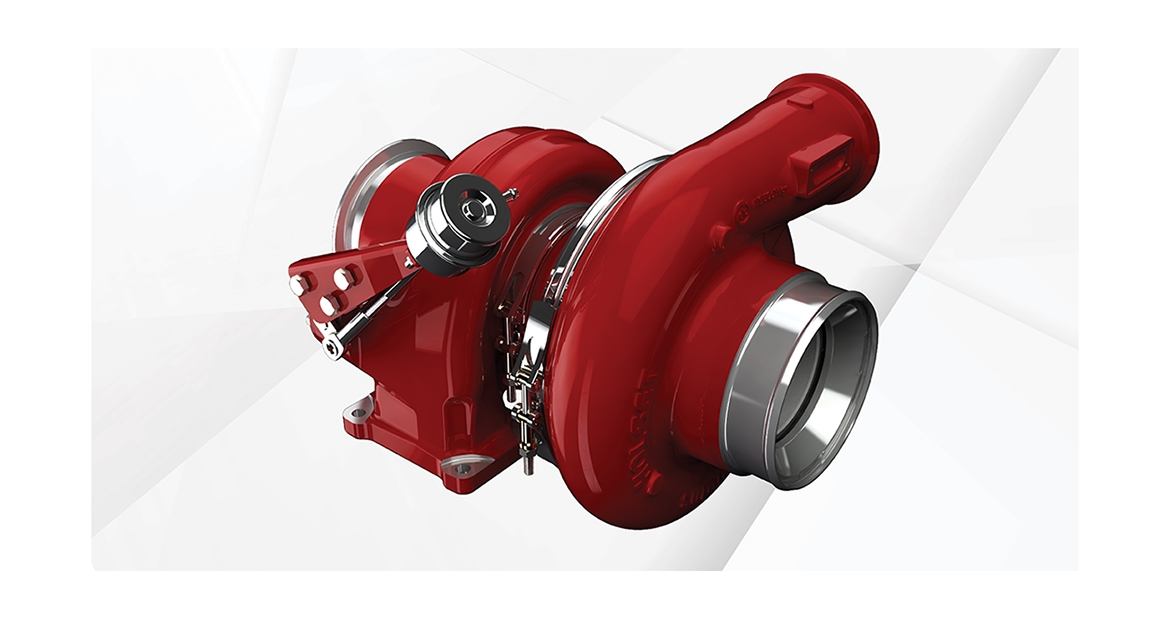 With an all-new compressor stage and turbine housing, the HE600 Holset Turbocharger from Cummins Turbo Technologies (CTT) offers a class-leading product for its customers. 
Strengthening its product catalogue, CTT has revitalized the HE600 platform by delivering significant improvements on performance and durability. By combining years of engineering experience in turbine wheel and impeller design, overall turbocharger efficiency has increased more than four percent while offering a product that is more robust.
"We have used advanced aerodynamic techniques to design a new impeller and compressor housing that offers up to five percent higher efficiency in the flow range of our key customer applications. In addition, a new turbine stage was developed and designed with the benefit of analysis tools that enhance performance, while still optimizing thermal stress and improving fatigue life," explained Charles King-Cox, Compressor and Turbine Stage Director for Cummins Turbo Technologies.
The performance results of the upgraded HE600 have been met with enthusiasm from customers in both on-highway and off-highway applications who describe the Holset product as "class leading."
The turbochargers have increased the flow range to have an overlap with the larger HE800 series. Customers using HE800 can now switch to a more compact HE600 that has increased map-width, higher performance and improved durability to help meet downsizing requirements to save on costs. 
Aerodynamic efficiency is a critical element of turbocharger design and the team at CTT has used the latest design practices to ensure the new product beats the competition and drives value for customers. 
The new product design incorporates aerodynamic efficiency, surpassing the competition with high efficiency and durability. Production for the new HE600 will begin in 2020 and cater to a wide range of customer applications, including on-highway trucks, generators, industrial markets and marine markets. 
"We are continuously working to improve our product line - and the HE600 is no different. This product will exceed performance expectations and provide increased value for our customers across the globe," commented Matt Franklin, Director - Product Management and Marketing at Cummins Turbo Technologies.