A plant that's ahead of its time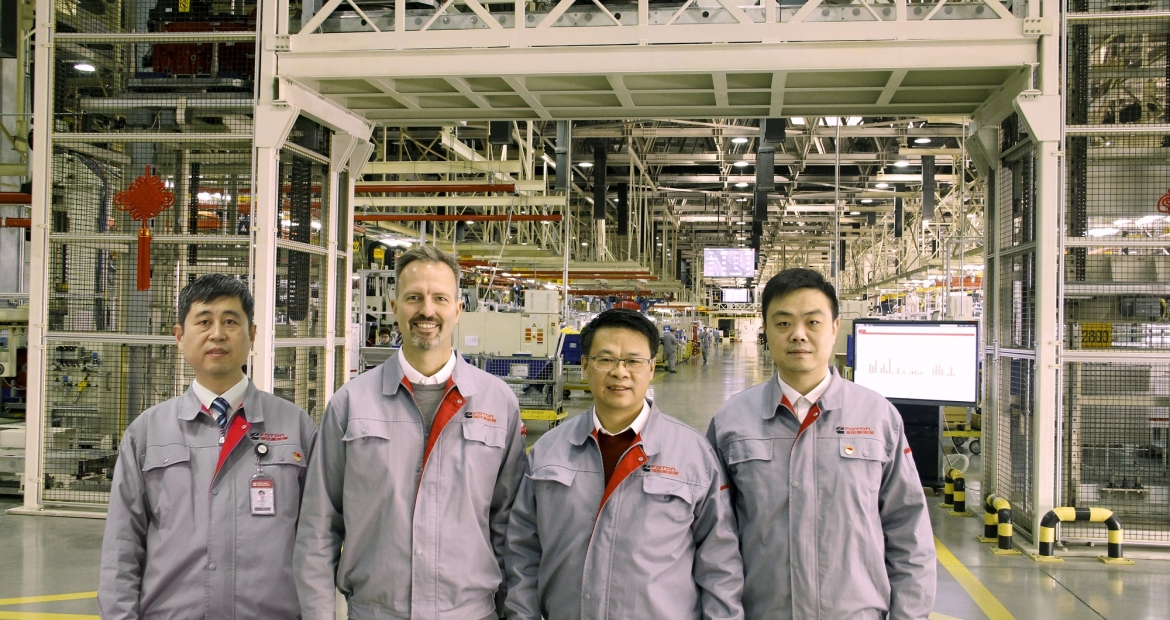 The Beijing Foton Cummins Engine Company (BFCEC) is so wired with high-tech tools it can almost identify defects in certain tasks and bottlenecks in production before they happen.
A network of sensors linked to the Internet, artificial intelligence, advanced analytics and much more are changing the way the plant operates. Production is up. Quality is up. And customers are happier, too. 
So, it's perhaps no surprise that the plant was named last month to the World Economic Forum's Global Lighthouse Network, an elite list of leaders in applying the technologies of what some call the 4th Industrial Revolution.
"This recognition demonstrates the robustness of Cummins' advanced manufacturing and management concept," said Chen Hua, General Manager of Foton-Cummins, which produces more than 250,000 engines a year. "Our efforts on supply chain digitalization and smart manufacturing not only help improve our own business performance, but also ensure that we deliver optimal value to our stakeholders."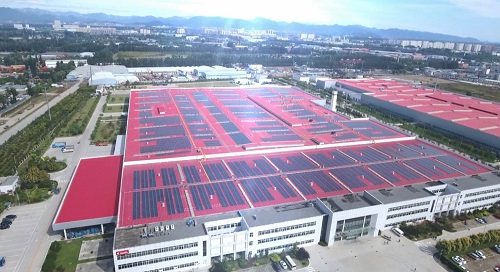 A RARE HONOR
BFCEC was one of 18 companies added to the lighthouse network in January, joining 26 sites previously named to the list. More than 1,000 companies from different sectors across the globe have been assessed for the lighthouse designation, which is managed for the forum by McKinsey & Company, the global management consulting firm.
"Manufacturing is often the starting point for innovating a new, company-wide operating system powered by the latest technology to achieve new levels of sustainability, agility, speed-to-market, and productivity," said Enno de Boer, Partner and the leader of McKinsey's Global Manufacturing Practice. "The value doesn't stop at the factory door; instead, lighthouses find impact across the entire end-to-end value chain, from suppliers through to customers."
The forum says the Global Lighthouse Network, established in 2018, serves as "a platform to develop, replicate and scale up innovations, creating opportunities for cross-company learning and collaboration and for setting new benchmarks for the global manufacturing community."
Network members reflect the awesome potential of the 4th Industrial Revolution, also sometimes referred to as Industry 4.0, which includes everything from collaborative robots to artificial intelligence, augmented reality, advanced analytics and enhanced integration between information technologies and manufacturing operations.  
THE POWER OF TECHNOLOGY
BFCEC, a joint venture between Cummins and China's major commercial vehicle company, Foton Motor, literally offers a glimpse into manufacturing's future. And its impact extends far beyond the massive two-building campus on the outskirts of China's capital and largest city.
Here's one small example of what's happening at BFCEC. Oil leaks caused by the faulty sealing of metal pans can be a major headache for manufacturers and customers, alike. By bringing together artificial intelligence, special cameras and information technology, a system at the Foton-Cummins plant automatically determines the quality of a pan's sealing and can reject it for further use if it doesn't pass inspection. Claims regarding the faulty sealing of pans have been reduced to zero.
Overall, monthly quality claims at BFCEC are down 40% compared to 2017 and the identification of false claims is up 300%. The average number of claims per engine is down almost 70%. Productivity is up more than 40%.
Outside the plant, customers are seeing their fuel consumption rates improved by about 5% and up-time, the amount of time an engine stays in service, has increased by about 10%.
WHAT'S NEXT 
Perhaps the most exciting thing about the changes at BFCEC is that there's room for improvement. The amount of data collected is ever increasing, which can help with the analyses necessary to find greater efficiencies. Plant officials also believe another third of the plant could still be digitized.
As part of a robust strategy, Cummins officials are investing in similar technological advances in plants around the world, as Industry 4.0 takes shape at the company. Cummins, for example, expected to end 2019 with about 30 collaborative robots sharing space with human employees at more than a dozen locations. They often perform the most repetitive tasks, improving employee health and safety in addition to efficiency. 
Chen Hua says he is excited to share what's been learned at BFCEC as the 4th Industrial Revolution expands. He says it has the potential to increase production, improve quality, enhance safety and reduce waste.
"We hope that our success marching together with Industry 4.0 will encourage the industry to embrace the future of manufacturing," he said.
Includes reporting by Diana Zhao.