The Future of Fleets: The four keys to electrification – Part 4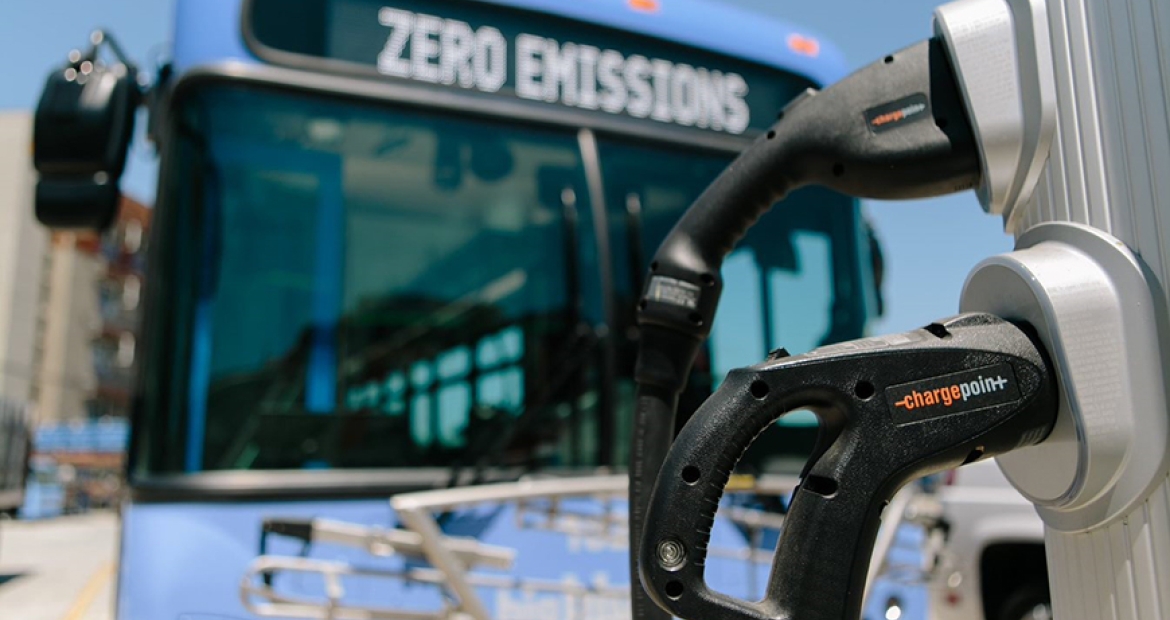 When it comes to battery electric vehicles, there are four keys to adoption within the commercial vehicle sector. In Part 4 of our four-part blog series, we look at the final hurdle a new technology must overcome: Policies and regulation. 
In this fourth preview blog, we look at how policy and regulations regarding commercial EVs must be carefully developed in collaboration with industries and institutions. Sustainability, after all, is not an issue limited to any one sector, and only by drawing on the insight of experts in the technology, infrastructure, and economics of EVs, as well as end-users and other policymakers, will successful incentives to adoption be designed. 
If you are reading this series for the first time, you can find part one here, part two here and part three here. 
Regulatory surety
Finding the right focus will require ongoing conversation, consultation, and collaboration with stakeholders from across the mobility space. The range of routes here is broad: long-term zero-pollution targets will set the overall direction of travel for industry; cross-industry working groups will establish proven technological standards; policies which fund, and remove barriers to, infrastructure rollout will create progress on usability; sustainability stipulations in contracts put out to tender will demonstrate economic viability and create a market for sustainable vehicles; collaborative work on data sharing will improve monitoring and efficiency; and linking tax rates with emissions will improve return-on-investment. 
While the range of options is daunting, there are already examples of best practice emerging across the world. A recent report from the environmental research group Bellona, for example, details the nature of some policy initiatives which are already seeing positive outcomes in construction, which currently accounts for 23% of global carbon dioxide (CO2) emissions.  
In the Norwegian capital of Oslo, for example, the city's municipal developer has operated a series of initiatives involving setting minimum standards for bidders on contracts it puts out to tender. The developer adopted the policy that 'what can be run on electric, shall be run on electric' – creating the potential for a market for electrified construction equipment. Looking ahead, the city anticipates that by 2025 all public construction sites will operate emission-free machinery and transport. 
Part of the success of Oslo's initiative, besides the determination of stakeholders to make it work, may be in the phrasing of its policy. By using the phrasing 'what can be run on electric', the city avoids forcing construction firms into inappropriate adoption (such as electrifying what is not yet suitable to be electrified) and opens a dialogue with them about what can and cannot be electrified, working cooperatively on progress towards sustainability. 
Bringing it all together 
All over the world, progress is being made through hard work to bring the technological capabilities of EVs up to the level where they meet the requirements of commercial applications. 
This requires us to understand their infrastructural requirements and make them clearly actionable, to bring their total cost of ownership down to a level where they compete with and exceed conventional vehicles, and to produce policy which incentivizes their adoption. 
For Cummins, the process of finding the right solution is always a collaborative effort. Getting it right means having conversations across stakeholders in industry and policy, as well as end-users, to deeply understand the issues and ensure successful roll-out. 
To learn more, please visit our 'Future of Fleets' whitepaper, which looks at the four keys to electrification, with insights from a range of industry experts including Addison Lee, dg:cities and Nuvve.