Increasing Cummins' impact on communities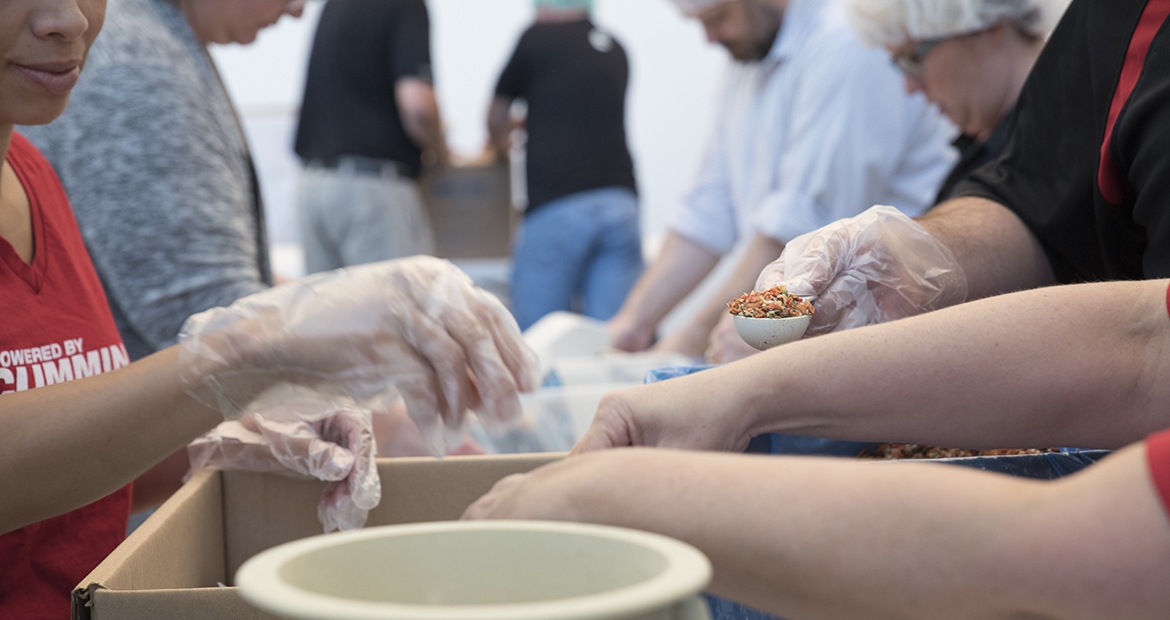 Cummins is setting a new, more ambitious community involvement goal for 2020: Increasing the company-wide Every Employee Every Community (EEEC) participation rate from 70% to 80%.
Take a 100-year-old company with a commitment to improving the communities in which it operates and a global workforce focused on fulfilling that commitment, and you have several years in a row of surpassing Cummins' participation rate goal in its Every Employee Every Community (EEEC) program.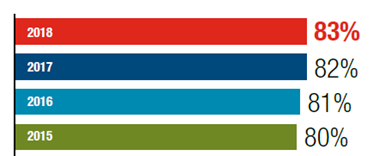 The program, which is the cornerstone of Cummins' community engagement work and enables each employee to use at least four work hours to volunteer in their communities, had a target company-wide participation of 70% for the last several years. While ambitious, Cummins employees repeatedly met and surpassed that goal, reaching or exceeding 80% for the past four years. In 2018 alone, the company set a new record of 80%, which translates to 372,525 hours contributed, or the equivalent of 194 full-time employees dedicated solely to this work. 
Given that track record, the company-wide EEEC goal will increase to 80% in 2020. That community work will continue to strategically center around Cummins' three global priority areas:
Education: Improving the quality and alignment of educational systems to ensure that the students of today are ready for the workforce of tomorrow.
Environment: Ensuring that everything Cummins does leads to a cleaner, healthier and safer environment.
Equality of Opportunity: Increasing opportunity and equity for those most in need.
In practice, the engagement will look like employees mentoring girls and women, cleaning up and clearing parks and pathways, helping to design assistive technologies used to increase, maintain or improve the functional capabilities of children and adults with disabilities – leveraging the unique skills and talents of the company's workforce to help build more prosperous communities by empowering people to thrive in their day to day lives.
"The mission of our community work at Cummins is to support our employees as they go into our communities around the world to help solve some of the most difficult societal problems," said Mary Chandler, Vice President - Community Relations and Corporate Responsibility and CEO of The Cummins Foundation Inc.
"We do this because Cummins has a deeply-rooted historical commitment to community problem solving; one which remains consistent across our business cycles. We work in our communities because it's the right thing to do. We also do this because healthy communities are better places to do business." 
In addition to the EEEC program, Cummins will have global strategic initiatives in each of its three priority areas in 2020: 
Education: Cummins Technical Education for Communities (TEC), which equips youth in Cummins' communities around the world with technical skills, connecting them to good jobs;
Environment: A new environmental community program in 2020 that aligns with the company's recently-announced PLANET 2050 strategy to address climate change and conserve natural resources; 
Equality of Opportunity: Cummins Powers Women, the company's most ambitious community initiative focused on finding solutions to gender inequality around the world.
"In true Cummins fashion, we set a goal, exceeded it and have set a new one," Chandler said. "There is no doubt in my mind that the company can achieve this and increase our impact on our communities."