Cummins signs statement of support for National Guard Reserve members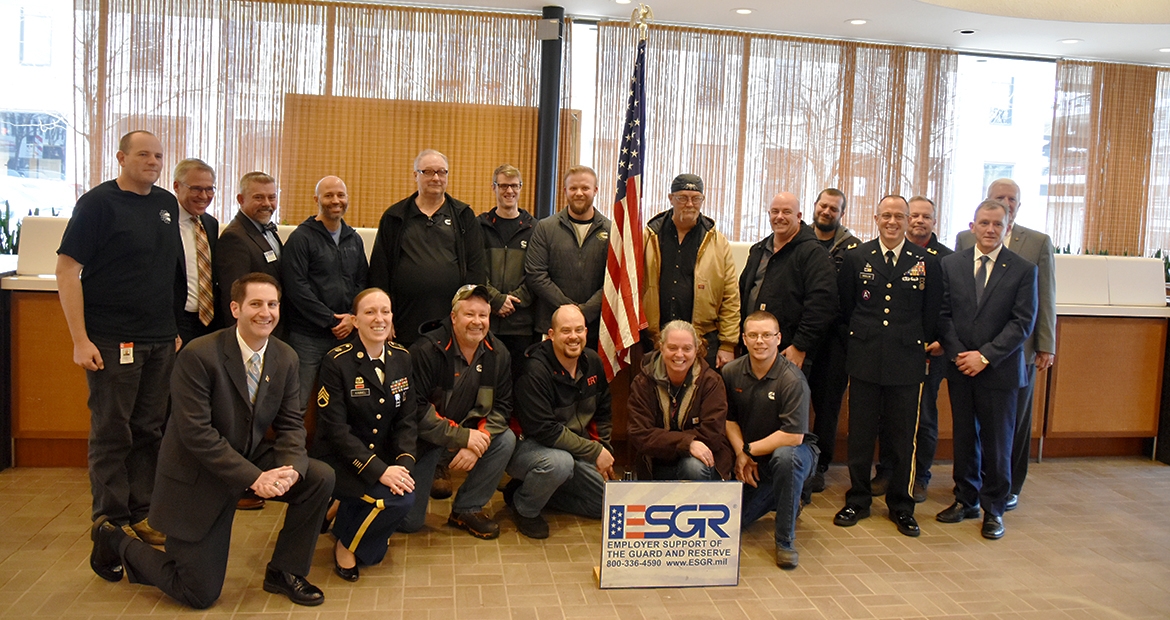 Cummins Inc. (NYSE: CMI) has been recognized by the U.S. Department of Defense (DoD) for its support of its National Guard and Reserve employees and their families. Cummins President and Chief Operating Officer Tony Satterthwaite signed a Statement of Support of the DoD program, Employer Support of the Guard and Reserve (ESGR).
The Statement of Support reinforces Cummins' commitment to the company's guardsmen, reservists, veterans and their families. Cummins joins other Fortune 250 companies in pledging to:
Recognize, honor and comply with Uniformed Services Employment and Re-employment Rights Act
Provide the company's managers and supervisors with the tools they need to effectively manage employees who serve in the National Guard and Reserve
Appreciate the values, leadership and unique skills service members bring to the workforce and will encourage opportunities to hire guardsmen, reservists and veterans
Continually recognize and support our country's service members and their families, in peace, in crisis and in war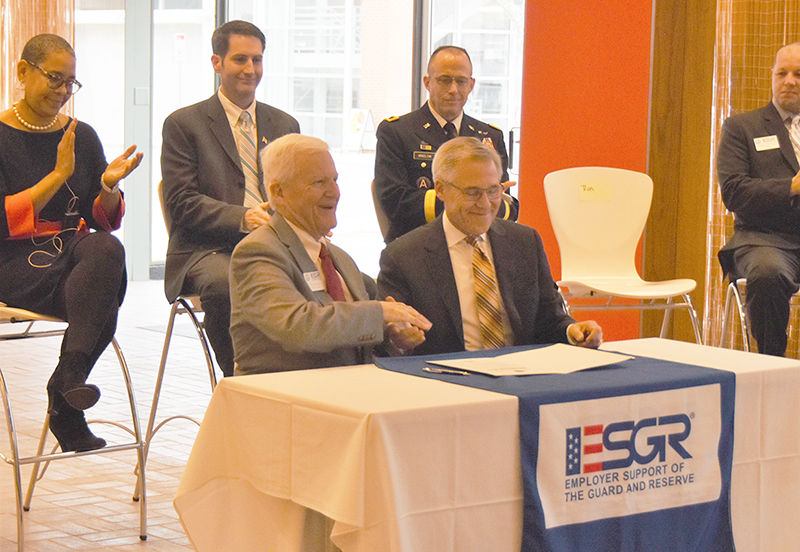 "Diversity and Inclusion is a Cummins core value, and guardsmen, reservists and veterans are  cornerstones of our workforce," said Satterthwaite. "The military cultivates our shared values of integrity, excellence, teamwork, and leadership, and the unique skills and experiences members of the Guard and Reserve bring with them to the workplace are invaluable. Signing this document reinforces our commitment to fostering an inclusive and welcoming environment for all employees and I am honored to do it." 
"More than ever, supportive employers are critical to maintaining the strength and readiness of our National Guard and Reserve units," said Ron Bogle, ESGR National Chair. "Guard and Reserve forces make up nearly half of our military and possess many unique skills and mission capabilities not found in the active component. Employers like Cummins, who support the continued military service of our guardsmen and reservists, are absolutely critical to the success of our national defense strategy."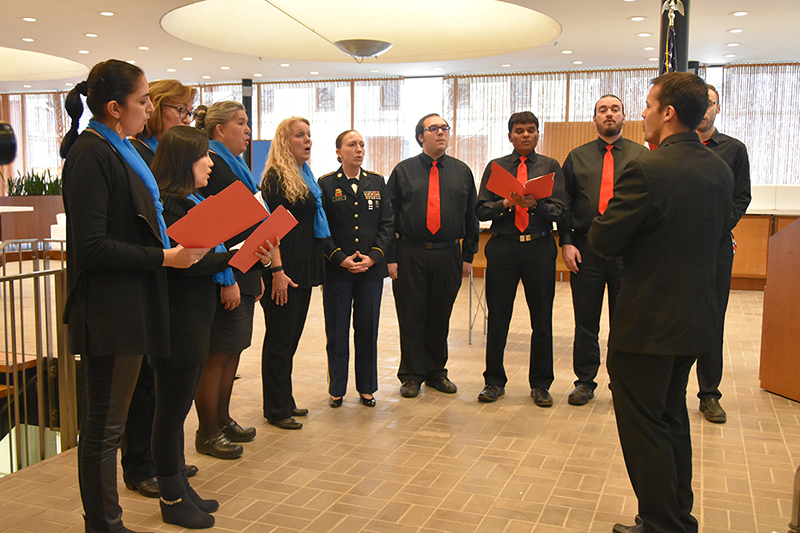 ESGR seeks to foster a culture where all employers support and value the employment and military service of National Guard and Reserve members. ESGR promotes a cooperative culture of employer support for National Guard and reserve service by developing mutually beneficial initiatives, recognizing potential conflicts between employers and their service members and acting as employers' principal advocate within the DoD.