Strengthened by service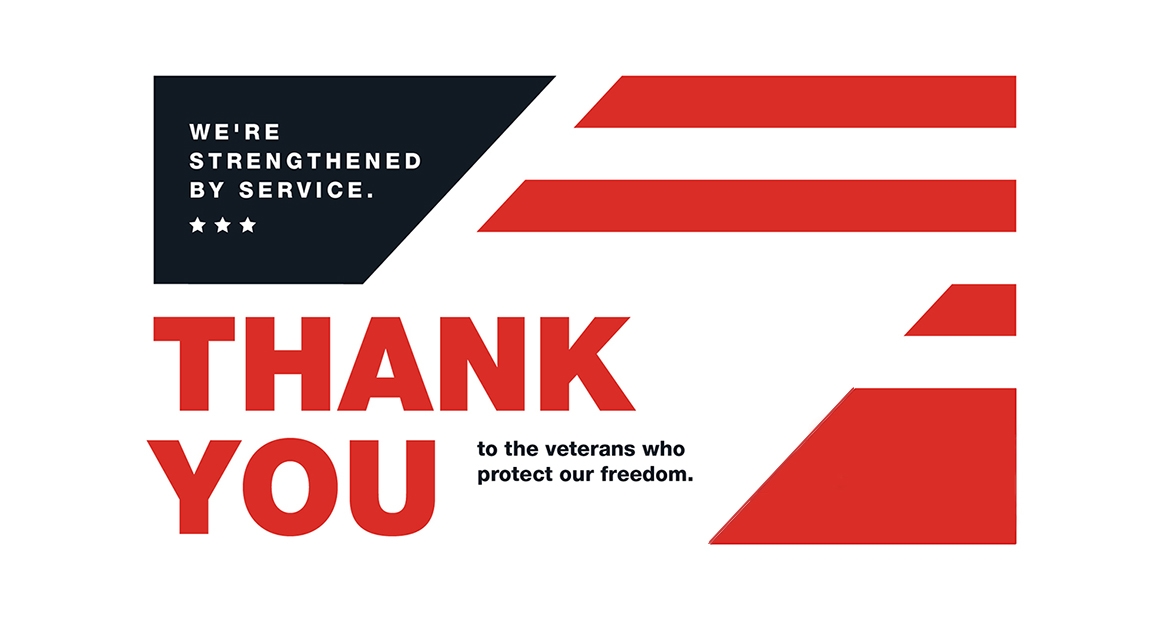 November 11th is a day to honor veterans around the world for their bravery and service. On Veterans Day in the U.S. and Remembrance Day in countries around the world, we share our gratitude for the men and women who have dedicated their time, and many their lives, to protecting our freedom.
Cummins is proud to employ veterans who bring diverse skills and a spirit of service to our company and culture. It's because of this bravery that we're able to lead innovation in diverse power solutions to create a better world for our customers, our communities, and our environment. 
On behalf of the Cummins leadership team, I'd like to thank our veterans for the skills and experiences you bring to our team and the dedication you've shown through military service — we're stronger because of it. As the proud father and nephew of Marines, I have the privilege of spending time with both active duty and veteran members of the military and am awed by their incredible sacrifice to ensure the security of our nation.  
Cummins is proud to be an official Military-Friendly Employer, dedicated to recruiting and retaining military personnel and implementing policies to support our employees who currently serve. We employ veterans across every business unit at Cummins. In fact, 10% of employees in both our Distribution and Turbo Technologies businesses, 17% of employees in technical roles, and more than 6% of total Cummins employees have self-identified veteran status. We want these numbers to continue to increase across the company, and we're committed to making it happen.
As sponsor of the company's Veterans Employees Resource Group (VERG), I'm proud of the resources we offer to support military and veteran employees. As Cummins reflects on 100 years of innovation, we wouldn't be here without the courage and selflessness of our veterans. Our progress, innovation, and breakthroughs are made possible by the support and service of our veterans every day. 
To our veterans, I want to reiterate our deep gratitude for your service, and for sharing your unique abilities and experiences with Cummins. To all employees, I would ask that you take the time to recognize our veterans who have given so much of themselves to their country and to Cummins.