Looking at the future of transportation at Fast Company's Innovation Festival
Celebrating 100 years of innovation, Cummins is recognized as a global power leader and often revered as one of the most progressive technology companies in the world. Perhaps that's why Fast Company, one of the world's leading business media brands focused on innovation and technology, invited Cummins' Vice President and Chief Information Officer (CIO), Sherry Aaholm, to speak at their annual Innovation Festival in New York City.
Supporting this year's festival theme of "A Connected World," Aaholm shared insights and expertise on the future of mobility through a live panel discussion titled, "Transportation 2025: What's Down the Road."
Fast Company's Innovation Festival convenes thousands of creators and innovators from around the globe to inspire, network and learn from each other. Cummins participated alongside a long list of renowned brands across industries including: Microsoft, Target, Disney, Amazon, Lenovo, Kaiser Permanente, Frito Lay, Slack, HBO, Sony, General Motors, Neiman Marcus, Ben & Jerry's, Hinge, Shutterstock, Columbia Records, Facebook, Chipotle, Intuit, Siemens, Orange Theory, PwC, and General Motors.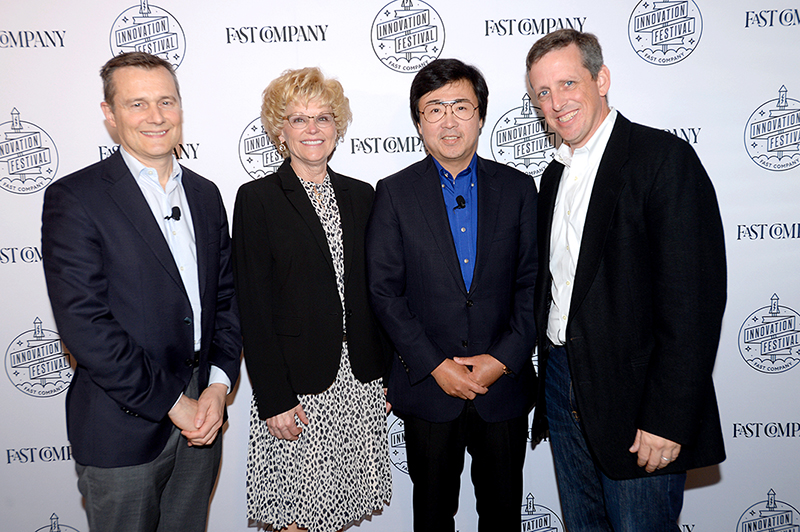 Joined by panelists Michimasa Fujino, CEO of Honda Aircraft Company and Roger Harris, Chief Revenue Officer and EVP of Marketing for Amtrak, Aaholm laid out a vision for how the internet of things (IoT), artificial intelligence (AI) and machine learning are shaping the transportation industry and its workforce. Topics included connectivity, electrified power, autonomous vehicles, high speed travel, regulatory change and more. 
Using a fact-based approach, Aaholm addressed the realities of how technology will be the foundation for a new way to do business, while advocating for educational programs that provide curriculum to prepare the next generation of workers.
"The reality is you can actually do different things in your job if you can use AI to help with repetitive activities," said Aaholm. "It's imperative that we teach students early about artificial intelligence and machine learning so they enter the workforce ready to succeed in a digital economy."
In addition to artificial intelligence, Aaholm brought the audience and media up to speed on a popular topic at this year's event, autonomous vehicles. "The challenge is how do you safely adopt the technology of autonomous vehicles at scale," added Aaholm. "It's going to be some time until the required infrastructure and legislation catches up to autonomous technologies for commercial transportation suppliers, and we don't expect to see this in volume during the next five years."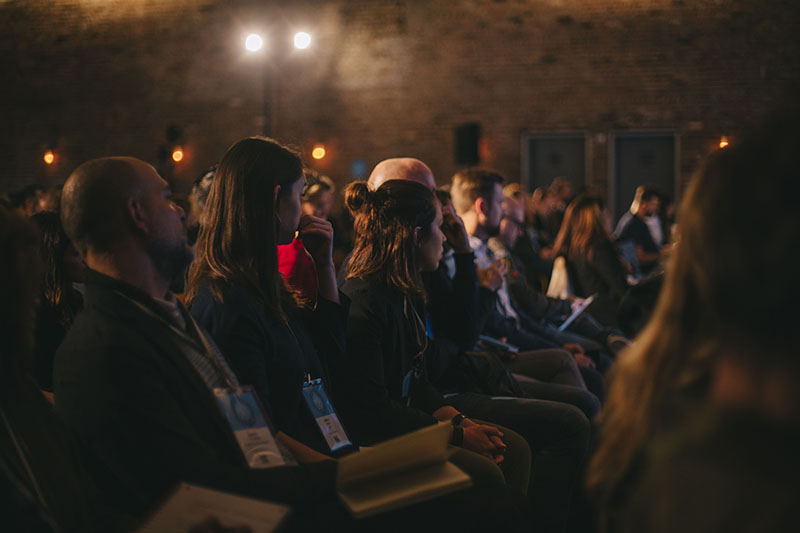 Cummins' involvement with Fast Company extends beyond this week's Innovation Festival. The company is also featured in their editorial publications which include their print magazine, videos, social media and online web properties. Cummins shared a series of fascinating stories around themes of Energy and Transportation IQ, as well as Smart Cities. '
As one of the leading technology influencers with a strong global following, Fast Company's interest in Cummins is a strong indicator of the company's success as a top innovator and leader in global power solutions. Cummins will continue to look for creative ways of storytelling that bring to life our brand promise of innovation, dependability and powering a more prosperous world for the next 100 years.
Learn how Cummins is developing the power to move us all forward.