Four Unusual Snowstorms of This Decade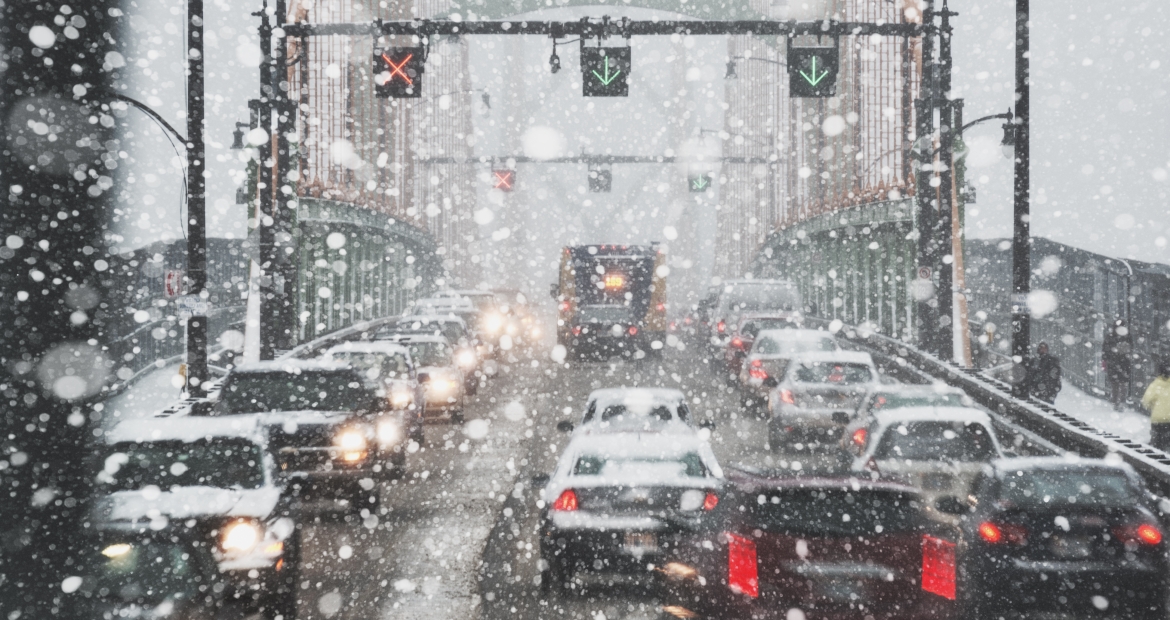 It is only October, yet my son is already talking about what to do during snow days. He recalls his memories from last year when students at Minneapolis Public School District enjoyed over 10 days of closings related to cold and snow. As you recall your own joyful snow memories, let's look back on four unusual snowstorms of this decade. 
Unusual location: Aloha, winter!
An island chain in the middle of the Pacific Ocean, Hawaii is one of the world's most popular vacation spots. With a mild climate featuring a winter high of 78°F and a summer high of 85°F, the tropical paradise is known for its beautiful white beaches, not beautiful white snowflakes. The Aloha state's tallest volcanoes get a dusting of snow at their peak every year, but the recent blanket of snow at Polipoli Spring State Recreation Area (for the first time, it is believed!) gets the crown for the most unusual winter wonderland.    
Unusual season: April showers bring May snow flurries?!
While most of us are conditioned to expect colder temperatures – maybe even snow – from December to March, Minnesotans typically endure a longer, colder winter. In fact, the Twin Cities are the coldest metropolitan area in the continental United States with an average winter temperature of 10°F! Despite the long, cold winters, the mercury begins to rise in late March to early April, thawing the ground and making room for spring in the southern portions of the state. Unfortunately, spring 2013 came later than usual when over a foot of snow blanketed the state in early May.
Unusual amount: when it snows, it pours
In 1921, Silver Lake, CO set the record for most snowfall in a 24-hour period in the United States when 75 inches of snow fell. We haven't seen a snowfall like that in modern history, but we've seen our share of crippling storms, including the blizzard in January 2016. Described as "one of the great blizzards of the past 100 years in terms of amount of snowfall, size of impacted areas and population affected," Winter Storm Jonas dumped snow as far south as Alabama and Mississippi with over 27 inches of snow falling in New York City within 24 hours. 
Unusual impact: you're grounded!
In the first half of 2019, about 38% of flight delays were the result of weather. Despite weather delays being a common occurrence across the U.S., it's rare to see the media reporting on flight delays or cancellations. On the contrary, Winter Storm Harper was all over the news in January 2019 due to its impact on air travel when it hit a wide geography from the West Coast into the Great Plains to New England. More than 4,000 flights were cancelled, potentially impacting half million passengers.  
These four snowstorms were unusual and unique for many reasons. But power outages are a common result of snow storms. Tree limbs with heavy snow accumulation can break, bringing down power lines. Additionally, heavy snow and ice can collect on the power lines themselves, causing them to break. In some cases, the winds accompanying a snow storm can bring down power lines. Having a plan for backup power will ensure your heat stays on, keeping your family safe and warm for the duration of the power outage. 
Are you and your family prepared for the winter storm season? Start your preparation by checking out 12 Winter Storm Season Prep Tips. And sign up for the Cummins newsletter to get valuable resources and tips, including information on backup power options, to help your family weather the storm.