A change of seasons: Five easy ways to prepare for winter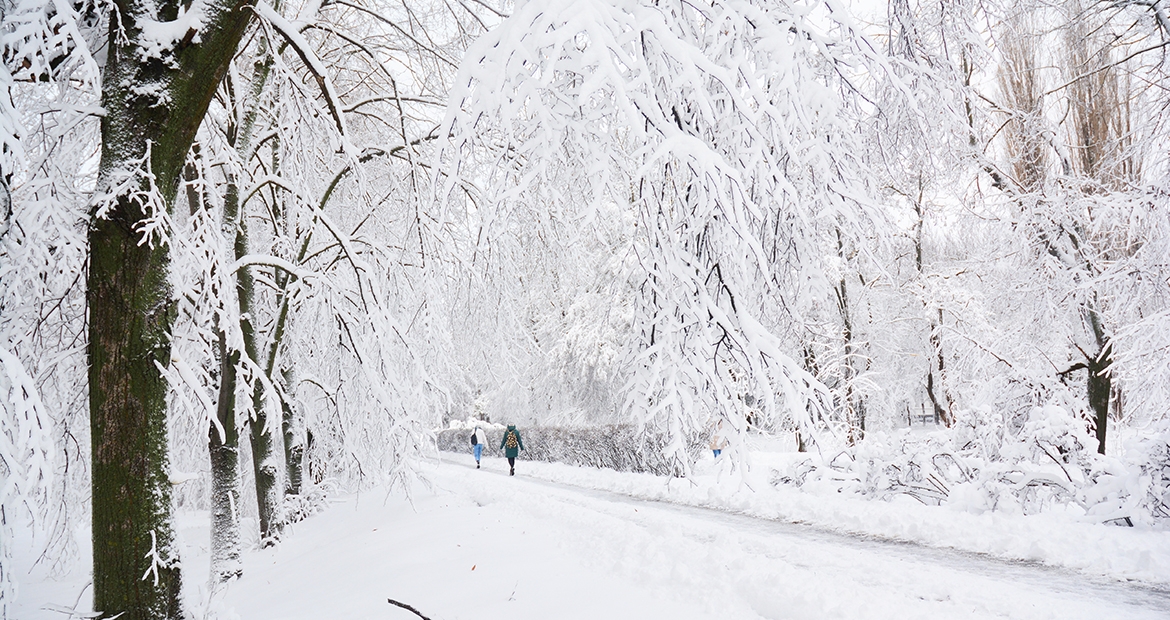 While the leaves change colors and fall to the ground in some parts of the country, the snowflakes will soon be in the air as cold temperatures push in. Winter is right around the corner and now is the time to ensure you and your family are prepared for winter storms and extreme cold. 
Here are five easy ways to be better prepared:
1. Know your risk. How prepared is your region for winter weather? How well do residents in your community drive on icy roads? Southern snow storms take more time to recuperate from because they have less snow removal equipment. If you live in the south, prepare for schools and businesses to be closed. Keep busy when snowed in with our suggestions for snow day activities for your kids.
2. Build a preparedness kit, keeping in mind the comfort of your loved ones including pets. I update my kit every year. 
Make sure you and your family can survive without power for at least 3 days. Invest in a generator if you don't have one. A home standby generator like the Cummins QuietConnect will automatically restore your power the moment it goes off, whereas a portable generator like the Cummins Onan is a great option for those with lower power requirements or live in areas less susceptible to severe weather and power outages
Keep a preparedness kit in your car! I never leave home without my water bottle, cell phone, hand sanitizer and umbrella. I keep other important items such as a flashlight, blanket, first aid kit, granola bars, ice scraper/snow brush, shovel, windshield washer fluid and cell phone charger in my car. Make sure your tires are in good shape, you have at least a half tank of gas and your car is running smoothly.  
3. Winterize your home:
Check windows and doors for drafts. Caulk and apply weather stripping if necessary.
Have your HVAC system inspected and replace furnace filter.
Clean chimney, wood stove and gutters.
Have a contractor inspect your roof.
Install a programmable thermostat to keep your house temperature lower while you're away.
Test your smoke and carbon monoxide detectors.
During periods of extreme cold, allow your faucets to drip.
4. Start a conversation with your family, neighbors and employer. Do you have a plan for your family and pets? Do you have elderly neighbors or neighbors with special needs who would need help if they lost power? Does your employer expect you to be at work during a winter storm?  
5. Don't overexert yourself when outdoors in the cold weather. According to the American Heart Association, the strain of shoveling snow can take a toll on your body and can increase your chances of having a heart attack. While you may think you're OK, someone you know may not be. Take an American Red Cross CPR/First Aid/AED course to learn life-saving skills! Pet CPR courses are also available in some areas.  
Preparedness is power. Don't be left out in the cold this winter. Sign up for the Cummins Home Generation newsletter to learn more about how a home standby generator can benefit your family, including keeping you warm during the next winter power outage.