Decades of dedicated service go into Cummins-powered RAM Trucks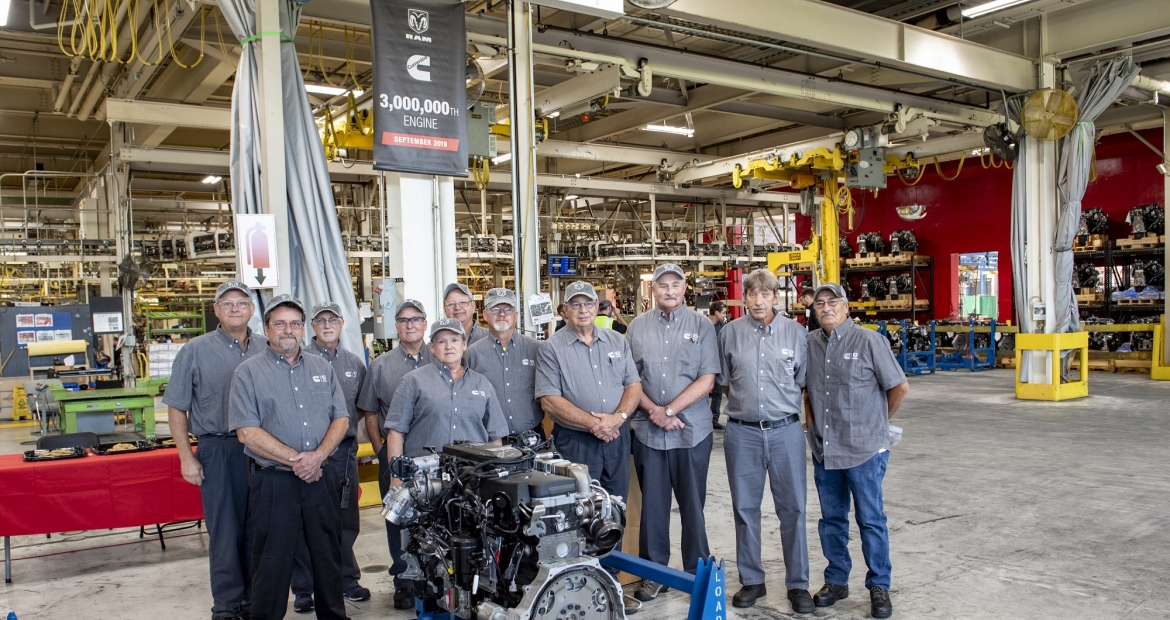 A little bit of Debra Brown's heart goes into every RAM engine produced at the Columbus MidRange Engine Plant (CMEP). 
Her face lights up as she talks about her journey from the assembly line to now working in Facilities Maintenance at CMEP. She's been part of the RAM team since Cummins' partnership with the truck maker started 30 years ago.
Brown is not alone. Nineteen other employees have been working on RAM engines since Cummins began producing them in 1989.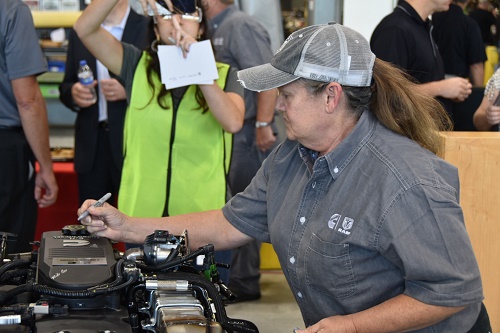 Brown is so confident about the engines she has helped build for decades that she's a RAM customer herself.  She beams with pride as she speaks about the "great pulling power" of her beloved 2004 RAM Dually, the second consecutive RAM truck she's owned. 
"Every engine has a personality of its own," said Harold Barnes, a recent retiree who, like Brown, worked on engines for RAM trucks at CMEP over the last three decades. Perhaps the personality of the engines Barnes alludes to comes from the experienced and dedicated hands that bring each engine to life. 
A POWERFUL COMBINATION
Cummins-powered RAM trucks have the DNA of superior technology coupled with decades of dedicated service from the employees who build them – the kind of dedicated service that inspired Brown, Barnes and 18 others to remain committed to CMEP long enough to see the 3 millionth engine roll off the assembly line last month. 
"We are honored these 20 employees have chosen to devote more than 30 years to Cummins," said Melina Kennedy, Executive Director of Cummins Pickup Truck business. "They, and the whole plant team, are a big-hearted group committed to improving where they live."
All the employees at CMEP have powered the success of the partnership between Cummins and RAM, which has resulted in engines that break records and set new standards in the pickup industry.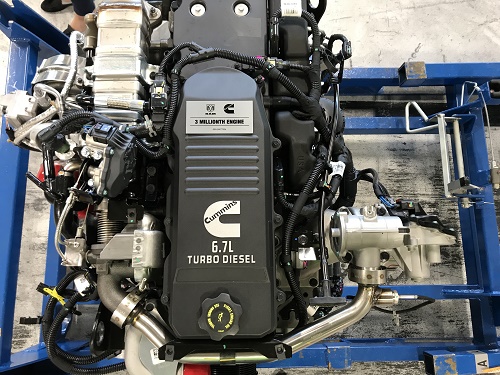 "Our dedicated employees deserve a huge thank you for their commitment to the success of the engines they produce," said Nicole Wheeldon, Cummins CMEP Plant Manager. "The excellent reputation for the Cummins engine is a product of their hard work." 
ATTITUDE IS KEY
When asked about his experience working at CMEP for 30 of his 45 years at Cummins, Barnes praised the can-do attitude of his former colleagues, adding that they are always willing to step up and support the success of the plant and customers. 
"The people I worked with always made coming to work, worth it," Barnes said.
The dedication of CMEP employees is representative of the global Cummins workforce. Employees live the company's values and ensure Cummins continues to deliver innovative and dependable solutions to power the success of every customer.