Hurricanes: More than a 'category'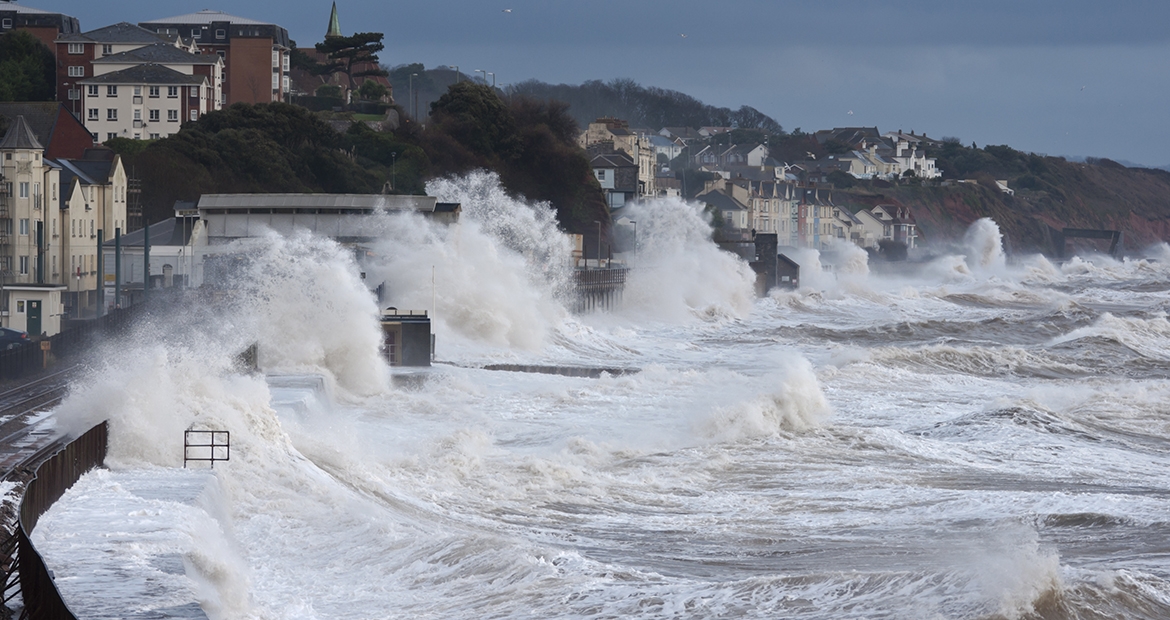 Wind speeds aren't the only indicator of a hurricane's potential to cause serious harm or damage to your home and family. 
Labor Day weekend is typically a time for many of us to relax...but not this year. Hurricane Dorian slowed to a crawl as it made landfall in the Bahamas as a devastating Category 5 storm. The storm lurked off the Southeast coast for days, with residents scrambling to make last minute preparations. Although Dorian weakened as it moved northward, the once compact storm expanded, and tropical storm force winds were felt far from the storm's center. 
As a Broadcast Meteorologist, I was out covering the storm, and one North Carolina couple told me that they "didn't worry about a hurricane unless it was a category 4 or 5." This concerned me. We must remember that the Saffir-Simpson Scale only factors in the wind speed; not storm surge, rainfall or waves. Storm surge is the greatest threat from tropical cyclones. 
Storm surge is sea water pushed up and over normally dry land due to strong winds around a tropical cyclone or coastal system. Although storm surge pushes ashore at 5 mph or less, water is 800 times denser than air, making the force of the water nearly equivalent to category 3 force winds! To put this in perspective, Hurricane Sandy, which made landfall in the Northeastern U.S. as a post-tropical cyclone with category 1 force winds, was one of the most damaging (and costliest!) storms in U.S. history as a result of the storm surge.
Hurricane Dorian made landfall in the United States the morning of September 6th in Cape Hatteras, North Carolina as a category 1 storm. 4 to 7 ft. storm surge caused residents of Ocracoke Island, NC to flee to their attics and roofs to be rescued from being swept away by flood waters. In addition to storm surge, over 10 inches of rain fell in some areas, causing additional flooding. A saturated ground combined with strong winds led to downed trees and power lines, leaving many residents in the Southeast without power.  
In the end, Hurricane Dorian impacted people from the Bahamas north into Nova Scotia. More than 70,000 people in the Bahamas were left homeless. If you're looking to help those affected by Dorian, consider donating money or blood. But before you donate, make sure you're giving to a reputable charity:
Established charities are registered with the IRS as a 501(c)(3) and can be found here.
Never feel pressured to donate over the phone. All reputable charities should allow for donations through a website. 
Use Paypal or a credit card when making online donations and never pay via wire transfer.
Never provide your social security number, home address or other personal information to callers soliciting a donation.
Although Hurricane Dorian is gone, hurricane season doesn't end until November 30. Are you and your family prepared for the next storm? Make a plan. Collect and inventory supplies. Secure your home and property. Don't be left out in the dark – having a plan for backup power is key to keeping your family safe and comfortable during a power outage.
For more information on hurricane preparedness, click here. And be sure to sign up for the Cummins Home Generator newsletter to get valuable resources and tips to help your family weather the storm and save money.