Machine of the Month: Cummins B4.5 Powered Excavator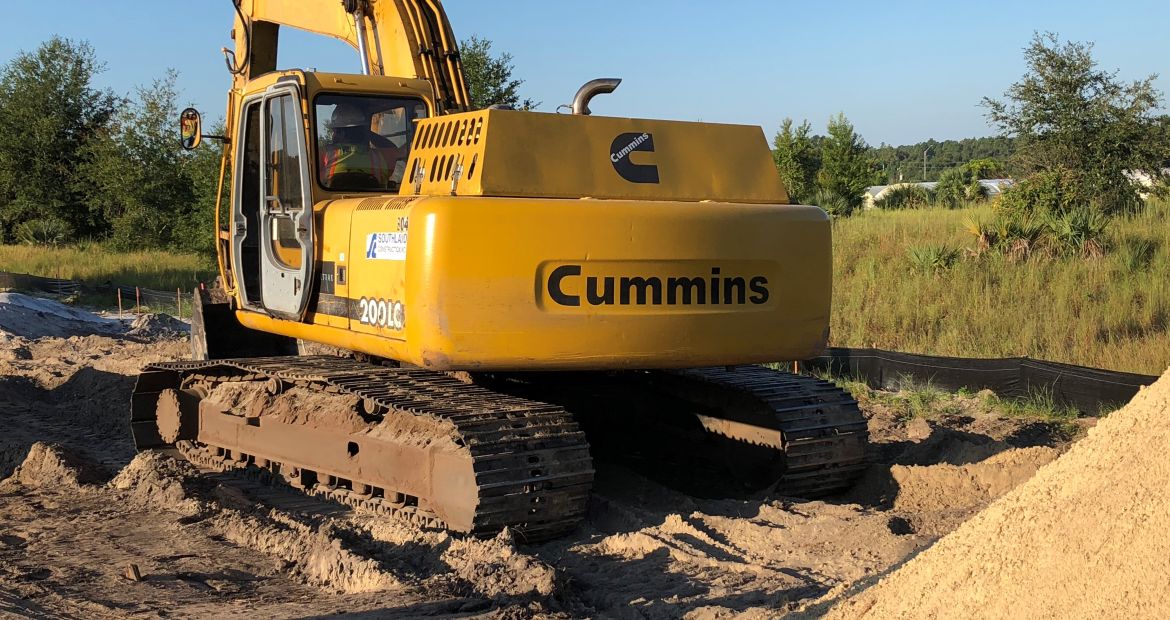 Power and productivity are key for the Cummins B4.5 Performance Series powered excavator. Necessary for building roadways and preparing jobsites, this excavator must be ready to work in any environment.
According to operator, Vincent Torres, "The environment out here changes daily. One day you're digging in sand and the next day you're digging in mud. It's hot, dusty, some days it's cold in the morning and hot in the afternoon."
Originally powered by a six-cylinder engine, the 44,000 lb. excavator was repowered with a Cummins B4.5 Performance Series by Cummins South in 2018. This repower increased the horsepower and torque of the engine, while downsizing engine displacement. "I was shocked to find out that it was only a four-cylinder, that's amazing. To get that much power out of that small of an engine," said Torres who continued to say " I would put this Cummins 4.5 against of our 6 cylinders we got…"
In addition to the increase in power and torque, repowering the excavator with the Cummins B4.5 Performance Series took the emissions level from Tier 2 to surpassing Tier 4 final. The addition of the new emissions technology was seamless for the operator.  "Honestly I didn't know it was there until the fuel guy came and filled it up," said Torres
Watch the video to hear more about the end-user experience and see the excavator in action.​