Superyachts: Powering luxury from port to port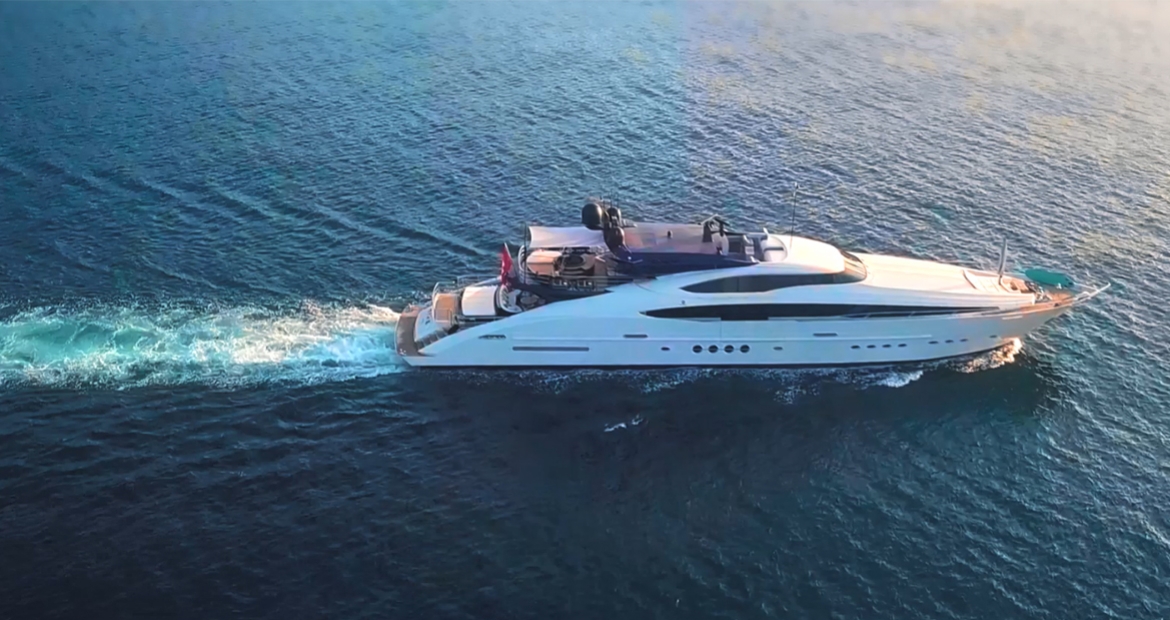 Having the nicest boat on the water doesn't mean much if you have to worry about power supply issues. 
There is one place where infinity pools, waterfalls and sports courts float on open waters...superyachts. Imagine a Sunday sipping a drink and enjoying these luxuries while watching the Monaco Grand Prix. Then, enjoy all these luxuries as you transit to a secluded Greek island few days later.  
As today's superyachts boast luxuries ranging from indoor gardens and spas to helicopter decks and private cinemas, the interest in these 'floating mansions' has also been growing. Currently there are 830 superyachts are on the order books for 2019, which is about a 7% increase over 20181. With an estimated price tag of €1M to €2.5M per meter, an 80-meter superyacht would cost around €80M to €200M.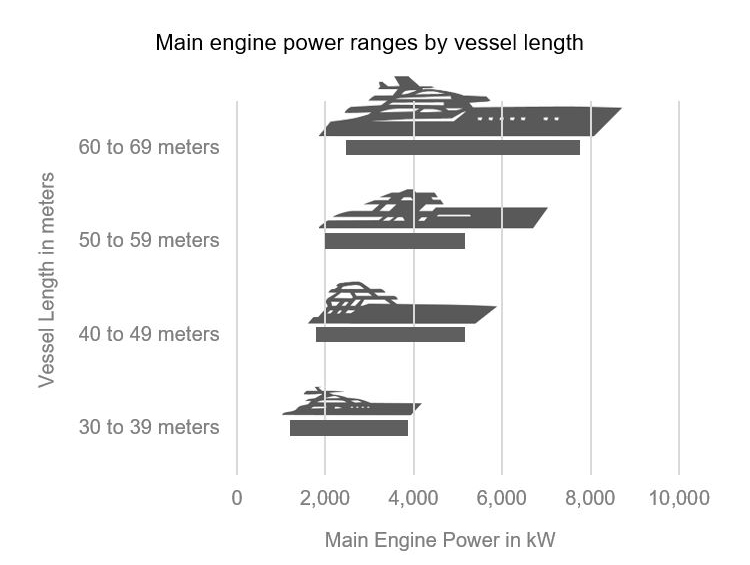 Superyachts are a major investment and each luxury is expected to work flawlessly, whether at the pier or hundreds of miles offshore. Many superyachts continually float around the world and need to stay self-sufficient for days or weeks at a time. Even when the yacht is not moving and anchored offshore, those aboard would seek access to their wellness center, spa and other luxuries
What could prevent a superyacht owner from enjoying these luxuries?
Simple, a power supply issue. Propulsion engine failures would cripple the yacht in its journey, leaving it "dead" in the water; while failures in power generators would prevent passengers from using the luxury amenities and basic amenities such as hot water and electricity.
Below are two fundamentals of minimizing power supply issues for shipyards, designers, brokers and the boat crew that aspire to delight their customers. 
No. 1: Build reliability within the engine room
Prevention is the best solution when it comes to issues within the engine room. A high-quality engine and power generator from a reputable manufacturer with a proven track record across applications is the best starting point to build reliability within the engine room.
Cummins Inc. has a strong marine heritage dating back to the Company's start in 1919 and partners with several recreational marine customers around the globe. Whether it is a 20 by 8.18-meter catamaran built in Thailand or a 43.3 meter sailing superyacht built in Finland, reliability continues to be a key decision factor for customers to choose Cummins over others. 
The reputation Cummins has earned across mariners in building reliable engines and power generators is in part due to successful application of its products in elite passenger vessels ranging from a 45 meter, 7,200 horsepower passenger ferry to a 57 meter offshore crew boat delivering time sensitive cargos and passengers at greater speeds than a typical crew-boat. The 57-meter crew boat's reliability is boosted with four Cummins QSK95 propulsion engines helping the vessel reach 40 knots.
Speed and power are important, but means nothing if the engine is not working, thus reliability and sustainability need to advance together. To combine power, speed, reliability and sustainability, Cummins chose to build upon proven engine technology offered by the QSK19, QSK38, QSK50 and QSK60 engines to meet IMO Tier III emission requirements.
No. 2: Rely on superior speed and quality in support and service
These luxurious superyachts could also create revenue for their owners when offered for chartering. The owner could earn anywhere from €100,000 all the way up to €1M for a week to rent out the superyacht. However, it could mean losing the same amount every week if there is an issue with the engine or power generator and the service provider lags in responsiveness.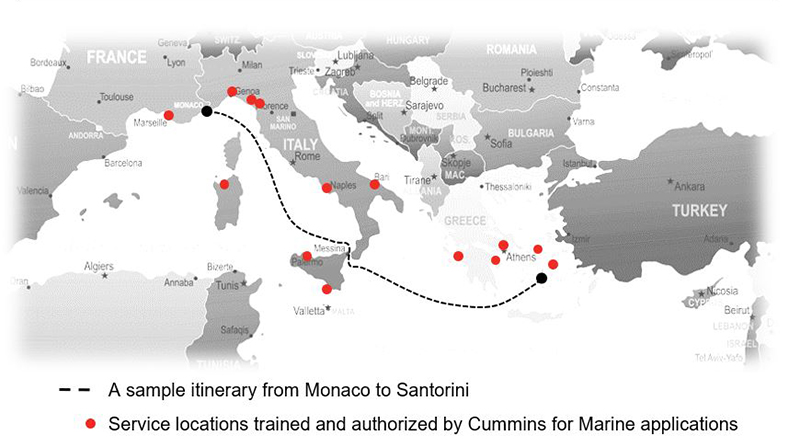 "In an effort to offer the superyacht industry the superior service, Cummins has trained more than 1,900 technicians that are certified to service marine applications across more than 600 locations around the world," said Michel Kozulic, Recreational Marine Leader for Cummins Inc."This is a great testament of our commitment to support our customers, even in the most remote operating locations."
When designing or building a superyacht, safe transit and luxurious living on the open sea are primary selling points, but also consider how this latest creation is powered. Investigate whether the engines, power generators and the support service used in the last superyacht were reliable.
To learn more about trends in the marine industry follow us on Facebook and LinkedIn. To learn more about marine power solutions Cummins offers, visit our webpage. To learn more about how Cummins is powering a world that's "Always On," visit our web page. 
References: 
1 Montigneaux, R., Mower, M. (2019). Business of Yachting, Global Order Book 2019. [Pdf file]. Retrieved from https://www.boatinternational.com