Enhancing your comfort and safety on the open water with a diesel generator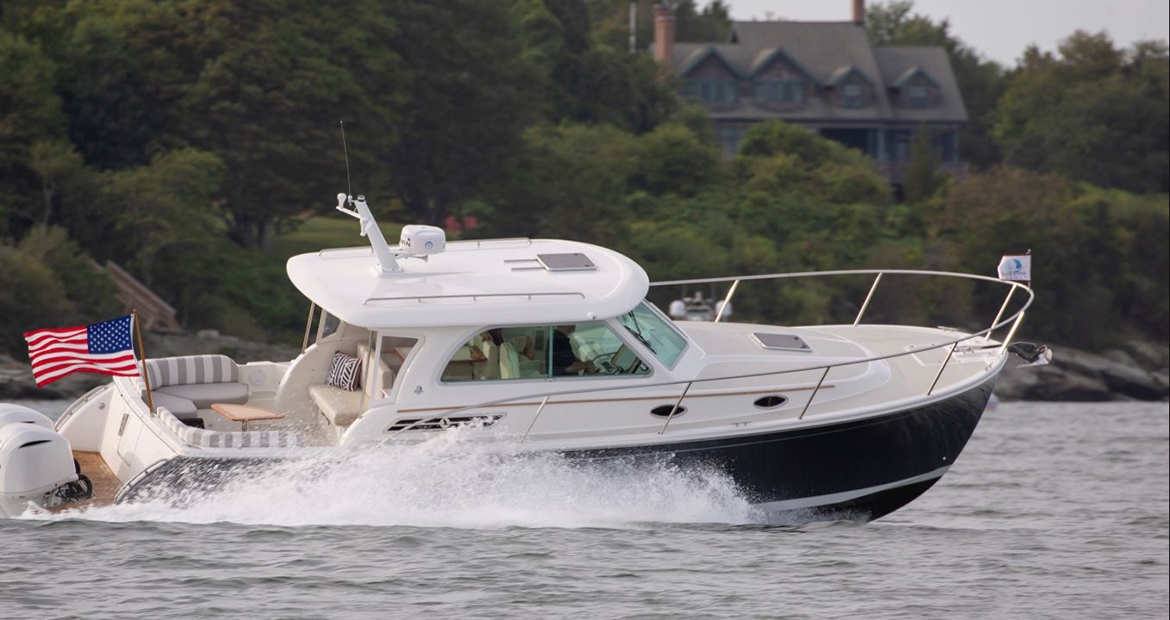 When you find yourself enjoying the open water with family and friends, having the right generator for your boat can make a world of difference. 
Boats have existed in one form or another since pre-historic times, and they've seen their share of innovations come and go. Some innovations such as ice sailboats, built in the 1790s and designed to transport goods over frozen lakes and rivers, stayed at the fringes without too much surprise. Meanwhile, innovations such as outboard engines have expanded their fan base since Gustave Trouve built the first one in 1880s.    
Last year, 63% of new recreational boats sold in the U.S. featured outboard engines. While the use of outboard engines is on the rise, the wide range of designs and applications for recreational boats, ranging from trawlers to cabin cruisers to sailboats, require a variety of inboard and outboard engines and fuels. 
As the usage of outboards increases, it introduces a new dilemma for mariners: What is the right technology for house power in a gasoline outboard-powered boat? 
Visit Cummins at the Fort Lauderdale International Boat Show
Let's frame this technology decision around what matters the most in the way you enjoy your boat. For most boaters, launching into the water is a recipe for a fun day that starts with two key ingredients: comfort and safety, with good company as a bonus. 
Comfort during your family's day on the water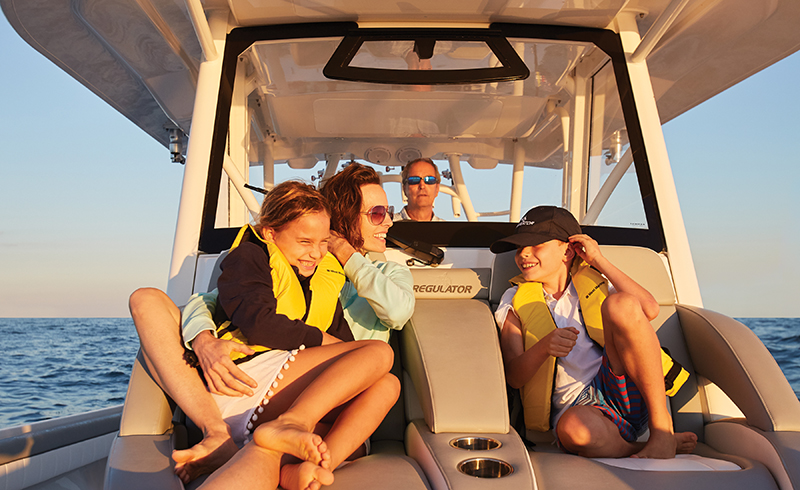 A day on the water, whether fishing or just relaxing, is memorable if you or your family are comfortable and have access to the boat's amenities. Today's recreational boats offer those aboard comfortable experiences through features ranging from refrigerators and microwaves to air conditioners and entertainment sets. 
Moreover, an increasing number of mariners enjoy the enhanced comfort offered by gyroscopic stabilization devices that require a continuous power source.
This increase in amenities has created the need for more house power in recreational boats. Capacity constraints and the noise they would generate while running make outboard engines a less than optimal solution for powering house loads.
If your outboard boat has a diesel marine generator and house batteries, you can experience the comfort for extended durations. An Onan diesel marine generator is capable of quietly powering all critical loads for hours to days and simultaneously charging the house batteries. If the demand for power decreases, the house batteries can take on the load and the generator can be turned off.
Safety while powering the cabin 
Using a gas marine generator on an outboard boat could be a convenient option to power your house loads. A single tank can be used to store the fuel both for the generator and outboard engines, but this comes with a safety risk that is commonly overlooked.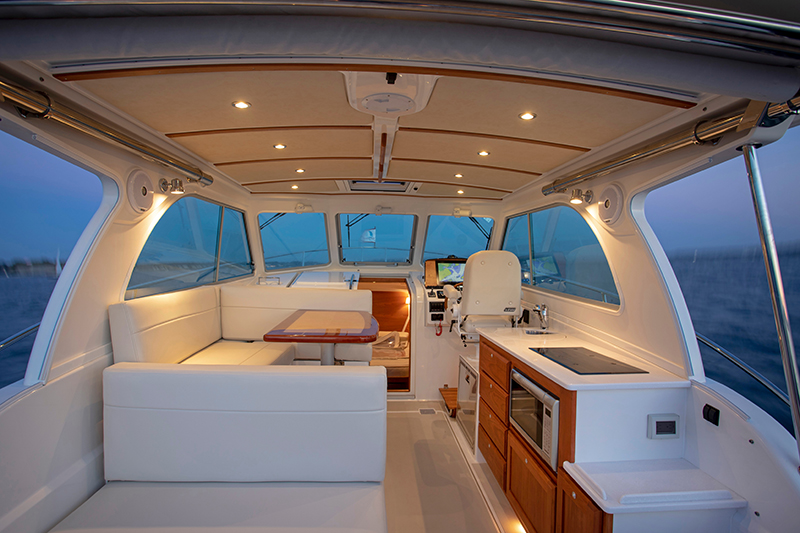 Gas marine generators emit significantly higher levels of carbon monoxide (CO) compared to diesel marine generators. CO is a colorless, odorless, tasteless gas produced by burning fuels such as gasoline. When too much carbon monoxide is in the air, your body replaces the oxygen in your red blood cells with carbon monoxide.
This can lead to serious tissue damage, or even death. Risk of CO poisoning increases in spaces with inadequate ventilation. Modern gas marine generators have different safety features that reduce, but not eliminate this risk. 
If you want to enjoy all the modern comforts of your boat, then a diesel marine generator could be the right choice. If you are planning to run your generator and power your house loads through overnight trips, a diesel generator will give you a greater peace of mind compared to running a gas marine generator while you are sleeping. 
When considering adding a diesel generator to your boat, look for a model featuring ignition protection, such as the Onan diesel marine generators manufactured by Cummins.
"Ignition protection is designed to prevent sparks that could be caused by electrically activated components and connections," said Scott Malindzak, Global Recreational Marine Leader for Cummins. "Our customers have been using Onan ignition-protected marine generators to power their house loads ranging from 4 to 7.5 kilowatts. We will soon be extending the ignition protection feature up to 13 kilowatt marine generators." 
When you are shopping for your next boat or looking to improve the safety and comfort of a classic, be sure to not compromise the safety and comfort of your family. Speak with your boat dealer or manufacturer to learn how a marine diesel generator will quietly and safely provide power for your voyage – whether taking a sunset cruise, heading offshore fishing, or spending the weekend on the hook.   
Interested in learning more? Cummins' marine experts will be in attendance at the Fort Lauderdale International Boat Show from October 30, 2019 to Nov. 3. Learn how you can meet with a Cummins marine adviser in person.