Appreciate everything that truck drivers do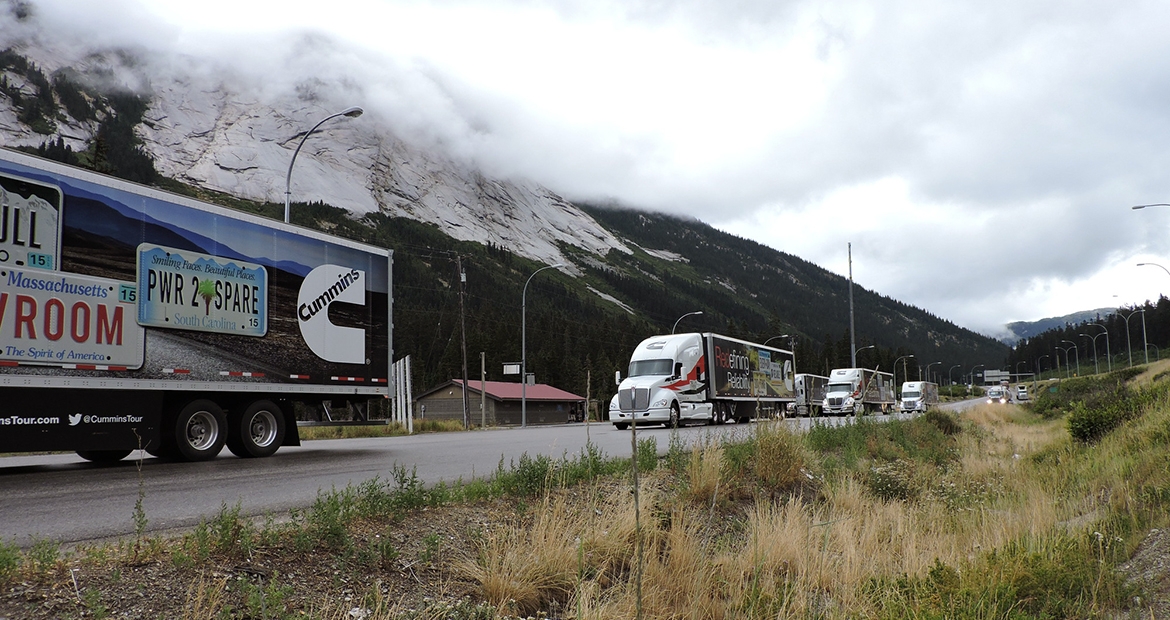 The following letter was authored by Amy R. Boerger, Vice President of Sales – Engine Segment, Cummins Inc.; and Shorty Whittington, founder of Grammer Industries, former Chairman of the American Trucking Association and executive committee members of the Board of Indiana Motor Truck Association
Sept. 8-14 is designated as National Truck Driver Appreciation Week. This is a time for the nation to make a rest stop and honor the more than 3.5 million professional men and women who drive across the country to ensure our gods are delivered safely, securely and on time. The trucking industry supports nearly 8 million jobs across the country, while contributing more than $700 billion in revenue annually. 
On behalf of Cummins Inc., the global leader in power technology solutions, and Grammer Industries, a leading fleet and innovator in the trucking industry, we thank truck drivers for their commitment ot one of the most demanding and important jobs to our U.S. economy. We are joining companies like ours to make every effort to appreciate and recognize truck drivers each day, not just this week. We're doing this by continuing to make technological and safety advancements, creating better work environments (including work-life balance) and providing drivers with the tools to help them perform their jobs more safely, effectively, efficiently, comfortably and successfully. 
We need more drivers to help businesses like ours succeed and move the economy forward. According to the American Trucking Associations, there is a shortage of nearly 50,000 drivers, and that number is expected to reach 175,000 by 2024. Cummins recognizes the importance of this issue, which is why we have been working with the AT and other groups to address the driver shortage.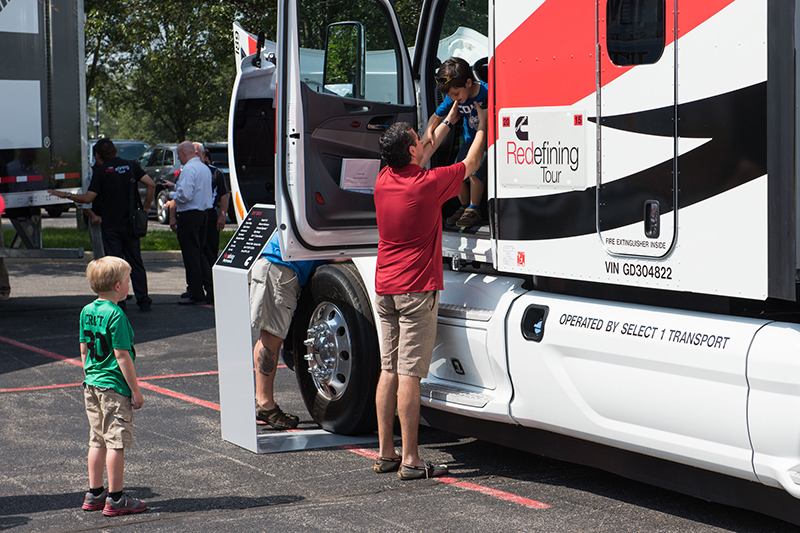 For the U.S., a truck drivers shortage could negatively impact consumers from higher costs associate with product delivery, to longer delays in receiving products to your home, local grocery or pharmacy. 
We can all help by highlighting the innovations in today's trucks in in the truck driving profession. From the tires to the engine, and from the chairs to the sleepers, today's trucks are state-of-the-art vehicles meeting stringent emissions and fuel economy standards, while still providing an enjoyable experience for drivers. In fact, many heavy-duty trucks now offer automatic transmissions. Many people think of a truck driver as a person who is on the road for weeks at a time and for long hours each day. However, times have changed, and we're doing everything we can to provide drivers the quality of life we all want. 
We're also employing new technologies like our Connected Solutions to help truck drivers. Cummins Connected Solutions makes real-time updates to engine calibrations or tunes the engine to meet operating conditions whenever and wherever. Today's society is connected, and we're our drivers stay connected, too. 
We all count on drivers to get our supplies. In fact, over 80 percent of the nation's communities depend exclusively on trucks to move their goods. The word needs to be out; this is a rewarding career that pays well, can provide a strong work-life balance and make our economy and communities stronger. 
On behalf of Cummins and Grammer industries, we thank all drivers for the work they do each day and their immeasurable contributions to our lives and the economy. 
This letter originally appeared in The Columbus Republic.