5 reasons Cummins helped an Indiana wind farm expand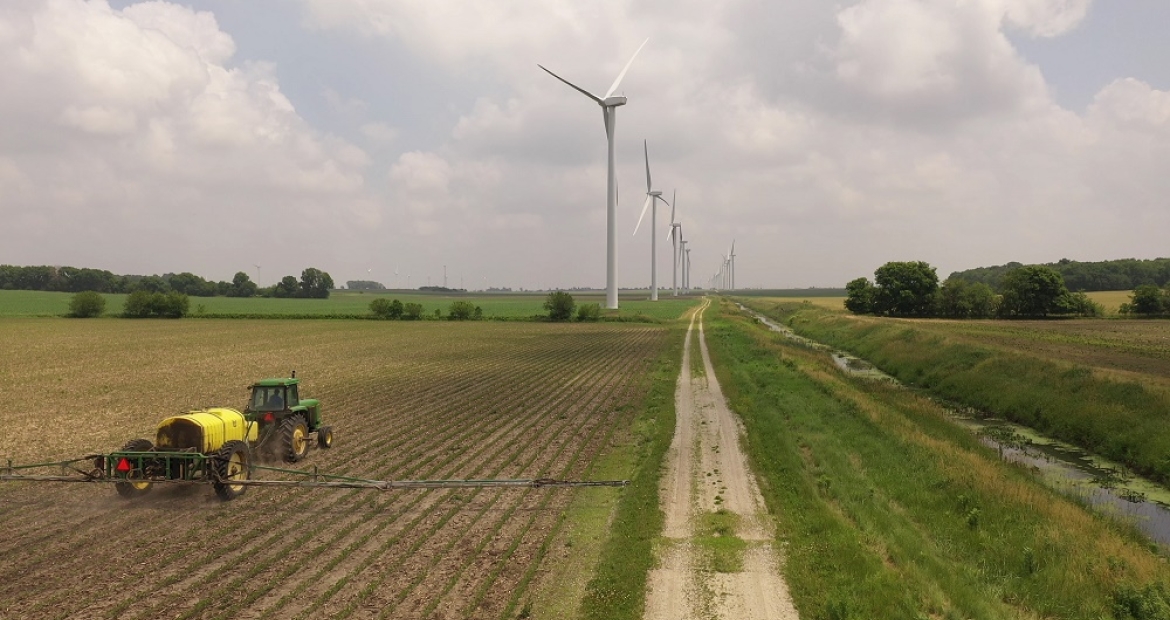 Some might wonder why a company perhaps best known for its engines would help a wind farm in northwest Indiana expand? 
But at Cummins it was a perfect fit with the company's mission and strategy.
"Our mission is making people's lives better by powering a more prosperous world," said Rich Freeland, President and Chief Operating Officer, after a dedication ceremony in July at the Meadow Lake Wind Farm near Chalmers, Indiana. "And, so, a piece of powering a more prosperous world includes the environment. You can't have a more prosperous world without a healthy environment."
Here are five reasons the company helped Meadow Lake expand, to go with a new video Cummins is releasing on the project (see above):
1.    Cummins wants to help expand renewable forms of energy.
Expanding renewable forms of energy is included in the company's 2020 environmental goals. Cummins wants to do its part to address climate change. The company uses solar energy where it makes sense, with large solar arrays in Beijing, China; Phaltan, India; Jamestown, New York, and most recently Juarez, Mexico. Meadow Lake is the company's first foray into wind energy.
2.    The company wants to offset the energy it uses from traditional sources.
The wind farm expansion Cummins is supporting, known as Meadow Lake VI, has a capacity of 200 megawatts from 61 wind turbines, which are among the tallest in the world at more than 560 feet high (just over 170 meters). The share of the expansion Cummins is supporting is 75 megawatts of capacity. While none of the power will go directly to a Cummins' facility, its share of the expansion is projected to generate nearly as much electricity annually as Cummins uses at all of its Indiana facilities. So, essentially, the greenhouse gases from electricity consumption at the company's Indiana facilities are offset by the renewable power sent to the grid.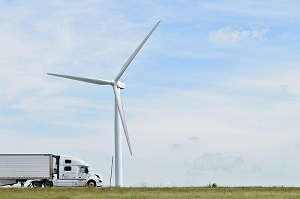 3.    Cummins gets a hedge against high energy prices.
Cummins has entered into a 15-year Virtual Power Purchase Agreement, more commonly known in the industry as a VPPA. It guarantees the wind farm a fixed price for the power Meadow Lake VI generates, providing some certainty to the expansion that helped it move forward. The VPPA provides Cummins with a hedge against rising energy prices. VPPAs enable companies that aren't located in windy areas to support renewable wind power. 
4.    The company gets to learn about VPPAs for possible replication elsewhere.
This project is going to allow Cummins to learn about VPPAs for possible replication elsewhere. The Meadow Lake Wind Farm is owned by a company called EDP Renewables, which operates in markets around the world.
5.    The project fits Cummins' business strategy and its goal to build stronger communities around the world.
As a global power leader, Cummins is committed to offering a broad portfolio of clean power products to help customers choose the solution that's best for them. That includes clean diesel, natural gas engines, electrified power and more. Learning about renewable wind power only makes sense.
The wind farm also has important additional benefits beyond producing clean, renewable power. Schools and local governments benefit from the taxes the wind farm pays and farmers benefit from the payments they receive for hosting wind turbines on their land. Cummins has long believed it is only as strong as the communities where it does business. That is true for northwest Indiana, too.