Don't be caught unprepared for a power outage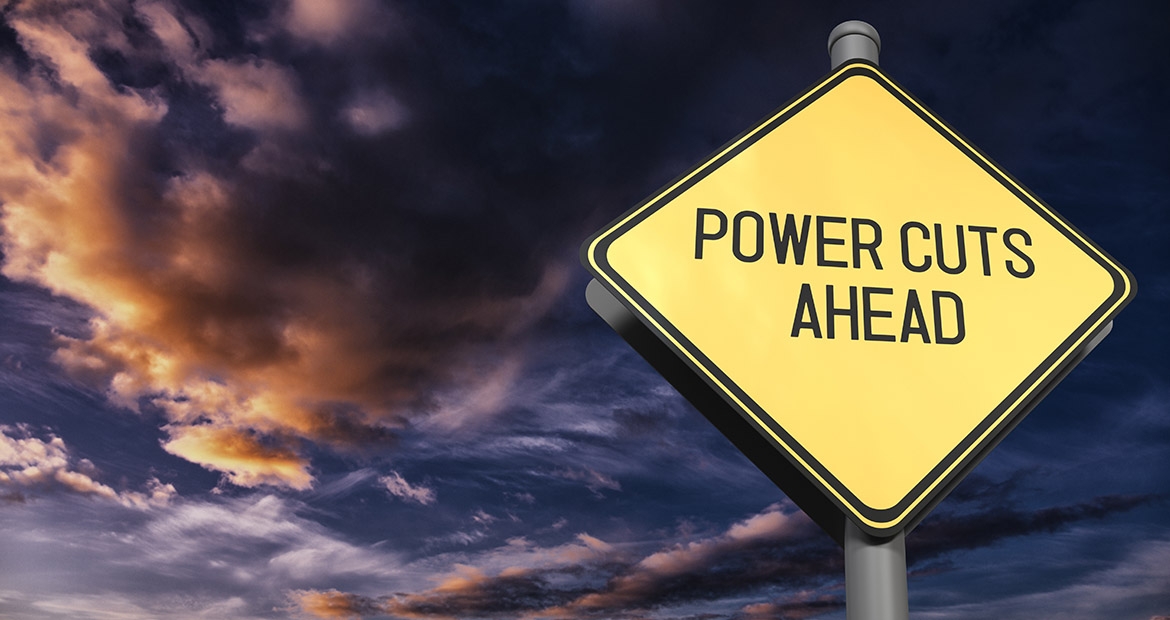 What would you do if you were without power for seven hours? A recent Cummins survey found that people spend time with family and friends, play games, read, nap, enjoy the quiet, or get productive. Many simply get frustrated. 
Being without power is a very real possibly for most Americans. According to the U.S. Energy Information Administration's Annual Electric Power Industry Report, every state in the U.S. experienced a power outage in 2017, with the average outage lasting over seven hours! 
How does your home state stack up against its neighbors? We've ranked every state by average power outage duration annually1. 
Over 20 hours
1. Maine 
2. Florida
15 to 20 hours
3. New Hampshire 
4. Georgia
10 to 15 hours
5. Vermont
6. Michigan
7. Rhode Island
8. West Virginia
5 to 10 hours
9. Tennessee
10. Mississippi
11. Texas
12. Arkansas
13. Louisiana
14. South Carolina
15. Kansas
16. Alabama 
17. Oregon
Less than 5 hours
18. Idaho
19. Connecticut
20. Massachusetts
21. Oklahoma
22. Washington
23. Hawaii
24. Missouri
25. North Carolina
26. New York
27. Ohio
28. Colorado
29. Montana
30. Wyoming
31. Wisconsin
32. California
33. Indiana
34. Kentucky
35. Virginia
36. Pennsylvania
37. Delaware
38. Nebraska
39. Alaska
40. Utah
41. New Mexico
42. Minnesota
43. Illinois
44. Maryland
45. Iowa,
46. South Dakota
47. Arizona
48. New Jersey
49. North Dakota
50. Nevada
What causes the power outages? 
Severe weather is the leading cause of power outages in U.S., followed by vandalism, physical attacks and system operation issues. Changing weather patterns have brought an increasing number of severe weather events ranging from hurricanes and wildfires to winter storms and tornadoes. Hurricanes and wildfires bring down transmission or distribution lines and force power plant closures, leaving consumers without electricity. Heat waves increase the usage of some power-hungry amenities including air conditioners, causing a surge in the demand for electricity. This surge can overheat the grid or overload the supply, both can result in blackouts.  
How can you protect you and your family during these power outages?
Despite the preparedness hype that comes with each new season, a 2018 survey by Cummins found that most people (75%) wished they had been more prepared for severe weather and more than 60% wished they had backup power for their homes. Consider purchasing a whole house generator to ensure vital medical equipment and appliances like sump pumps stay on during a power outage. A home standby generator like Cummins Quiet Connect Series turns on automatically the moment an outage occurs and has the ability to power your entire home, including smart devices and entertainment systems. For families with basic power needs or minimal risk of power outage, a Cummins Onan portable generator may be the right choice. 
Find additional prep tips for every season and type of disaster from meteorologist Cheryl Nelson, Disaster Preparedness Advisor for Cummins, here. And visit homegenerators.cummins.com to learn more about backup power options for your home, including criteria for determining whether a portable or standby generator is the better choice for your needs and an online calculator to help you understand how much power your family consumes. 
References: 
1 U.S. Energy Information Administration. [July 31, 2019]. Annual Electric Power Industry Report for 2017. Retrieved from https://www.eia.gov/electricity/data/eia861/