Disasters most likely to put the lights out in your state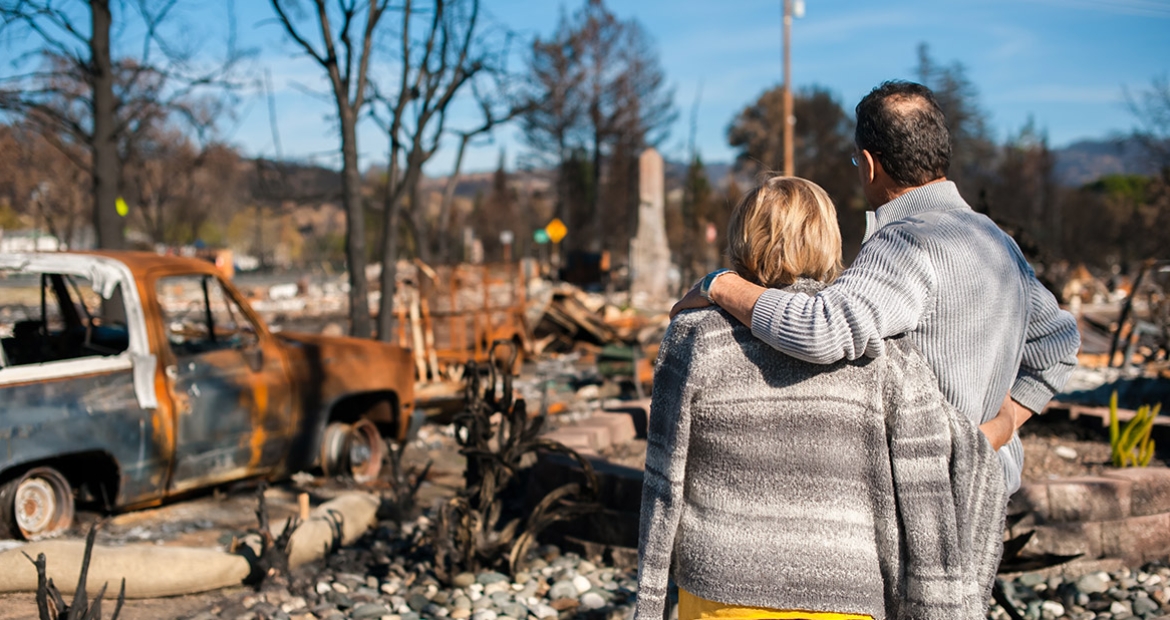 Spreading across more than three million square miles, the United States is the fourth largest country in the world. From the Pacific states and Great Plains to the Eastern seaboard, the United States offers its residents and visitors various cuisines, architectural styles and, sadly, natural disasters.
Let's look at what types of disasters are more likely to occur across different parts of the country and how they can cause power outages.
Hurricanes occur most frequently hit along the Atlantic and Gulf coasts. The strong winds associated with hurricanes can bring down transmission or distribution lines and force power plant closures, leaving consumers without electricity for days, weeks, even months. While it didn't reach hurricane strength, Tropical Storm Barry led to widespread flooding throughout Louisiana and left 114,000 without power in July. 
Earthquakes occur most frequently in the Pacific states, including Hawaii and Alaska, but can happen anywhere, at anytime. Not only can earthquakes damage roadways and buildings, but they can also cause a domino effect leading to fires, tsunamis, landslides, avalanches and power outages.  July's earthquakes near Ridgecrest, CA left approximately 10,000 without power, with effects felt throughout California, west to Arizona and Nevada, and south into Baja Mexico.
Tornadoes occur most frequently across the Great Plains and can quickly escalate from threat to full-blown disaster. Tornadoes can threaten power plants and bring down transmission or distribution lines, causing power outages. In May, a tornado outbreak including two violent EF4 tornadoes devastated Ohio communities leaving thousands of residents without power, in some cases for days. 
Winter storms occur most frequently across the northern states of the Great Plains and the Eastern seaboard. Heavy snow and ice bring down tree branches onto power lines, leaving consumers without power. In April, a blizzard known as Winter Storm Wesley dropped up to 16 inches of snow in Wyoming, 25 inches in southern Minnesota, 30 inches in eastern South Dakota and 30 inches of in the Colorado Rockies and left over 89,000 across the Midwest without power.  
Wildfires occur most frequently across the Pacific states and Alaska. Wildfires bring down transmission or distribution lines and force power plant closures, leaving consumers without electricity. In addition, planned power outages often accompany high wildfire risk. California experienced its deadliest and most destructive wildfire seasons in 2017 and 2018. Local utility company PG&E began preventative outages last year – the first left 60,000 without power for four days. 
Heat waves occur most frequently across the Great Plains and the Eastern seaboard. Heat waves increase the usage of some power-hungry amenities including air conditioners, causing a surge in the demand for electricity. This surge in demand could result in blackouts. Temperatures topped 100 degrees in parts of the South and Midwest when a heat wave hit in early August. Texas electric utility ERCOT saw record demand for electricity, leading to requests that residents lessen usage in the late afternoon and early evening to prevent power outages. 
Three ways to protect and prepare your family for disaster
Check your insurance policy – disasters like flooding and earthquakes aren't covered by traditional homeowner policies. 
Assemble an emergency prep kit for every member of your household, including pets. Keep a mini prep kit in your child's backpack and additional supplies in your car. A basic emergency prep kit should include bottled water, non-perishable food, batteries and a flash light.  
While natural disasters vary across states, one thing doesn't change: we all eventually lose power due to one of these events. Consider purchasing a home generator to keep your family and home safe and comfortable in the aftermath of a disaster. A home standby generator like the Cummins QuietConnect will automatically restore your power the moment it goes off, while a CumminsOnan portable generator is a good choice for families with basic power needs or minimal risk of power outage.
Find additional prep tips for every season and type of disaster from meteorologist Cheryl Nelson, Disaster Preparedness Advisor for Cummins, here. And visit homegenerators.cummins.com or to learn more about backup power options for your home, including criteria for determining whether a portable or standby generator is the better choice for your needs and an online calculator to help you understand how much power your family consumes.