Cummins and Department of Defense commit to energy storage innovation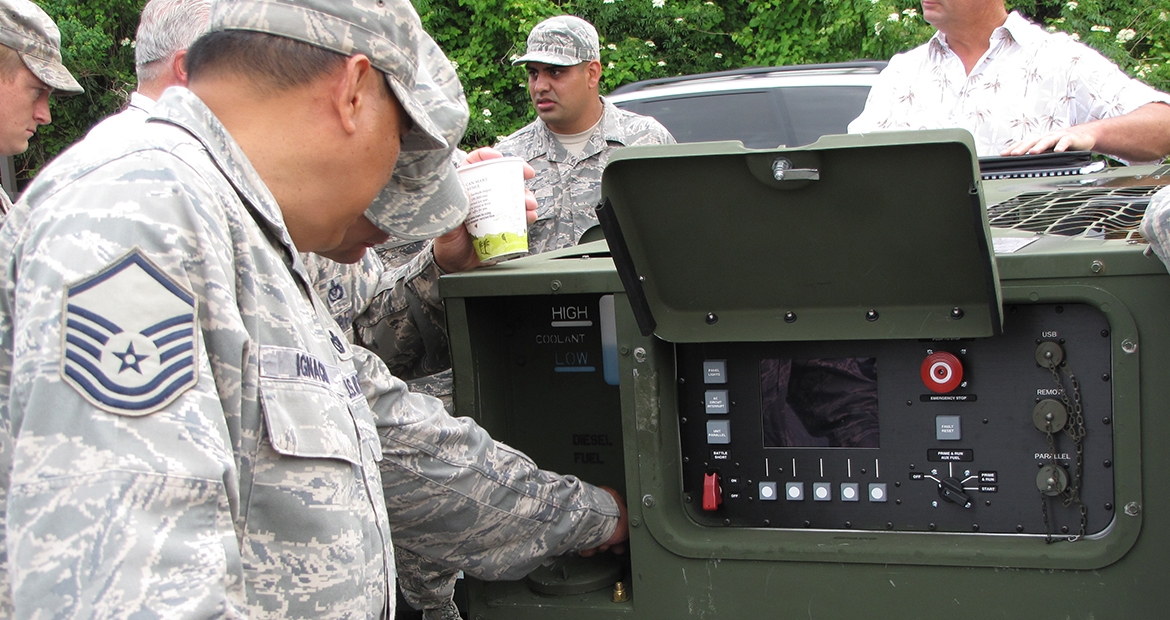 Six years in the making, Cummins helps the U.S. Military meet its need for energy storage solutions
Cummins' Tactical Energy Storage System (TESS) recently reached an important milestone. After demonstrating its capability to the United States Military in May, TESS was recently awarded its first purchase order by the Project Manager Expeditionary Energy and Sustainment Systems (PM E2S2) program office.
For Brad Palmer, Cummins' Director of Electrification Technologies Research and Development, the journey to this point has been long, yet he always remained optimistic.
"It's something we've been working on since 2013," Palmer said. "It's cutting edge. We knew we wanted to do it and knew we could."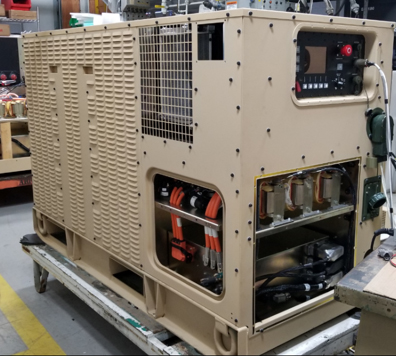 In 2013, Palmer and his cross-functional team received word that the military was seeking advances in energy storage for microgrids. At the time, Palmer's team was in the process of developing the Advanced Digital Control System for AMMPS microgrid capability. Knowing that his team had the capability to also develop a complimentary battery pack, they got to work researching and developing Cummins' solution to meet the military's need for storage solutions.
Fast forward five years, where Palmer - along with the help of Doreen Swanson AMMPS Account Manager - have managed to keep the idea alive. 
By 2018, the AMMPS program was highly successful, with another $491 million contract signed by the Department of Defense (DOD). Leveraging the success of the AMMPS program, Palmer's team updated the original proof of concept design using battery modules originally designed for motorcycles by the Cummins Electrified Power business segment. They then created a high-quality field-able concept for what became known as TESS, an energy storage unit that networks with existing engine-based gensets to drive even more improvements in areas like fuel economy and system reliability.
TESS uses AMMPS housing and the same control software as the AMMPS generator set already in use with customers. Feedback from previous demonstrations identified strong interest in the fact that TESS looks and acts like the AMMPS generator set with which the end-user is accustomed to operating in the field. 
After the successful demonstration​ of TESS in October 2018, the military placed a purchase order (PO) for four units. The expected delivery date is between April to June 2020. Each unit is destined for a separate location for end-user testing in Army locations in the United States. 
The purchase orders are a milestone for Cummins and for Cummins Power Systems, and a win for the engineers who worked quickly and tirelessly to bring the idea to life.
"There is a lot of excitement about working on a new product," Swanson said. "The engineering team is dedicated and working hard to meet the aggressive delivery dates and challenging specifications we have established."
For Palmer and his team, this moment feels like a long time coming.
"Having the military recognize our capabilities in the microgrid field validates that we can do this. It's gratifying to be recognized by them," Palmer added.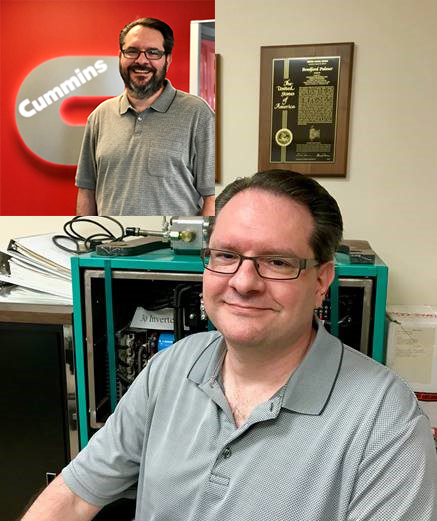 Keeping his promise...
TESS' first purchase order also came with a promise from Palmer in October 2018: If the system he was helping develop ever received a purchase order, he would shave the mustache he has had since he was 18 years old.
On June 3, 2019, Palmer fulfilled that promise and welcomed a clean-shaven face for the first time in 34 years. 
Palmer, Swanson and the entire TESS team are cautiously optimistic that the technology will be embraced and can be turned into future production. It is no doubt that, as Cummins continues to power the future, all eyes will be watching the journey of this unique and innovative application.