From Minnesota to Florida, helping a veteran's family rebuild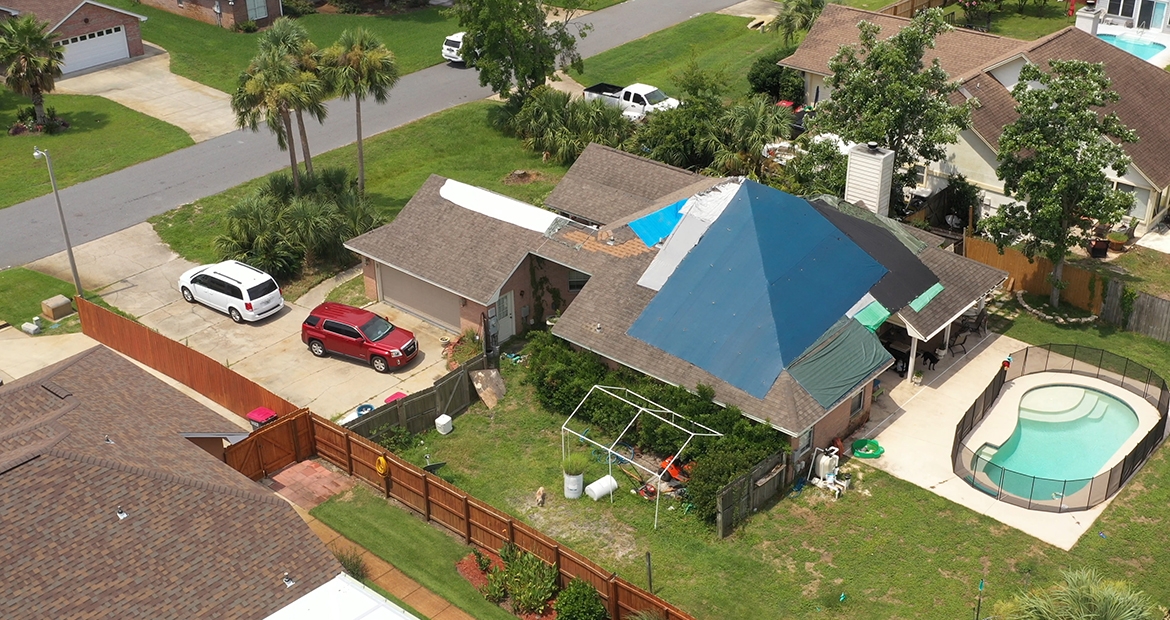 In the upcoming season of "Military Makeover," Cummins employees rally together to help a Florida family rebuild their home. 
Cody Patron and her daughter, Layla, are re-building their lives, the result of Hurricane Michael severely damaging their home in October 2018. But Hurricane Michael is just the second tragedy that Cody has experienced in the last decade.The first took place eight years ago and more than 7,000 miles away.
Cody's husband, Sergeant Daniel J. Patron, who served more than a decade in the Marine Corps, earned the Purple Heart and the Bronze Star Medals for his heroic service. On August 6, 2011, he was killed in action in Sangin Valley, Afghanistan. 
Since her husband's death, Cody has drawn on her military family to cope and adapt. With the help of a strong support system and some kind strangers, she's trying to not let Hurricane Michael get in her way. Sometimes, however, that can be a tough one to overcome.
Cummins and "Military Makeover," a home improvement series airing on Lifetime, recently partnered to help the Patrons overcome this latest challenge by renovating the family's home in Panama City Beach, Florida. Cody and Layla have peace of mind in their renovated home, knowing that a Cummins QuietConnect home standby generator is there to keep their lights on and appliances running during the next power outage.
A total team effort
Bringing this peace of mind to Cody and Layla was a team effort, and we recently sat down with three team members who helped design, manufacture and install the Cummins home generator for the Patron family.
Dan Priem, of Brooklyn Center, Minnesota and an Engineering Manager at Cummins, was part of the team that designed the Cummins QuietConnect generator sets.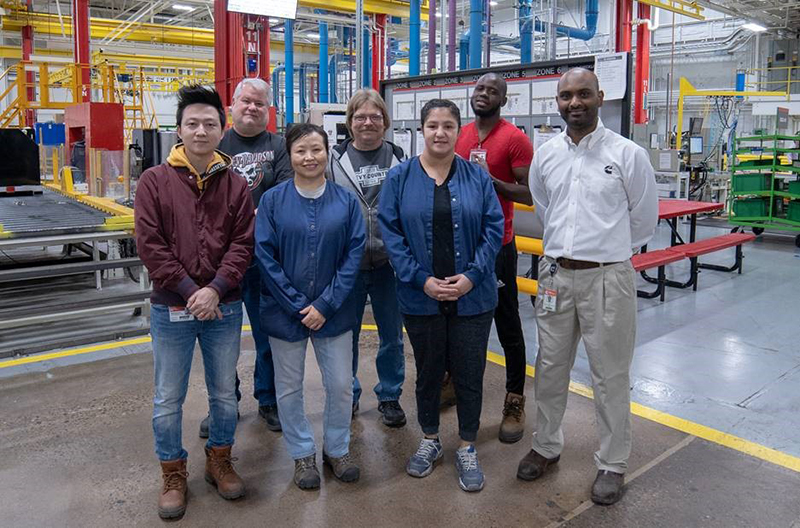 "It makes me proud to work for a company that supports veterans and their families, and is willing help those who have made the ultimate sacrifice," Priem said. "Partnering with Military Makeover to help Cody and Layla was a great opportunity for Cummins to demonstrate our gratitude. I'm sure the Cummins QuietConnect will bring many years of security and comfort to the Patron family."
Raam Thiyagarajan, also of Maple Grove, Minnesota and a manufacturing leader at Cummins, manages the team that assembles Cummins QuietConnect generator sets.
"At Cummins, we always focus on giving back to the community. My team and I are proud and honored to hear that one of our products is keeping the Patron family safe, secure and comfortable regardless of the weather outside," said Thiyagarajan. "As always, we will continue to support our communities and customers by producing the best products." 
Jonny Miller, owner of Cummins-authorized dealer Ronco Generators in Destin, Florida, led a team that helped install the Patron's new Cummins generator.
"We are pleased to have been a part of this special project," Miller added. "After suffering back-to-back tragedies, the Patron family will have confidence knowing they have a Cummins back-up generator to power their home and lives in the event of another power outage." 
Where to watch the episode and learn about career opportunities at Cummins for veterans
If you are interested in learning more about Cody and Layla's experience with "Military Makeover" and their Cummins QuietConnect generator, follow us on Facebook or watch the upcoming episodes featuring the Patron family's journey starting Friday, August 30 at 7:30 a.m. ET on Lifetime.
Active duty members of the military and military veterans can can learn about career opportunities at Cummins by visiting our careers website. 
If, like the Patrons, your family lives in an area susceptible to severe weather and power outages, use our online generator size calculator to understand how much power your family needs.