JCI-accredited Shifa International Hospital sets industry benchmark for power reliability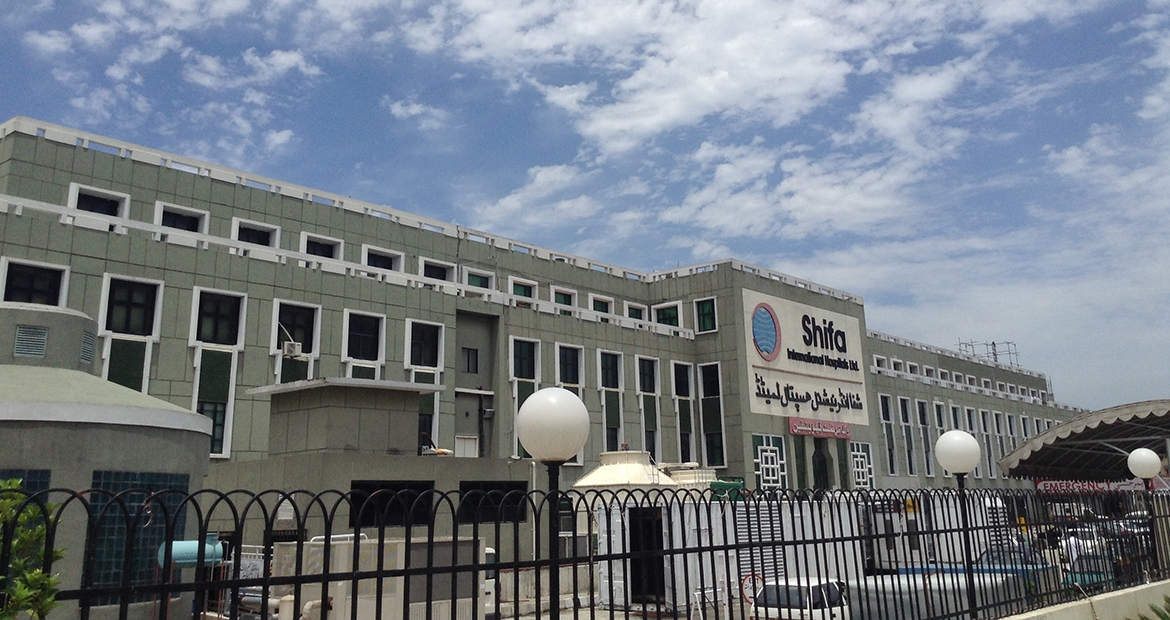 For 25 years, Shifa International Hospital Limited (Islamabad) has established itself as a premier healthcare institution. The 550-bed tertiary care hospital where four transplants (liver, kidney, bone marrow and cornea) and five Centers of Excellence take place under one roof makes it unique in the region. It is the second hospital in Pakistan to be accredited by the Joint Commission International (JCI).
Being a top-notch, world-class healthcare facility requires the latest power technology. With an existing 1,250 kVA Cummins generator in their powerhouse, in 2016, the customer ordered a 2 MW supplemental unit from another generator manufacturer. Later on, the unit faced synchronization and startup issues. That's when the customer approached Cummins. A pair of Cummins C1400D5 units installed by authorized Cummins distributor Orient Energy Systems (OES) provide an additional 2 MW (2,500 kVA). But the hospital's objective went beyond backup electrical supply. They turned to Cummins for complete reliability, technical support and less inventory maintenance.
Cummins is the only single-source provider of integrated power solutions. A Cummins power system delivers the assurance of single-source, full life cycle accountability and fail-safe performance – crucial factors for customers who must protect key operations from costly or life-threatening power outages.
"After Shifa International's JCI accreditation, more hospitals in the healthcare sector have arose the demand of backup power supply. This will drastically improve the power reliability and increase the quality in the services in the tertiary healthcare sector of Pakistan," said Farhan Tahir Ikram, OES Deputy Project Sales Manager.
Cummins high-horsepower power systems are designed with specific features to meet the life protection, safety, mission-critical, environmental and independent power generation requirements of customers across many markets. Backup, synchronization and load sharing is of utmost importance, Ikram explained, and that is a benefit offered by Cummins, especially in this rating.
Support provided by the OES team included:
Integration of new Cummins 2 x C1400D5 generator sets in the existing ecosystem of diesel units, gas units and utilities
Design and understanding of complex operation philosophy of backup power units, including recommendations to the customer to better optimize the system by analyzing all the switchgear installed
Project completion time of 16 weeks, including installation and commissioning of complete system.
For more information on power solutions for healthcare, visit cummins.com.