Cummins CEO signs Roundtable's statement expanding corporations' commitment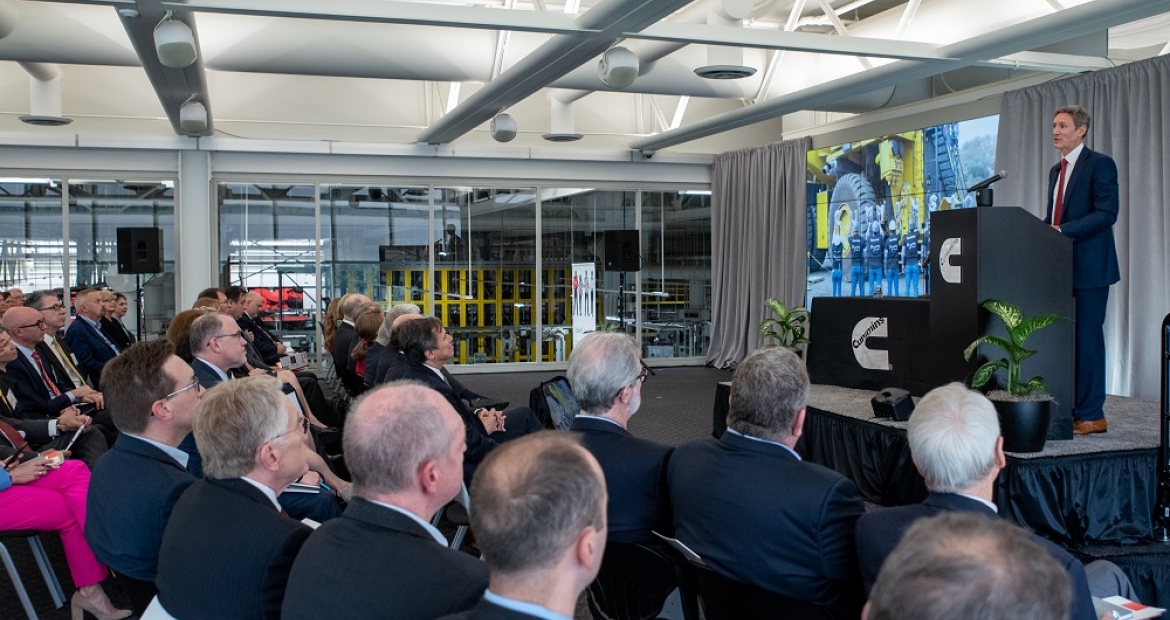 Cummins Chairman and CEO Tom Linebarger has joined 180 other CEOs signing a new statement issued by the Business Roundtable that commits them to leading their companies for the benefit of all stakeholders.
The stakeholders in the new "Statement on the Purpose of a Corporation" include customers, employees, suppliers, communities and shareholders. The statement reaffirms a practice followed by Cummins for more than 50 years, but it marks a significant change for the Roundtable.
WHY IT'S IMPORTANT
The Roundtable has periodically issued Principles of Corporate Governance since 1978, but each version has endorsed shareholder primacy, maintaining corporations exist mainly to serve shareholders. The statement released Monday by the Roundtable outlines a broader standard for corporate responsibility that supersedes previous statements.
"Businesses play a vital role in the economy by creating jobs, fostering innovation and providing essential goods and services," the new statement says. "…While each of our individual companies serves its own corporate purpose, we share a fundamental commitment to all of our stakeholders."
The statement concludes saying:
"Each of our stakeholders is essential. We commit to deliver value to all of them, for the future success of our companies, our communities and our country."
Other CEOs signing the new statement include Tim Cook, CEO of Apple; Mary Barra, CEO of General Motors; James Hackett, CEO of Ford Motor Co. and Jeffrey Bezos, CEO of Amazon.
CUMMINS' STAKEHOLDER MODEL
Cummins has been following the stakeholder model of business dating back to longtime CEO J. Irwin Miller and embraced by every company chief executive since. Miller laid out his philosophy in Cummins' 1972 Annual Report.
"We can in the long run be a healthy company only in so far as we exist and serve within an economically and socially healthy society," Miller said in that report. "We, therefore, support the involvement of company personnel in both public and private social programs, with funds set aside for general philanthropy."
Shareholders are still an important stakeholder, under the Cummins' model. Financial success is critical for companies to have an impact on other areas of society. But shareholders are not the only stakeholder.
Linebarger is an active member of the Roundtable, serving as Chair of the Business Roundtable International Engagement Committee. He has continued the stakeholder model of leadership since becoming Cummins' CEO in 2012.
Under his leadership, for example, the company started the Cummins Powers Women initiative to help address global inequities facing women and girls around the world. Cummins has also established goals to reduce the energy and greenhouse gases it produces, the water it uses, and increase the amount of waste it recycles. The company regularly reports on its progress in Cummins' Sustainability Progress Report.
"I think all of us know that in order to continue, in order to thrive a hundred years from now, there will be significant challenges to all industrial companies and certainly a company in the power business, about what impact we're having on the environment," Linebarger said at Cummins' Annual Meeting in May. "We will have to produce wealth for all stakeholders while using less, and it's just that simple."