Innovation and Collaboration Deliver Customized Solution for Key Rental Player in UAE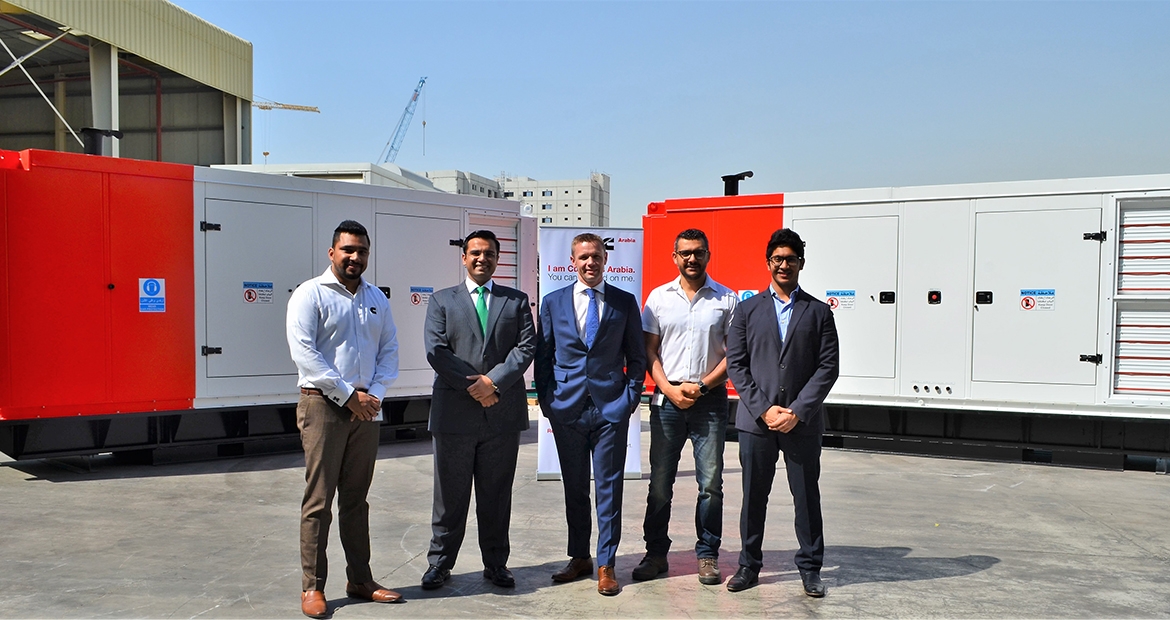 When an offshore application in the Gulf oil and gas sector needed continuous electrical power, Cummins delivered a fully customized solution engineered to perform through any adverse and extreme condition. 
Cummins Arabia worked closely with Speedy International to develop the bespoke power generation solution: Two C440D5 units enclosed in a customized soundproof and weatherproof container provide a total of 800 kVA prime power for the offshore operation. The generator sets will be installed offshore Abu Dhabi, UAE under highly adverse conditions: low-quality fuel, rust prone, high ambient temperature, continuous running and minimum maintenance. 
Cummins provided a fully customized solution. As a designated Zone 2 offshore location, rigorous standards for design and testing of electrical equipment ensure that equipment and workers are protected from possible fire or explosion hazards. Thus, Zone 2 attachments were integrated with the power system, along with other features including four-point lifting, motorized dampers and marine-grade paint. 
It was a team effort by Cummins engineering, sales and support functions along with supplier ACE Engineering & Cranes. All the support functions, especially Cummins' Transportation team and ACE, worked late hours through Ramadan to complete the fabrication and delivery on time.
Part of the UK-based Speedy and with regional head office in Abu Dhabi, Speedy International is a rental equipment company with close to 50 Cummins installations since 2017. Efforts from the global cross-functional Cummins team working together provided an exceptional service in past installations, which paved way for a return customer. Once again, the strength of the Cummins network, customer service and communication throughout the design and delivery challenges led to a successful outcome through innovation and collaboration.
Pictured left to right: Vivek Vincent, Sales Engineer - Power Generation, Cummins Arabia; Anirudh Singhania, Director - Power Generation Sales, Cummins Africa & Middle East; Chris Dempsey, General Manager - Oil & Gas, Speedy International Asset Services ER LLC; Ahmed Amr Mohamed, Sales Manager - Power Generation, Cummins Arabia; and Philip Samuel George, Manager - Procurement & Supply Chain, Speedy International Asset Services ER LLC