Natural Gas and Cummins HSK78G Headline Seminar in Egypt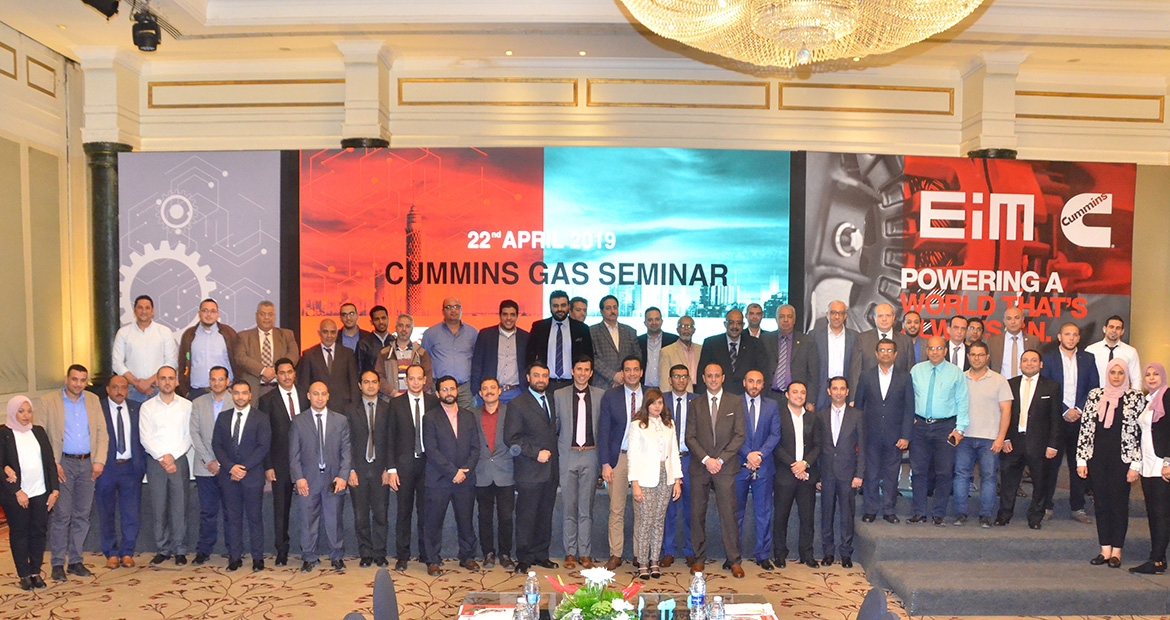 Egypt is expected to start distributing natural gas by 2020, and there has been much talk in recent years about this tap into a new fuel supply. Cummins and its authorized distributor Egyptian International Motors (EIM) have increasingly fielded enquiries into gas-based solutions. Customers in the oil & gas sector especially are interested in this solution for power generation as well as reducing the flare.
In addition, Cummins earlier this year released its newest product fueled by gas – the HSK78G gas generator set – introducing new technology in a new engine that pushes new levels of efficiency, transient performance and gas variation well beyond former natural gas generators.
With all this in mind, EIM has recently stepped up its offerings and is bringing awareness of Cummins gas-based power solutions to Egypt. A Cummins Gas Seminar held April 22 in Cairo was an opportunity for industry professionals to get updated on new technologies and Cummins gas solutions for efficient, reliable and cost-effective power for their plants and operations. The event also officially launched the HSK78G in Egypt.
Hosted jointly by Cummins Power Generation's Africa & Middle East Segment team and EIM, the event brought 32 professionals together from 15 different industries – oil and gas, utility power and cooling, plastics, electrical consultants and contractors.
For more information on the HSK78G and other gas-powered generators, visit cummins.com.