Cummins Extends World Environment Day to an Entire Month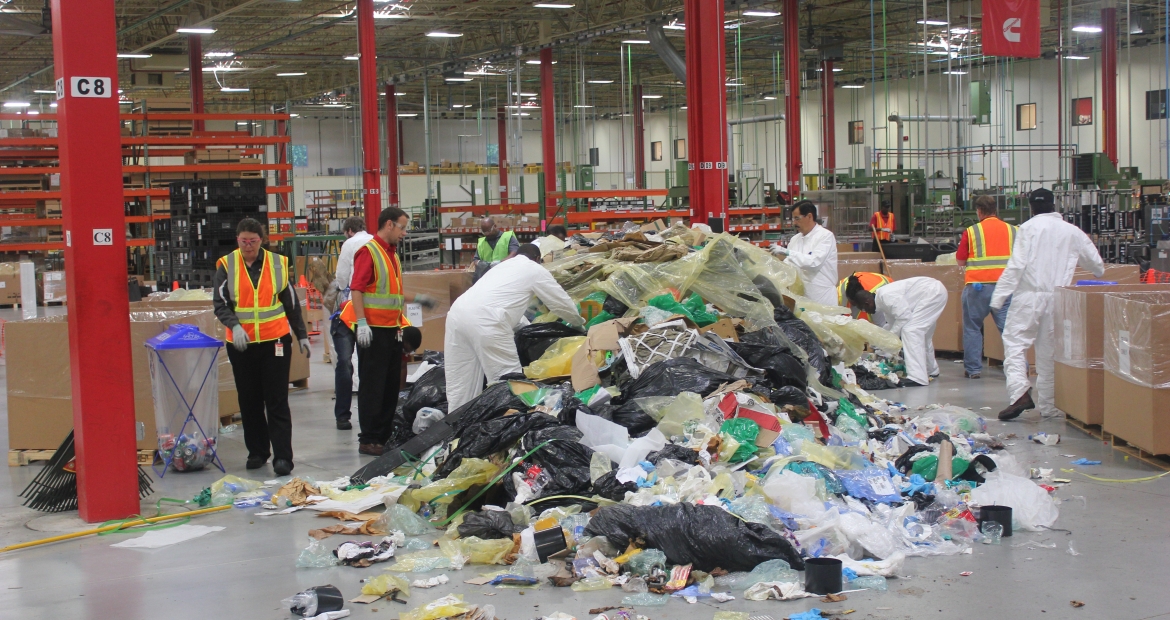 Cummins today kicks off its 6th annual June Environmental Month celebration, when employees across the company engage in environmental projects at work, home and in their communities.
The event also provides employees with the opportunity to learn more about the company's environmental efforts around the world.
"Cummins has a long history of environmental responsibility," said Jennifer Rumsey, Vice President and Chief Technical Officer at the company. "So, it is no surprise we have designated the entire month of June in honor of World Environment Day (June 5) to celebrate our commitment to ensuring that everything we do leads to a cleaner environment."
Sites across the company will be offering activities and programs around four weekly themes: how the company and its employees can decrease waste, improve water conservation, limit energy use and work within their communities to make a difference. 
In past celebrations, Cummins employees have participated in a wide range of activities including energy fairs, school visits, poster drawing contests, tree plantings and more. A key focus in 2019 is the 100th Anniversary Plastics Challenge, which asks employees to use 100 fewer pieces of single-use plastic during the month. 
Organizers of the celebration expect about two-thirds of the company's workers will participate in one or more events.
IMPACT DRIVEN
Few projects are bigger than the event taking place at the Columbus Engine Plant (CEP) in Columbus, Indiana (U.S.). The site will host its 9th annual Community Wide Recycling Day from 6 a.m. to 4 p.m. June 13 in the plant parking lot.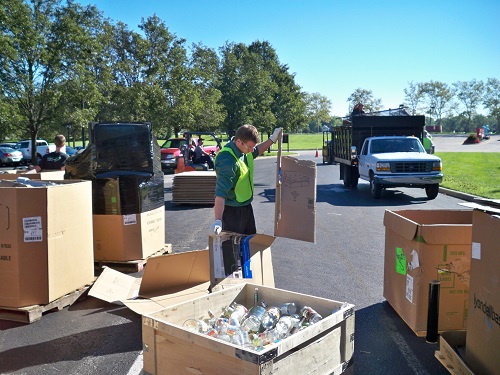 Employees and community members are invited to bring in a wide range of materials including electronic waste, used batteries, and used motor oil and paint, in addition to more typical recyclable items. Organizers are asking people not to bring in tractor tires, lightbulbs, mercury thermometers, Styrofoam and pressure vessels and tanks.
The event has been known to draw 500 to 1,000 cars filled with various recyclables and requires hundreds of volunteers. The plant partners with companies that specialize in handling difficult to recycle materials.
"The reason it is so popular is it provides a single outlet for the resident to properly dispose of household waste and also allows for recycling of this waste," said David Wehrkamp, the Environmental Supervisor at CEP. "We also provide employee volunteers to unload the material from vehicles as they arrive. And its free to everyone."
CEP is not the only Cummins' plant to sponsor a recycling day. The Jamestown Engine Plant in Jamestown, New York (U.S), will hold its 10th annual recycling day this fall (a date has not been set). David Burlee, the plant's Health, Safety and Environment Leader, said last September's event collected more than 100,000 pounds of electronics including more than 12,000 pounds of television sets. The event also gathered three trailer loads of tires.
IT'S ABOUT EDUCATION, TOO
Cummins also tries to use the month to educate employees on what it is doing to reduce its environmental impact as a company. For example, some Cummins employees will be traveling to northwestern Indiana later in June to learn more about the company's support for an expansion at the Meadow Lake Wind Farm.
The company entered into a virtual power purchase agreement at Meadow Lake that helped move the project forward. The expansion went on line in December 2018 and will send more renewable energy to the grid than Cummins uses at all of its Indiana facilities.
One of the company's environmental goals is to increase the availability and use of renewable power. The company will also announce this month its progress on goals around waste, water and energy.