Experiencing a Connected Hospital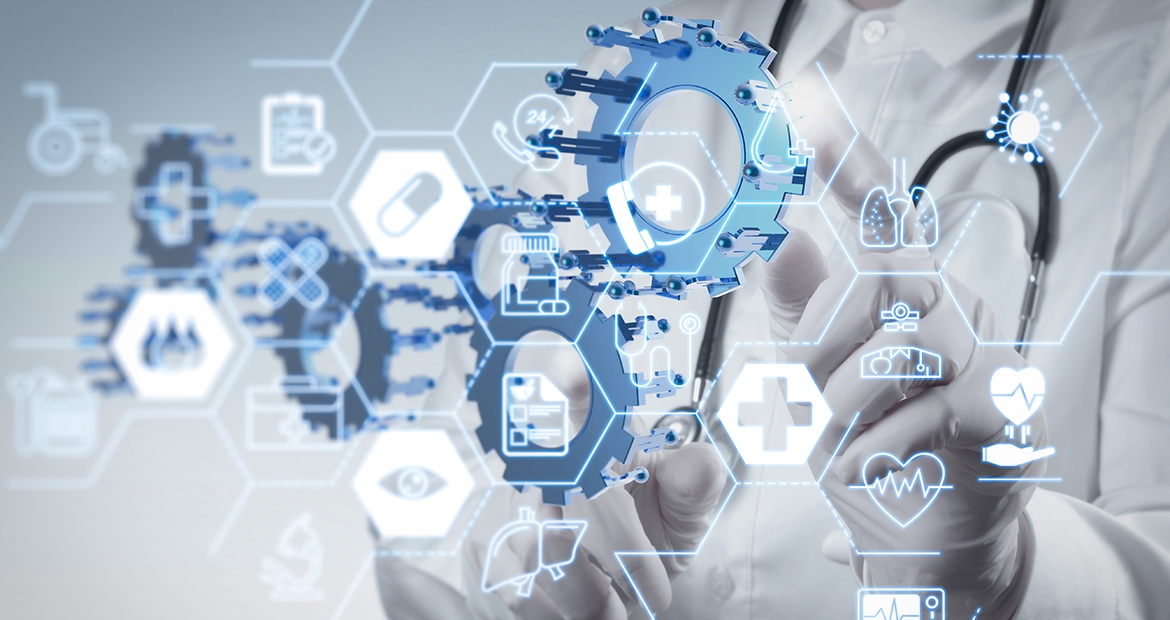 Hospitals are at the forefront of leveraging technology to offer better care for all of us. 
"Watson, tell me about my doctor."
"Watson, conduct a survey and record the responses for my nurse." 
Visiting today's modern hospitals could make you feel as if you are in a sci-fi movie. Robotic arms in operating rooms, beds with tracking sensors, and cognitive rooms featuring the IBM Watson platform1.
In fact, a study from Aruba Networks found that healthcare is the third most advanced in its implementation of Internet of Things (IoT)2. The study estimates that 60% of healthcare organizations globally have introduced IoT devices into their facilities. These IoT devices are commonly used for patient monitors, energy meters, X-rays and imaging devices. 
Hospitals are increasingly adapting connectivity to enhance quality of care and to improve their productivity. A key driver behind this increased adoption of connectivity and IoT devices is simply the aging population across the world. A United Nations study shows that world's population above 60 years old has more than doubled since 1980, now exceeding 1 billion people3. The same study also forecasts that by 2050 the world will have more people at ages above 60 years old than adolescents and youth at ages 10-24. 
As hospitals use more connected devices, their dependence on reliable power sources also increases. A power outage in a hospital could not only shut down heating, cooling and lighting but also medical imaging, operating room equipment and life support devices. 
Unfortunately, hospitals are at risk of losing utility power due to unexpected reasons just like the rest of us. These unexpected reasons range from severe weather to equipment failure to wildlife. In Florida, during Hurricane Irma, 54 hospitals were operating using their back-up power systems according to Florida Hospitals Association4. This is about 20% of Florida's 300+ hospitals. In California, an underground power line failure resulted in power outage affecting 1,700 customers including a local hospital with 173 beds5. In Virginia, a squirrel that got into the substation caused a power outage affecting the local community hospital for few hours6.
Today's connected hospitals address the risk and consequences of losing utility power through different means. Use of remote monitoring for back-up power systems and deployment of emergency operations plans are two of the several ways to address the risk of losing utility power. National, state and local regulations also drive healthcare facilities to have backup power for life safety loads. 
Hospitals have sophisticated power systems featuring access both to utility power and reliable back-up power. Back-up power systems could include generator sets, uninterruptible power sources (UPS) and more. These systems are designed to power the hospital when the utility power outage occurs. Use of remote monitoring systems such as Cummins PowerCommand Cloud helps the Facilities Team to keep in touch with real-time information about hospitals' power systems. These cloud-based systems enable users to check system status, identify faults, and access critical notifications, reducing hospitals' operation and maintenance costs.
Hospitals also deploy emergency operations plans as a part of their overall emergency management protocol during a hazard. Emergency operations plans outline how the facility will respond to and recover from a hazard7. These plans could outline the facility's procedures around communication, safety, security, staff responsibilities and clinical support activities while responding and recovering from a hazard. 
To learn more about how other experiences will change in today's connected world or trends in healthcare industry follow Cummins on Facebook and LinkedIn. To learn more about power solutions for healthcare industry, visit our web page. To learn more about how Cummins is powering a world that's "Always On," visit our web page.
Think your friends and colleagues would like this content? Share on LinkedIn and Facebook.
References: