3 Things to Know About Charging Your Electric Bus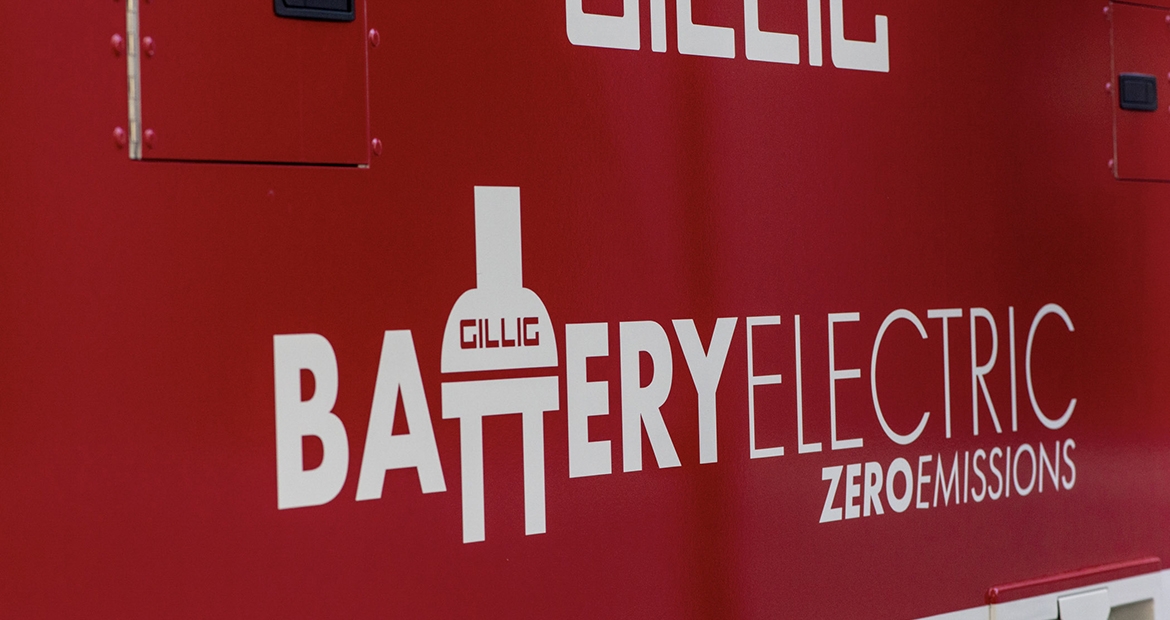 Electric buses offer a promising opportunity for the future of transit. All-electric buses produce zero emissions, require significantly less maintenance, leverage connectivity and advanced telematics and offer cost savings compared to other powertrain systems.
With the recent launch of the GILLIG Battery Electric Bus, powered by Cummins, there are more opportunities than ever before for cities and organizations to explore the switch to electric vehicles. It is new territory in many applications, including public transit, school systems, and more — but exciting developments and rapidly advancing technology promise new opportunity for transformational innovation.
Managing an electric bus fleet can spark a variety of questions, including concerns about charging the vehicles properly and efficiently. Even though it sounds simple, there are many considerations beyond just plugging in. After all, most drivers have never had to charge a vehicle before! But don't fret — we've broken down the three things you need to know about charging your electric bus.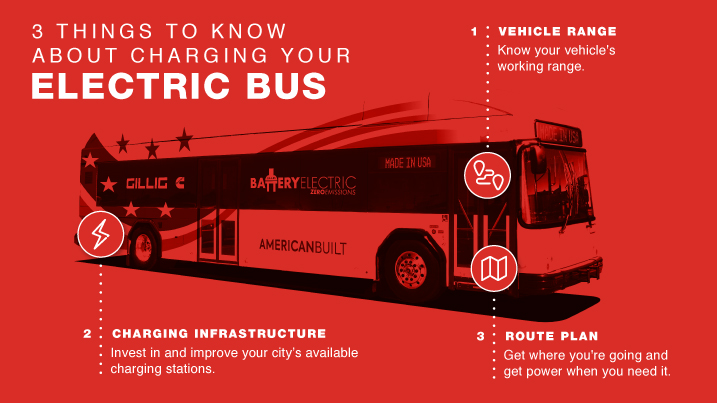 Vehicle range
Today's electric buses offer impressive range, but any vehicle's range can be affected by many factors, including weather, terrain, speed, number of stops, and even bus model.
All drivers should be aware of their vehicle's average working range. It's also important to calculate your vehicle's range capabilities in a variety of situations and environments by collaborating with logistics professionals and engineers, so you're always prepared for the road ahead. With this knowledge on hand, you'll be able to plan routes and charging stops more effectively.
Charging infrastructure
As we continue to push forward into the future of electrification, many cities are actively improving the availability of charging stations. For example, Portland, Oregon plans to invest over $10M in a more robust charging infrastructure.
Infrastructure planning is an in-depth process that all transit agencies must take on when preparing to adopt or accommodate an electric fleet. City urban transit planners should also have a deep understanding of the vehicles a city plans to use. Drive cycles, routes and charge time will all help determine the quantity and location of charging stations.
Cities and transit authorities must thoughtfully prepare for the future of electrification beyond investing in just the vehicles themselves. With proper preparation, electrified transit promises to be a transformational opportunity in many cities across the world.
Route plan
Range anxiety is a common concern among electric vehicle adopters. Many new EV drivers worry about how far a vehicle will travel on a single charge, and they may be nervous about trusting even the most accurate, data-supported range estimates.
Careful route planning maximizes your drive time, ensuring you'll get where you're going and get power when you need it. Fleet managers work with engineers and researchers to carefully predict range based on the variety of factors mentioned earlier. Using that insight, fleet managers strategically plan routes, including stops and charging, to make sure you're never left without a charge.
By considering all contributing factors, you'll maximize the efficiency, safety and reliability of your electric bus and enjoy the many benefits that come with adopting an electric fleet. 
Learn more about how Cummins is leading the charge in electrification, and check out the launch of the Cummins-powered GILLIG Battery Electric Bus.