How Cummins will Thrive for the Next 100 Years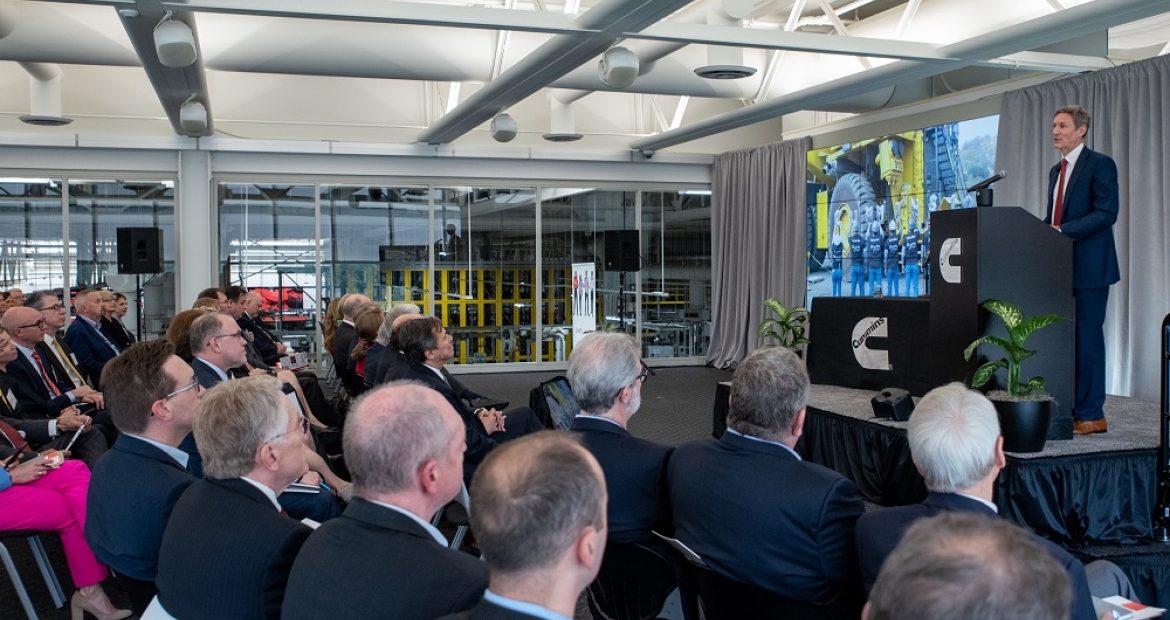 Chairman and CEO Tom Linebarger celebrated Cummins' 100th anniversary and a successful 2018 at the company's Annual Meeting Tuesday, but he said Cummins must push to meet significant challenges ahead to thrive for the next hundred years.
"It's worth celebrating. It's worth stopping and wondering what got us here," Linebarger said of the 100-year milestone the company reached in February. "…But we must also look forward. We need to ask ourselves, 'What do we need to bring with us and what do we need to change and improve upon, in order to compete for the next 100 years?'"
He said Cummins anniversary theme, Challenge the Impossible, should help ensure the company doesn't simply look backwards in 2019.
A SIGNIFICANT ACCOMPLISHMENT
The company's Annual Meeting is an opportunity for Cummins' leaders to talk about the company's past year and the future to come. The meeting was held at the Columbus Engine Plant in the company's headquarters city of Columbus, Indiana (U.S.).
Linebarger did not want to diminish the significance of the anniversary.
"An anniversary is an anniversary, but 100 years as an independent company is not easy to achieve," he said. "It's a really important milestone for our company and, frankly, given the change in industry and technology and competitive environment, it's just getting harder and harder to last 100 years. The odds are pretty strongly against you and here we are 100 years later, still fighting, still succeeding."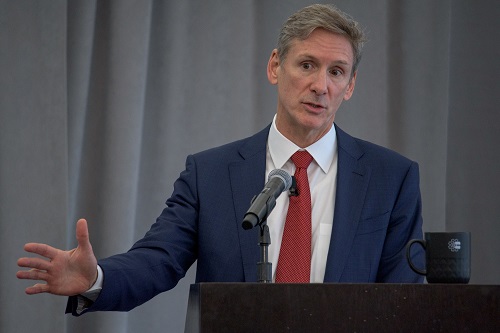 He said 2018 was a very strong year, with a company record of $23.8 billion in sales, a 16 percent increase over 2017, which was also a strong year. In the first quarter of 2019, the company had the most profitable quarter in its history.  
INNOVATION IS KEY
Linebarger said to thrive like that in the next 100 years, during good economic times and bad, Cummins must continue to be a leader not just in diesel platforms, but also natural gas, hybrids, electrified power and fuel cells, if that's where the technology develops.
"Diesel engines have been a leader in our industry for 100 years, but if we look out 100 years they will not be the product of choice in all of our markets," Linebarger said.
In addition to technology leadership, he said the company must continue to build strong partnerships around the world. Some of the company's partnerships go back as many as 80 years and have been critical to Cummins' success.
Linebarger said the company must also continue to help build stronger communities, praising the company's Cummins Powers Women program launched in 2018. The program is the company's commitment to the advancement of women and girls around the world by working with nonprofits with proven programs in place to advance gender equity.
DOING MORE TO USE LESS
Finally, he said environmental sustainability will be increasingly important in the future.
"I think all of us know that in order to continue, in order to thrive a hundred years from now, there will be significant challenges to all industrial companies, and certainly a company in the power business, about what impact we're having on the environment," Linebarger said. "We will have to produce wealth for all stakeholders while using less, and it's just that simple."