Clean Cruisers are Fun Loving and Carbon Neutral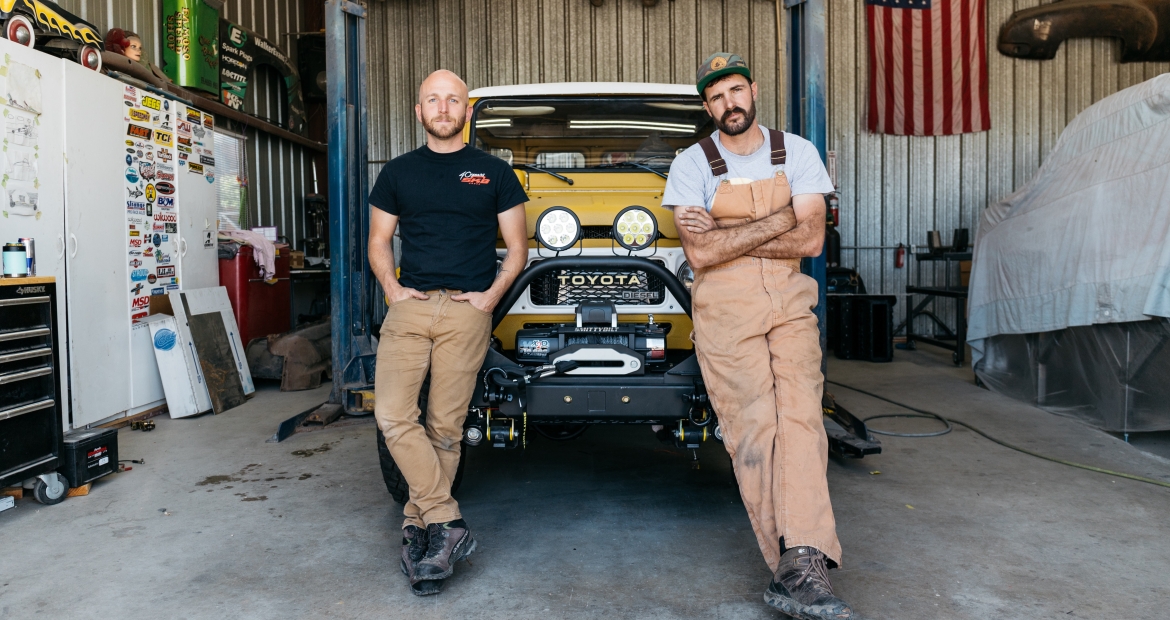 Steven Ploog and Nathan Stuart will depart this week on the road trip of a lifetime, traversing washed out roads, thick jungles and sandy beaches from Stuart's hometown in California all the way to Panama. 
If that wasn't enough of an adventure, their Clean Cruiser trip across Central America will be carbon-neutral.
The two men will be driving R2.8 Cummins Turbo Diesel-powered Land Cruisers, fueled by bio-diesel. They will plant trees as they cross all seven countries in Central America to off-set their carbon impact, learning about local conservation efforts along the way.  The two iconic Land Cruisers were restored specifically for this trip and each will be towing a camping trailer that will be the cruisers' home for the 60-day adventure. 
"In the true spirit of adventure, we sought to add to the challenge by completing the entire expedition carbon neutral," Ploog and Stuart explain on for the trip.  "We are turning to biofuels and reforestation efforts to accomplish this mission."
LOOKING TO MAKE AN IMPACT
Ploog and Stuart estimate that by planting roughly 200 trees, they will neutralize the vehicles' carbon emissions. But they want to have a bigger impact. Their goal is to raise enough money to ultimately plant over 10,000 trees throughout 2019. The Clean Cruiser project is pledging to plant one additional tree for every $10 donated.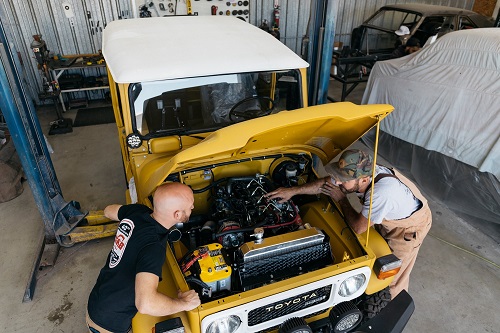 Ploog will be driving a 1979 BJ 40 acquired in Costa Rica and Stuart will be driving a 1982 BJ 42, originally built in Japan for the Canadian market. The R2.8 Turbo Diesel is Cummins' first crate engine, providing re-power enthusiasts with modern diesel efficiency and drivability for use in their older, iconic vehicles.
Formerly, re-power enthusiasts wanting Cummins diesel power had to restore an old diesel engine they found in a junkyard or perhaps hidden away in the back of someone's barn.  Even then, the engine would not be as clean, sociable, or complete as the purpose-built R2.8 Turbo Diesel crate engine package. 
Stuart and Ploog will be using biodiesel, a renewable fuel that can be manufactured from vegetable oils, animal fats, or cooking grease. It has properties like petroleum diesel, so it can be blended with the diesel fuel they obtain along the way.  Cummins engines have been approved for use of B20 biodiesel blends since 2008.
While driving into seven different countries might seem like a daunting task, both men have extensive experience as adventurers.
MADE FOR THE MISSION    
Stuart, 38, is an avid surfer and videographer, who lived in Mexico for 11 years before moving back to his hometown of Paso Robles, California, where he works as a ranch manager. Ploog, 34, is an Army veteran and accomplished adventurer from Merced, California. In 2017, he back-packed more than 2,000 miles on the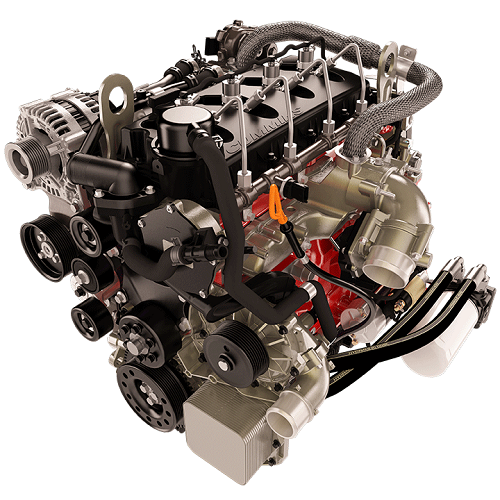 Oregon and Pacific coasts. They are both re-power hobbyists who chose the R2.8 because it was the best engine to achieve their goal of a carbon neutral adventure.
Their trip will start in Stuart's hometown with their first stop at the Overland Expo, which begins Friday (May 17), in Flagstaff, Arizona. The expo is geared for adventure travel enthusiasts, offering classes and demonstrations in everything from four-wheel drive vehicles to motorcycles and camping gear. After the expo, the adventure truly begins. 
Cummins is a co-sponsor of Ploog's an Stuart's trip. Come back for periodic updates on how they are doing as they make their way to Panama. Also follow along @CumminsRepowerOfficial.
"We hope to inspire individuals to get out and enjoy all that our world has to offer," the two men say. "We want to prove that you can enjoy recreational travel and still be environmentally conscious."   
INCLUDES REPORTING BY RACHEL FOSTER