Cummins Italy Brings Sophistication to Technical Solutions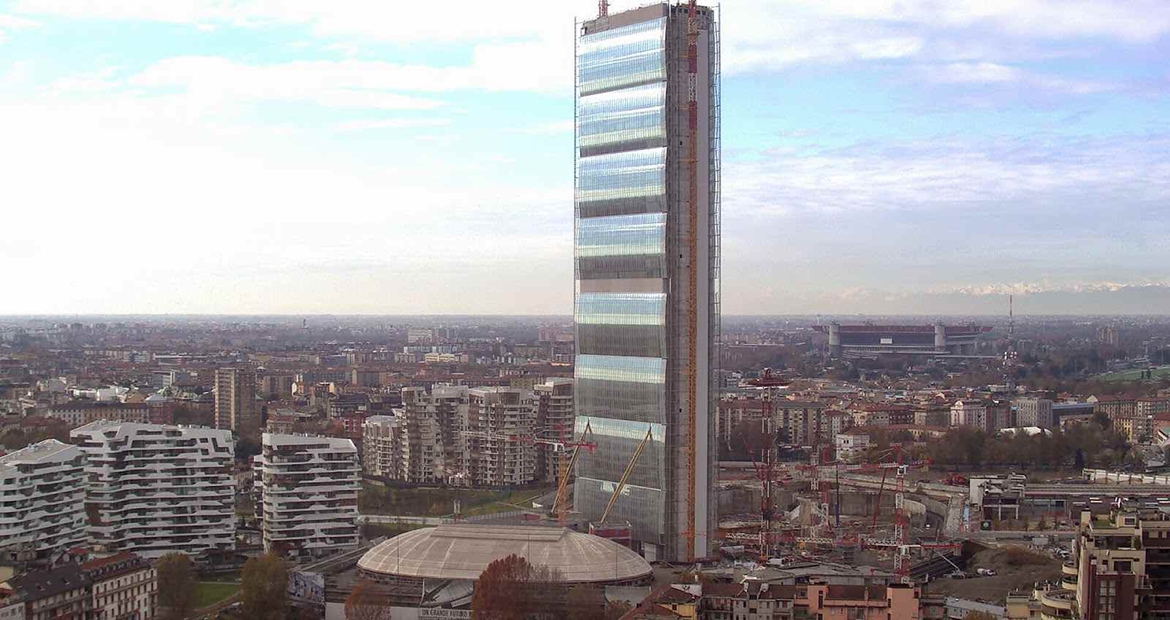 Expert recommendations by Cummins Italy for complete, failsafe power systems comprise several case studies now available from Cummins. Each installation is unique in their requirements, location and application, yet each is backed by Cummins expertise to match their exact needs.
In Milan, the new 50-story Allianz Tower required cutting-edge design along with protection against power grid blackouts. Cummins Italy was brought in during the build-out to review layout and technical data, specifying the clean and quiet C2250 D5 generator with additional accessories to set the standard.  In fact, the Cummins Italy team intricately adjusted the generator placement based on the tower's design to hit a mandated 55 dB noise output, a noise level required for residential installations that is quieter than a conversation. Read the Torre Isozaki Milan Case History for more information.
In Bolzano, a brand-new hospital facility required the sophisticated knowledge from Cummins Italy to help formulate the perfect standby power system that meets all regulatory and safety requirements. The ISO 8528-5 international standards for hospitals require a customized standby power design that gives the buildings fast first-step load and high generating set performance to make sure patients never face a power outage. For Cummins, this meant supplying parallel operations, where all power generators can synchronize and run together to guarantee full-load acceptance within 10 seconds max in a single-step procedure. The Cummins Italy team recommended five C2250 generators – which were also equipped with a redundant electrical/pneumatic starting system for 100% efficiency and a complete fire and gas system to protect the generators in case of an accident elsewhere in the hospital. Read the Bolzano Hospital Case History for more information.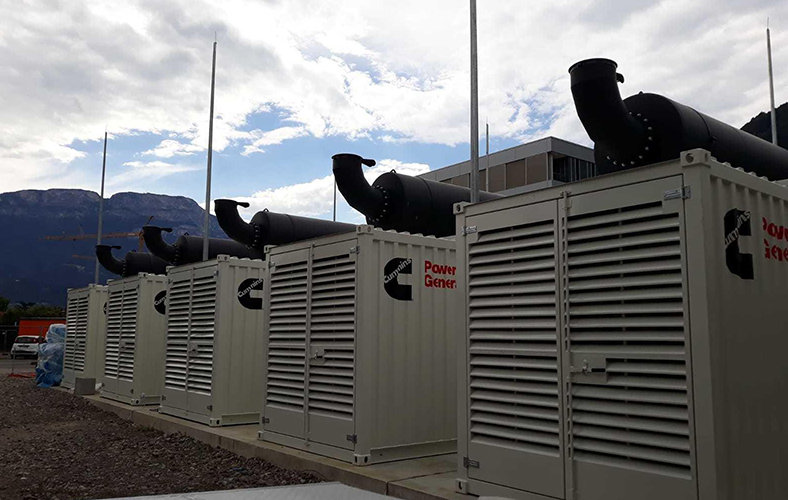 In Pisa, the Farmigea Pharmaceutical Factory needed to expand production, and again, Cummins was there. From 2015 to 2017, Farmigea SPA's market demand increased dramatically. A new power source was needed to meet a number of challenges: Increase power capacity yet protect against overloading the power grid, and do so at minimal cost and without changing the factory layout. So, Cummins Italy used the factory's existing step-up transformer, instead of an additional unit, with the new C1100 generator to increase nominal voltage. The factory thus moved from a low-voltage system to a medium one without the need for additional electrical wiring, cutting down on extra costs. And the Cummins Italy team created a custom concrete container to hold the transformer set snugly in the existing factory layout – no rearrangement necessary. Read the Pisa Farmigea Case History for more information.