Earn Continuing Education Credits with Cummins PowerHour Webinars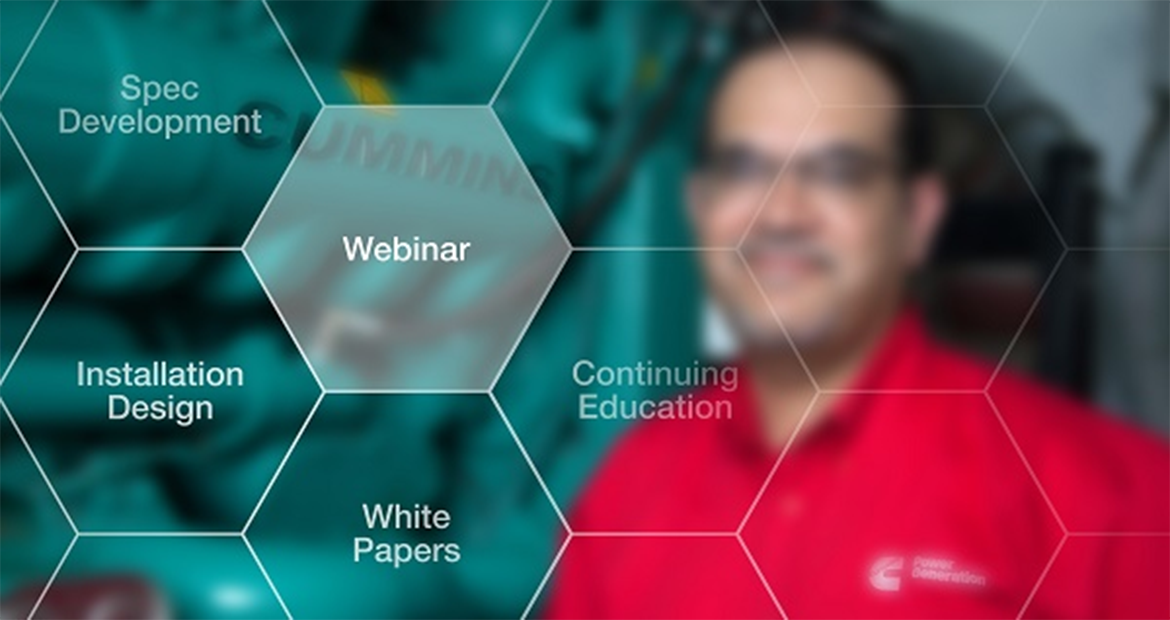 Tune in to a live discussion on power systems, components and applications through PowerHour: regularly scheduled, 60-minute webinars available live and or-demand from Cummins.
Consulting and specifying engineers can earn continuing education credits (PDH/CEU) and keep up on critical technology updates, the latest codes and industry applications. Participants also get a chance to interact directly with Cummins experts through Q&A time. 
Presented by knowledgeable engineers, topics are related to designing and specifying onsite power systems. Following a recent PowerHour, 97% of respondents rated the session as being highly or very highly relevant to their work, having technical depth and presenter interactivity; 97% would also recommend the PowerHour to others.
The next session on Specifying Gaseous Generator Sets, April 30, will be presented by Linda Nezerwe, a Technical Specialist in the Sales Application Engineering team who specializes in fuel and exhaust systems along with emissions. She was a product design engineer prior to that.
The full 2019 PowerHour schedule is as follows: 
January 2019: Features of Generator Set Control Based Paralleling
February 2019: NFPA 110 Time to Readiness
April 2019: NEC 2017 Code Changes for Emergency Power Systems
April 2019: Specifying Gaseous Generator Sets
May 2019: Introduction to Generator Set Sizing Software 
June 2019: Emissions and Air Permitting for Emergency Generator Sets
July 2019: Transfer Switch Operation and Application
August 2019: Paralleling Solutions 
September 2019: Generator Set Overcurrent Protection
October 2019: Power Ratings for Emergency Generator Sets
November 2019: Importance and Benefit of Selective Coordination 
To access the recorded webinars on-demand and download presentations. visit cummins.com. Check back often for updates as course registrations become available, or, you can subscribe to receive PowerHour invitations.