Cummins Opens State-of-the-Art Service Branch Outside Atlanta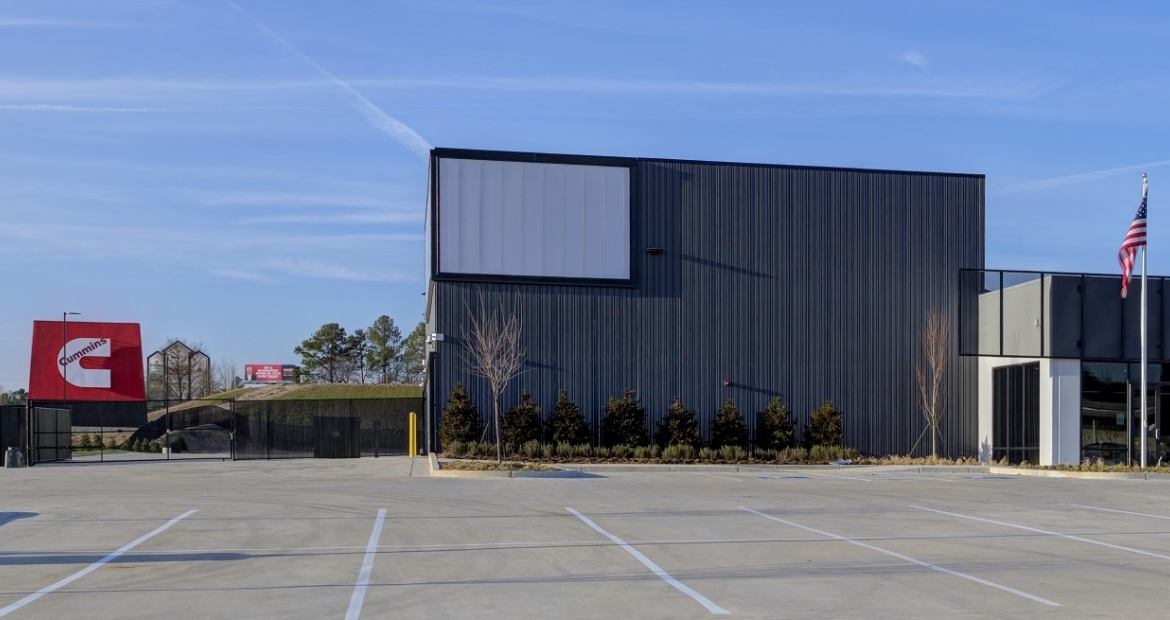 Cummins Sales and Service recently celebrated the grand opening of its new state-of-the-art branch just outside Atlanta, Georgia, designed to better serve customers with an overall improved experience.
The new branch in Forest Park, Georgia, is located on a frontage road easily accessible from I-75, offering greater visibility to customers.  More than 65 employees will work in the new 52,500 square foot facility, which features a training room for field technicians and environmentally sustainable features such as automatic LED lighting and water-saving technology.  
During a ribbon cutting ceremony, Jenny Bush, Vice President of Cummins Sales and Service, and Samer Abughazaleh, President of its South Region, expressed gratitude for the hard work that went into opening the new facility.  
"Reaching a significant milestone like this can only be achieved by working together as a team, with local community members and customers to bring to life our company's vision – innovating for our customers to power their success," Bush said.
The upgraded facility will serve on-highway trucks, recreational vehicles, transportation vehicles, marine, construction and agriculture. It will also work on generator applications for recreational vehicles as well as residential and commercial buildings. The location will offer Genuine Cummins New and ReCon parts.   
In the new service area, 27 of the 28 bays are natural gas enabled. That will help transit authority and waste disposal customers in metro Atlanta who may face weather-related risks if work is done outside. The upgraded service area also includes larger bays that can handle a variety of equipment as well as specialized tools to better identify problems and provide more information to customers.
There was a notable turn out of local officials and customers at the celebration of the grand opening, including Georgia Gov. Brian Kemp, State Rep. Valencia Stovall, and Clayton County Commissioners DeMont Davis, Felicia Franklin Warner and Jeff Turner.  
Key customers in attendance included representatives on behalf of the City of Atlanta, the Metropolitan Atlanta Rapid Transit Authority (MARTA), UPS, Dekalb County, Cox Communications, Roadtec, Penske Truck Leasing, Old Dominion Freight Lines, Grady Hospital, United Rentals, Trackmobile, and many more. 
There were also two different commemorative coins created for the occasion. One coin was from Layton Construction, which helped build the new facility, and the other was a Cummins coin depicting the large sign at the branch. The actual sign is 45 feet tall, the largest signage in the Cummins Distribution Network.