Cummins Empowers Girls Inc. to Share Their Story at the Indiana State House 
The local aspect of the company's Cummins Powers Women program was recently displayed at the first-ever advocacy day with Girls Inc.
The nonprofit partner, which inspires girls to be "strong, smart and bold," brought more than 40 Girls Inc. participants and executives to Cummins' Distribution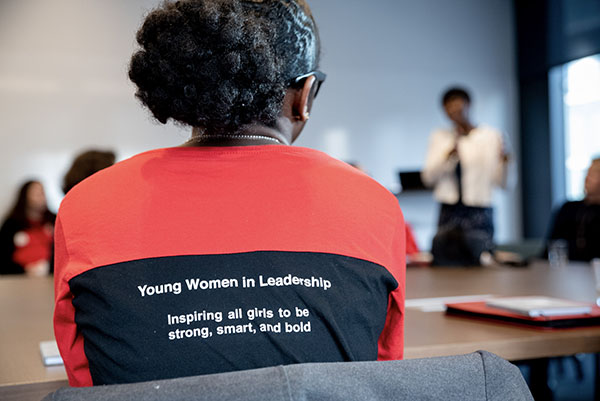 Business headquarters in Indianapolis, Indiana (USA), to learn from Cummins leaders about the company's advocacy skills. 

The day began with a panel discussion featuring several Cummins leaders, moderated by Elyssa Campodonico-Barr, President & CEO of Girls Inc. of Greater Indianapolis. To introduce themselves to the girls, the leaders described their roles and work at Cummins, and what they thought they would be doing at this stage of their lives when they were the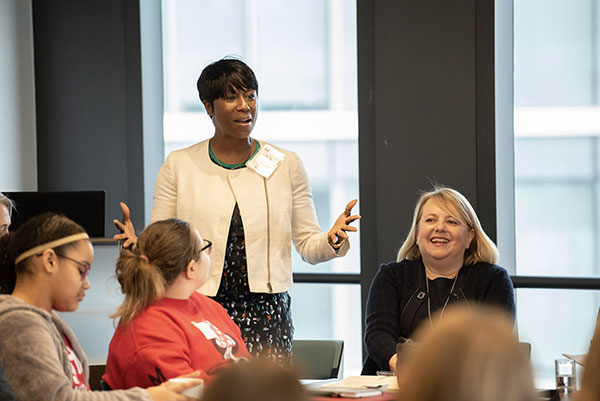 girls' age, between about 11-13 years old. The answers ranged from: mayor of Chicago, to president of the United States and professional sports player, with the key takeaway of not limiting or excluding your options. Several of the girls in the room nodded their heads at the answers, a clear sign they are focused on serving in roles of significant influence when they enter the workforce. 

The questions of the panelists focused on how to: be an effective mentor and mentee (find someone who really cares about you and will tell you not only what you are doing well, but what you can do better); confront self-doubt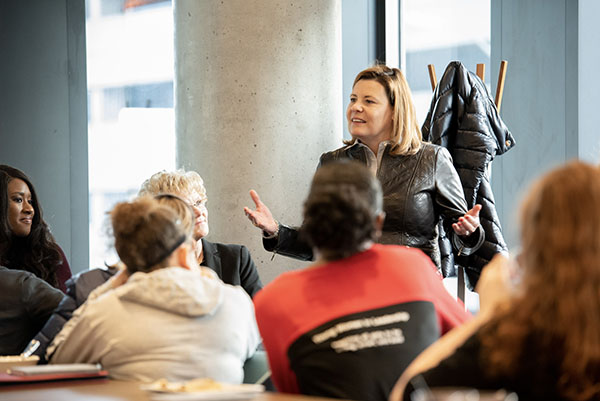 and overcome it (reaffirm that you are meant to be where you are and to ask for help when you need it); lead with authenticity and bring your whole self to work (people will want to join you in what you are doing if they know who you truly are and what you stand for); and, find your own voice so as to advocate for yourself and others (know your subject matter and be sure to listen). The answers from the Cummins leaders set the stage for the Girls Inc. girls to think about how to amplify their own voices, and to share with the legislators why the program has played such an important role in their lives. 

That led the group to the Indiana State House, where the girls met with legislators from their respective counties. Many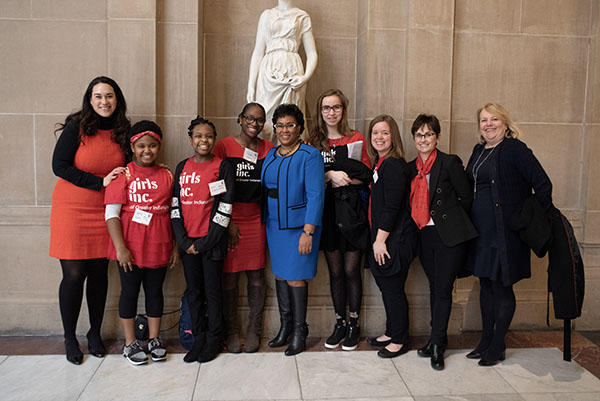 state representatives and senators met with the girls, answered tough questions from them, and heard first-hand just how impactful Girls Inc. is in shaping them to be strong, smart and bold. The group also met with Indiana Secretary of State Connie Lawson and heard about her career and public service journey. The day concluded with the group meeting, and having their picture taken on the floor of the Indiana House of Representatives with the POWER Caucus, a bipartisan organization of female legislators who are focused on elevating issues pertaining to women. 

It was an educational, engaging and inspirational day for all involved, and both Cummins and various Girls Inc. local groups are in talks to do this event in other areas around the country.