Cummins Named Newsmaker of the Year by Diesel Progress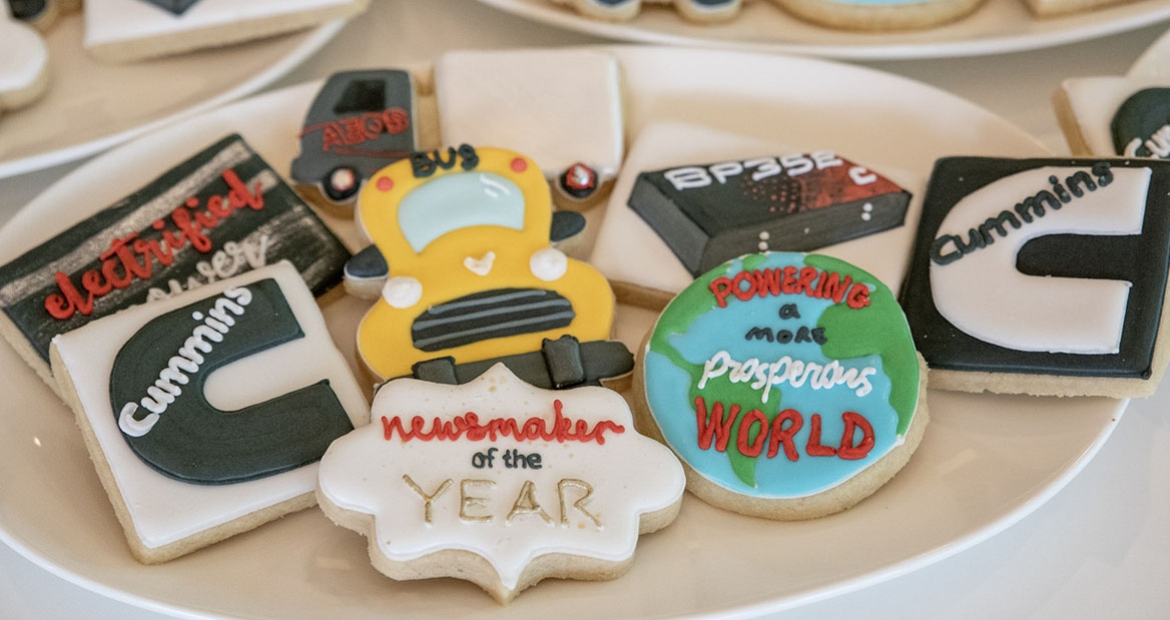 Cummins is proud to be named Diesel Progress magazine's 2018 Newsmaker of the Year for our innovation in our Electrified Power business. In 2018, Cummins accelerated its pace in the commercialization of electrified power with several new product announcements and acquisitions, all underscored by our commitment to invest $500 million in our electrification portfolio in the near term.
Here are three reasons why we're thrilled to be Diesel Progress' Newsmaker of the Year:
It's not bragging if someone else says it.

While this award recognizes the company's work in 2018, it's particularly meaningful to receive and celebrate it in 2019, which marks our 100th year anniversary. With humble roots beginning in a machine shop in Columbus, Indiana, it doesn't always feel natural for Cummins employees to brag about our work and how it's impacting the world. For Cummins, innovation is part of our DNA. We have led our industries by consistently challenging the impossible and having a constant focus on technological innovation. We like to let our work speak for itself.

Diesel Progress recognizes its Newsmaker of the Year as the thing to have generated the most news or "buzz" that year. For us, having so many people talk about how Cummins is electrifying the world and transforming the way we move people and products is the greatest recognition. We're tickled that Cummins is on the forefront of people's minds as the mover and shaker in electrification.
 
We're proud to disrupt ourselves.

Our Chief Technical Officer Jennifer Rumsey likes to say that "Cummins is at its best when the industry is changing." The company has left its mark by embracing these changes and harnessing them as opportunities to innovate the right technologies that matter in the marketplace and to our customers. Disruption breeds innovation. Cummins is no longer just an engine company, but a diverse powertrain company that provides the right power solution at the right time to our customers. 

Diesel Progress notes that Cummins was an agent of disruption in the emissions technology space in the early 2000s, breeding new innovations that changed our industries. Cummins has learned time and again how to innovate and adapt, which has fueled our success. 
 
Diesel Progress' most decorated "Newsmaker of the Year."

This is the fourth time that Cummins has received this honor from Diesel Progress. No other company has been recognized more frequently. In addition to 2018, Cummins also earned the distinction in 2002, 2007 and 2013.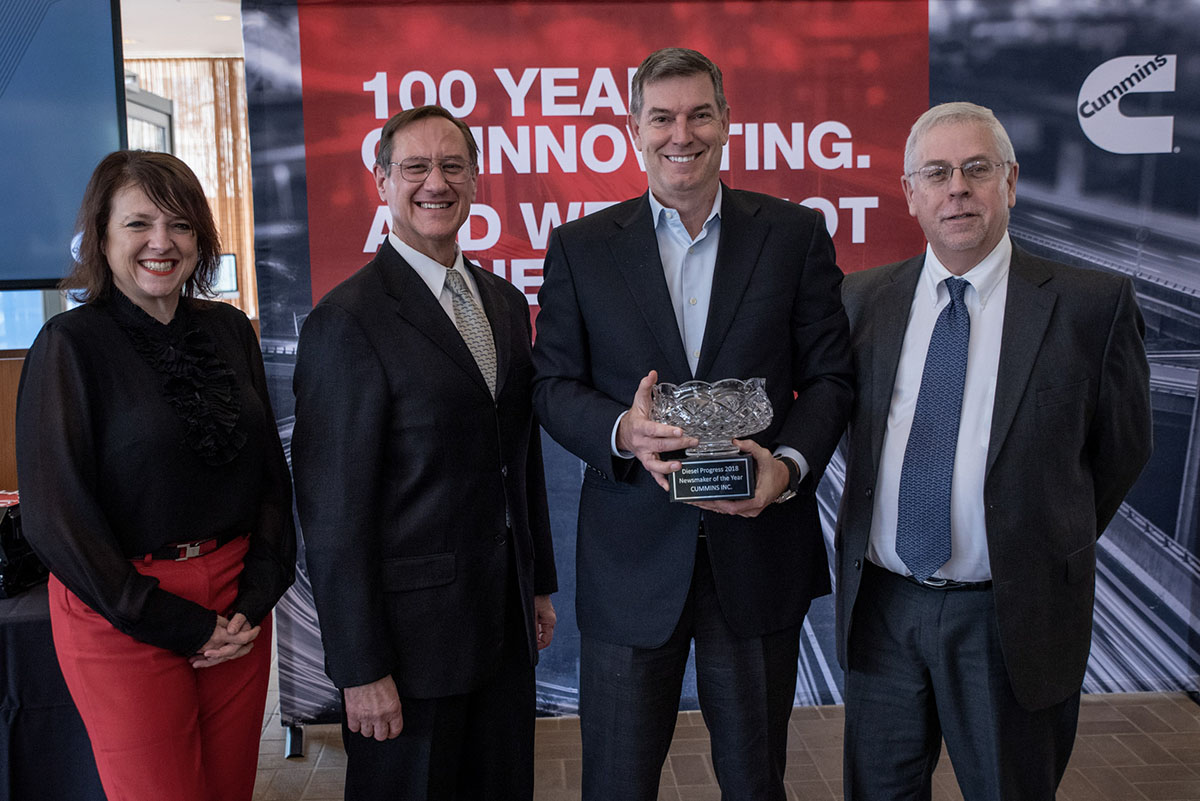 "Cummins has been a clear leader in electrification and while other engine and powertrain manufacturers have followed, none have been as comprehensive and determined to make it happen as the folks in Columbus, Indiana. And that's news. And that's the 2018 Newsmaker of the Year." – Diesel Progress
We are thrilled the world is taking notice. As a global power leader with an unmatched service and support network, deep industry knowledge and a unique scale advantage, Cummins is better positioned than any other company to win in electrification. 
Thank you, Diesel Progress, for this honor. To read more, visit Diesel Progress' December 2018 magazine issue (pages 23-24).