Panama Terminal Equipped with Cummins Wide-Ranging Power Solutions For Extreme Maritime Environment
PSA Panama International Terminal is located on the west side of the entrance to the Panama Canal by the Pacific shore, and started operations in 2010. 
The first phase is a 350-meter pier equipped with three rail-mounted gantry cranes (RMGs) for Post Panamax ships and nine rubber-tyred gantry cranes (RTGs), with capacity of 450,000 twenty-foot equivalent units (TEUs). The second phase has two decks, each 400 meters long, equipped with 12 RMGs and nine RTGs – additional portable cranes with reach of 24 wide containers to serve large container ships of 18,000 TEUs. The complex has a total capacity of 2.5 million TEUs annually.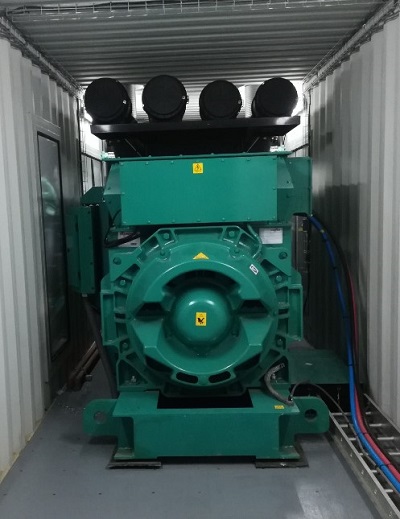 Cummins Panama is providing prime, standby and mission-critical power to the port through six different projects:
Two Cummins C2000D6 generators with an installed capacity of 4 MW, along with digital master control and fuel supply system, back up the main substation and serve as the prime power source when installed capacity is short due to large refrigerated containers in the yard.

Two mobile power packs (1 x C400D6 and 1 x C450D6, enclosed in maritime containers) supply 40 refrigerated containers in the yard. Also, the design, supply and installation of fuel, sound attenuation and electrical panels was included.

Seven C450D6 generators power the 280 refrigerated containers in the yard.

QD12 mobile equipment feeds a mobile base radio that will improve the communications coverage in the container yards when they are full of containers.

A C300D6 unit backs up the data center, an extremely critical area for port operation.

A pair of C150D6 and C175D6 units back up the maritime operations programming of the port, another critical area that manages all port operations.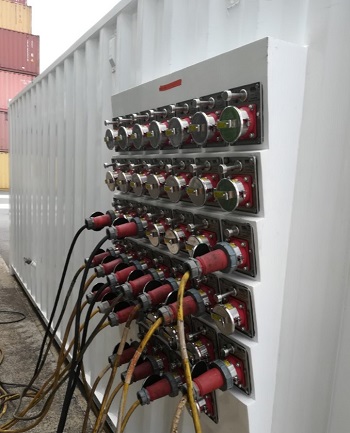 Intensive engineering was critical for this project's success from concept and design through installation and commissioning. Control of the main substation loads was a key design parameter, as the load required both standby and prime operation depending on the demand and use. Switchgear is quite complex in the operation, and required full integration with the system to maximize efficiency in power load management.
The most important aspect of the project was integration with other vendors' power management systems, due to complex communications and protocols of the various switchgear and controls. The implementation of the digital power system was achieved using the last available technology in the field: the use of optical fiber communications, communication protocols and interfaces with the PLC, data management and power systems.
Other special considerations included delivering a power solution equipped for the extreme maritime environment – including dust, sand and wind – without compromising performance, and meeting stringent noise level requirements for port operators working nearby.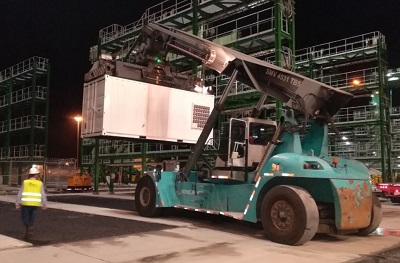 As a new customer, the port operator selected Cummins for its brand reputation in the local market through high-visibility projects; competitive price in the high-horsepower market; technical advice while developing solutions; proven experience in the development of medium-voltage projects and substation controls; turnkey package, offering engineering expertise, supply of equipment, installation, commissioning and aftersales service; and availability of emergency care 24/7 with a short response time.
The sales and project management team led by Country Manager Sheila Mock and Sales Manager Raul Dollander supported the project through the different phases.
For more information on power solutions for a wide range of applications, visit cummins.com.