Cummins 6.7 for RAM Commercial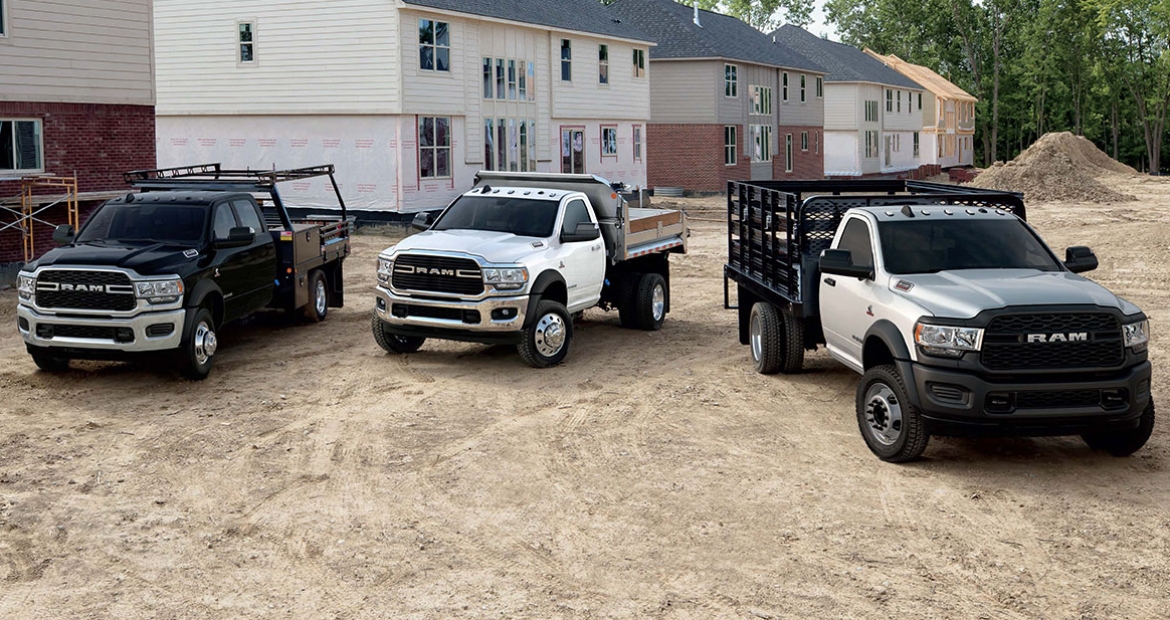 There's something to be said about confidence. Confidence gives you the feeling of security, support, and strength.
We all look for the edge that allows us to perform our best, whether that's on the job or off the clock. Why not have an engine that gives you that extra edge of confidence in your truck?
Cummins 6.7 Liter Turbo Diesel takes 3500 AND 45/5500 RAM Pickup and Commercial customers to the next level of performance. 

PERFORMANCE

An engine needs to provide the power and performance you need on and off the job. Cummins is committed to providing customers with an extra edge of confidence in performance while hauling, so you can work hard and play hard. 

The Cummins 6.7L Turbo Diesel for Chassis cabs boasts 360 horsepower and 800 pound-feet of torque.  The RAM 3500 / 4500 / 5500 Chassis Cabs with the Cummins 6.7L turbo Diesel are offered with an Aisin 6-Speed Auto Transmission.   With the 3500 delivering a 25,890 lbs. of best-in-class towing capability   Also available with the 45/5500 RAM Chassis Cab, with 800 pound-feet of best-in-class torque, delivering 35,220 lbs. of maximum towing capability. 

HIGH RELIABILITY

From hauling your equipment on and off the job site, to Hauling your toy hauler on the weekend, you should have the highest level of reliability when it comes to hauling, towing, and payload. This legendary engine provides fuel efficiency and class-leading 12,000 thousand mile oil change intervals. That's power and reliability you can always count on.

DURABILITY 

As the only engine with its own high mileage club, there is no denying that at 100,000 you're just getting started with a Cummins powered RAM. Wear your engine's high mileage like a badge of honor. Become part of the Cummins legacy of longevity with an engine that will withstand what you need for your work, business, or personal needs. Sign up with your high mileage RAM today at highmileage.cummins.com

LEGACY 

Cummins has been providing confidence for100 years. From pioneering new technology to first partnering with Ram in 1989 to haul two tons more than any competitor at the time.    Cummins has been a leader in the diesel engine world since  Clessie Cummins launched the company in Columbus, Indiana in 1919, with a commitment to producing the finest diesel engines on the planet. From humble beginnings grew an international enterprise that today provides products and service to customers in more than 150 countries. Nearly a century spent perfecting diesel engine performance provides Cummins unmatched insight and expertise.  The Cummins 6.7L Turbo diesel in RAM HD Pickup and CC are manufactured in our plant in the same community where it all started.   And Customers can expect the same reliability and dependability they have experienced since Cummins began powering Ram trucks in 1989.