Critical Protection Afforded at New East Jerash Wastewater Treatment Plant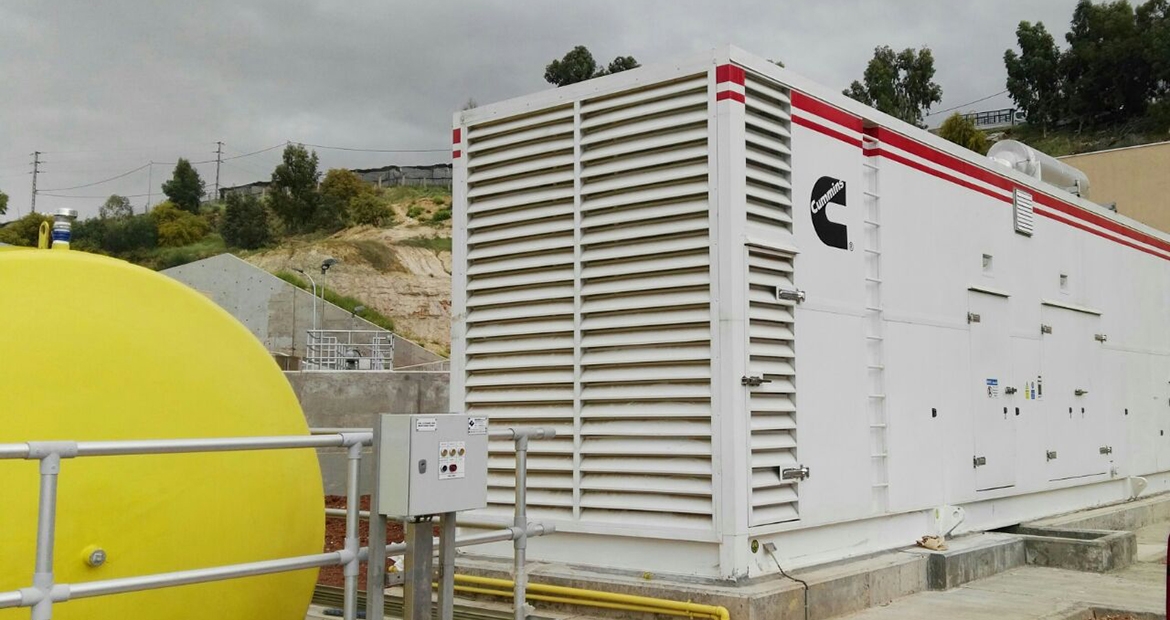 The near-capacity East Jerash Wastewater Treatment Plant in Jordan recently underwent a complete replacement. The newly constructed plant will serve a greater capacity in Jerash city and is among several water infrastructure projects identified in the kingdom to address water shortage issues and population growth. 
When it came to specifying the critical protection power supply for the brand-new facility, the Water Authority of Jordan with contractor Hussein Atieh & Sons Co. – which has successfully executed in the last six decades several projects of varied and complex disciplines throughout the whole country of Jordan – turned to Cummins for its ability to meet unique requirements of project, such as container specs. The complete turnkey solution from Cummins' distributor in Jordan – from supply, testing and commissioning to aftersales and service capabilities – meant the customer had the power of the Cummins global support network at its side.
A Cummins C2500D5A generator set provides 2,500 kVA of a reliable backup power for the utility. S.E.T.I. Jordan Ltd. provided the supply and assembly of the generator set and a specially designed, anti-corrosion aluminum enclosure with motorized louvers to withstand extreme conditions such as salt deposits. 
Special sizing for critical variable frequency drive (VFD) loads was calculated using Cummins GenSize™ tool. GenSize is Cummins' sizing software that allows project managers to easily determine the right Cummins generator set for the application by entering some basic project parameters and load information. The largest motors included in the total load are eight 200 hp blower motors powered by variable frequency drives. Other VFD loads include lighting, UPS loads, process equipment motors and other motors up to 15 hp.
When it came to delivering the power system to its final destination, this presented a challenge due to height restrictions on local roads. With that, Cummins distributor S.E.T.I. Jordan worked with the consultant to install the muffler outside the container to reduce the height, dismantle it during transportation and reinstall the muffler inside the container on site. 
This is just the latest in a portfolio of Cummins power system installations at water and wastewater treatment plants managed by the Water Authority of Jordan – a business partnership of 25 years and counting.
For more information on water treatment power solutions, visit cummins.com.