Vodafone's Office in Turkey Supplied with Pair of Cummins Generator Sets Operating in Parallel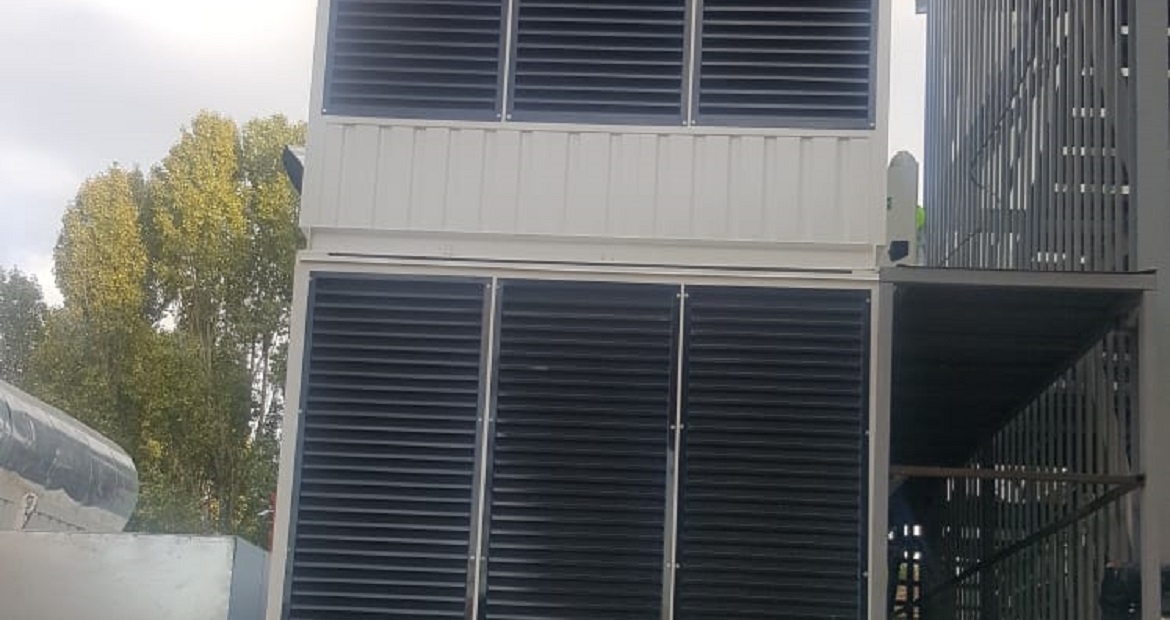 Turkey's capital city of Ankara is also home to the local headquarters of Vodafone. With more than 500 million customers worldwide, Vodafone is one of the largest telecommunication service providers in Europe, Asia Pacific, the Middle East and Africa, and is also one of the top providers in Turkey. Headquartered in London, Vodafone has local offices in Ankara along with Turkey's largest city, Istanbul.
Cummins Turkey provided two Cummins C2250 D5 generator sets for the first and second phases of Vodafone's office remodel project in Ankara, providing 4,500 kVA of standby power to meet additional power requirements of the building project. As space was limited due to the building design, the two containerized units were installed with one placed on top of the other outside the building. The generator sets operate in parallel. Depending on the situation of the load, one of them stays open as they are synchronized.
The Ankara office includes administrative services and a customer service center for the Central Anatolia region, which is Turkey's second largest region and situated in the center of the country.
Authorized service and sales dealer AET assisted with each step of the project, from sales to installation and commissioning. A solid relationship established between Cummins and the contracting firm from previous business played an important part in continuing the partnership with this Ankara office project.