Help Wanted: Cummins Looking for Great Ideas to Reduce its Carbon Footprint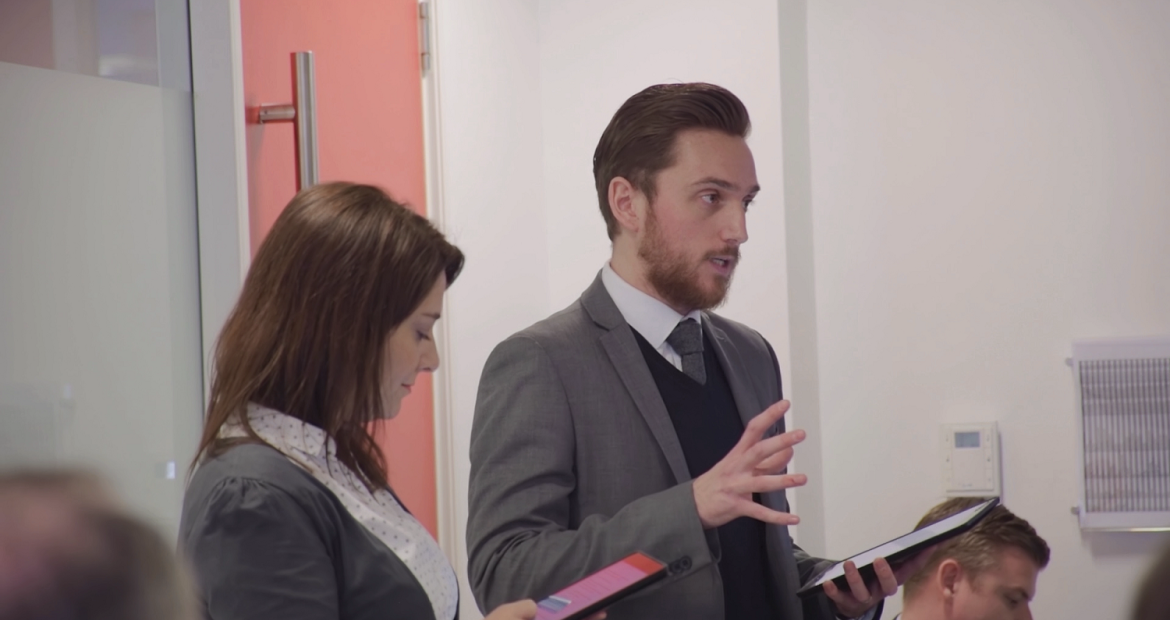 A popular Cummins program in the U.K. that asks entrepreneurs to pitch their best ideas for reducing the company's carbon footprint is coming to North America.
The Innovation Gateway is looking for new ideas that will help Cummins meet its goals around water, waste, energy and recycling.  Those judged to have the best proposals will advance to the gateway finals, 9 a.m. to 1 p.m. April 8 at the Columbus Commons, 300 Washington St., Columbus, Indiana (U.S.A.).
"This is our chance to listen to ideas we might not have considered to help us meet our goals," said Jim Gruwell, Executive Director of Strategic Purchasing at Cummins and a judge at the finals. "This initiative worked really well in the U.K. and I can't wait to see how it works here."
Loosely inspired by reality TV shows where entrepreneurs and inventors pitch their ideas to potential investors, the gateway competition resulted in several initiatives that Cummins leaders in the U.K. have put into practice to help meet their environmental targets.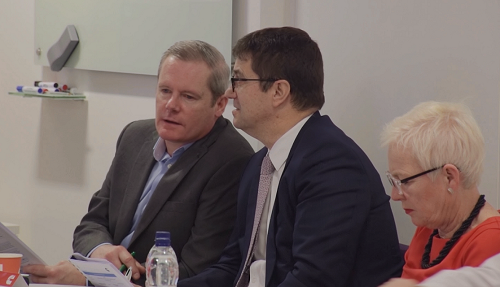 The winning ideas included capturing low gas waste heat from the engine testing process and converting it into energy that could be used on site, equipment to reduce water flow, implementation of a furniture refurbishment service and energy efficient hand dryers.
"We were really pleased with the ideas the gateway generated," said James Johnson, Cummins' Innovation Gateway Project Leader, who oversaw the initiative in the U.K. and is now leading the North American version. "It's really about powering environmental innovation through diversity in thought and partnership."
Cummins has established a special website where people can create an account and present their ideas in writing. Finalists will be notified by the company and the winners could end up becoming suppliers to Cummins, or pick up additional business if they already have a relationship with the company. People must sign up by March 15 to be eligible for the finals.
The company is asking for ideas with a connection to one or more of the following areas:
 
•    Materials management: Identifying solutions for moving waste streams up the hierarchy. 
•    Capture/recovery: Searching for ready- or near-ready to implement technologies that recover and capture energy and water to reuse. 
•    Controls:  Identify controls and systems that will help to reduce energy consumption. 
•    Manufacturing process efficiency: Identifying solutions and alternatives to improve the efficiency of manufacturing processes. 
•    Packaging: Seeking cost neutral, environmentally friendly packaging solutions that are alternatives to plastic and foam and also easily reusable and recyclable. Solutions with corrosion inhibitor capabilities are a bonus. 
•    Other Innovations
Judges for the North American gateway in addition to Gruwell include Brian Mormino, Executive Director of Worldwide Environmental Strategy and Compliance; Laura Jones, Functional Excellence Manager – Cummins facilities; Morgan Andreae, Executive Director of the Company's Growth Office and Helena Hutton, Diversity Procurement Director at Cummins.
In addition, Dr. John W. Sutherland, the leader of Environmental and Ecological Engineering at Purdue University, and Eli Levine, leader of the Clean Energy Manufacturing Initiative at the U.S. Department of Energy, will also serve on the panel.
Not sure what the Innovation Gateway is all about? Check out this video on the project in the United Kingdom.