Strength in Numbers: Open Energy Day in Brazil Reaches 1,000 Industry Professionals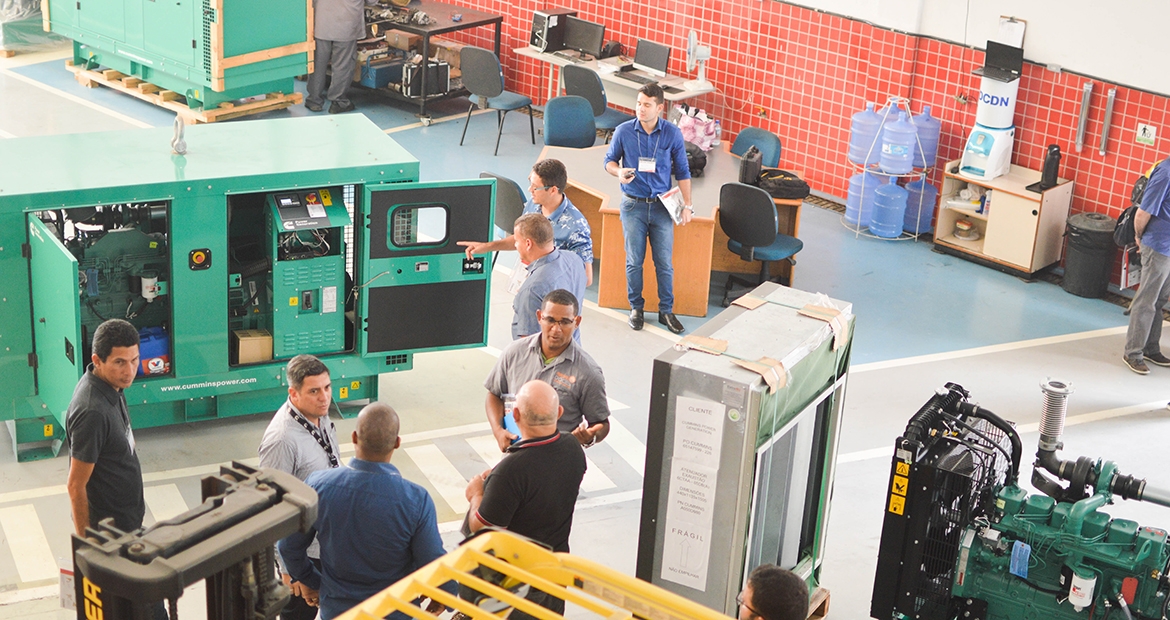 Twenty-one events. Nineteen cities. Six distributors. One thousand people. Summing up all 21 events held from August to December 2018, Open Energy Day impacted about 1,000 people across Brazil by bringing together power generation engineers, operators and end-users, one day, one city at a time.
Cummins' six distributors in Brazil – CVSMG, DCML, DCDN, DCCO, Motormac and Noroeste – hosted the individual events. While the concept of Open Energy Day is that each distributor plans the day's format based on local markets and trends, events are typically held in major cities they serve and invitations sent to clients and other industry professionals.
"Open Energy Day is very important for us to demonstrate the value of the Cummins brand for generator sets in the market, as well as providing technical expertise through a vast and strong distributor network in Brazil," said Tobias Moreira, Sales Manager of DMMC in Rio Grande do Sul. "During the events we show the quality of our products and services, our service and support."
Generally, topics like business overviews and global and regional overviews of electricity generation were covered, along with cogeneration, maintenance and remote monitoring. Attendees were trained on proper sizing of generator sets, alternators and transfer switches and how to use sizing tools like Cummins PowerSuite™.
Each event offered a unique agenda tailored to the audience. This proved to be "extremely efficient," according to Luciano Maciel, Sales Manager of DCDN in Ceará.
"DCDN-CE made its Open Energy Day directing the technical lectures to the segment of clinics and hospitals, and we invited one of the largest Brazilian companies in this segment," Maciel continued. "Cummins' products for these applications, remote monitoring, aftermarket, distributor structure and other conditions and technical and commercial characteristics were presented to a public of buyers, engineers, maintenance and deployment teams."