Could This be the Start of the 'Rail Renaissance?'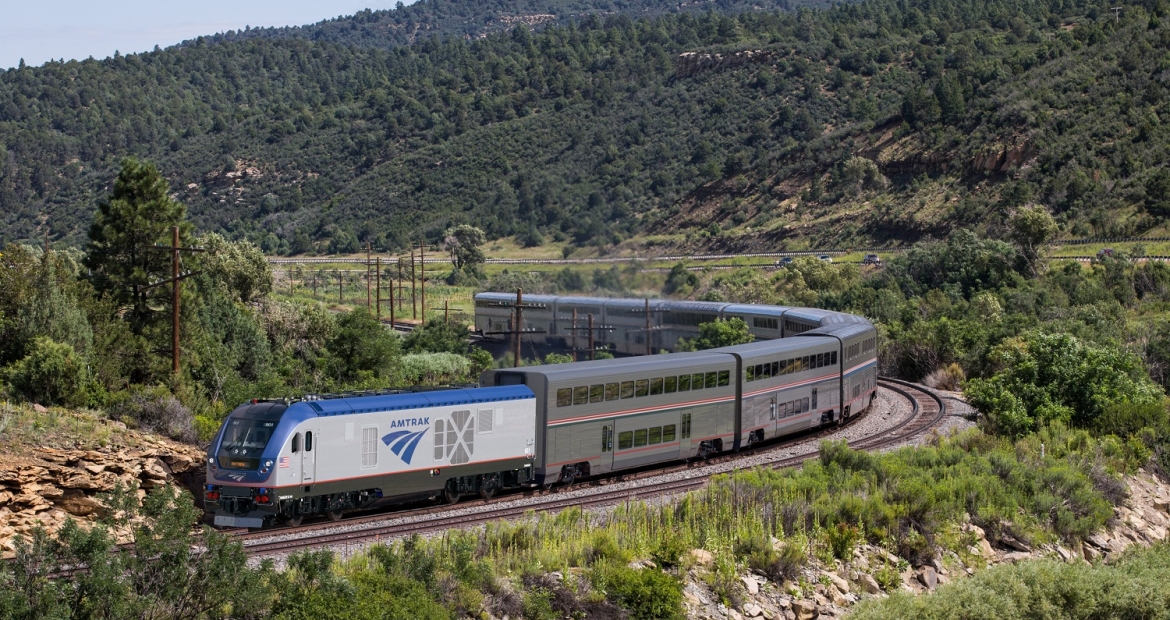 It looks like Siemens' prediction of a "Rail Renaissance" in North America might just be happening.
Last year, Siemens received contracts for more than 100 of the company's Charger locomotives – powered by the 4,000 to 4,400 horsepower Cummins' QSK95 Tier 4 engine systems. The purchases are merely the latest evidence of the growing interest in rail, especially passenger rail, in the U.S. and Canada, advocates say.
Brightline, the passenger rail service in Florida that recently announced it would become Virgin Trains U.S.A. in partnership with entrepreneur Sir Richard Branson, said in December it hopes to begin construction in 2019 to extend service from West Palm Beach to Orlando. Brightline has 10 Charger locomotives. 
Meanwhile, Amtrak, which announced Dec. 21, 2018, that it was  purchasing 75 new Charger locomotives, posted record revenues and earnings for the fiscal year ending Sept. 30, 2018.
"Riding trains in North America is 'in' again, particularly in the megacities and large metropolitan areas," Siemens said in a background paper released to the media predicting the "Rail Renaissance" at the UITP Global Public Transport Summit in May 2017 in Montreal, Canada. "Year after year, the volume of passengers is rising, the number of rail routes and networks is growing, rolling stock and infrastructure is being modernized, and politicians are rediscovering the advantages of passenger rail."
CHARGED UP
The Charger locomotive may be leading the way to that renaissance. Designed to operate at speeds up to 125 miles per hour, the Charger is the first high-speed passenger locomotive to receive Tier 4 emissions certification from the U.S. Environmental Protection Agency.
It's only been in service for a little over a year and a half and is already being used by rail systems in Washington, California, Oregon, Illinois, Florida, Michigan, Missouri, Wisconsin, Indiana and Maryland. There are currently 70 Chargers in operation. As of Jan. 8, the locomotives had traveled more than 5 million service miles. 
The 2018 contracts will more than double the number of Charger locomotives in revenue service, and include multi-year parts, service and support agreements in addition to buy options for future purchases. The most recent Amtrak contract will result in the single largest North American rail engine system purchase with aftermarket agreements in Cummins' history. 
"Cummins is so proud to be a part of this tremendous locomotive, which is not just demonstrating every day it can move people dependably and efficiently, but also deliver significant reductions in particulate matter (PM), nitrogen oxide (NOx) and carbon dioxide (CO2)," said Regina Barringer, General Manager – Global Rail and Defense at Cummins.
"Siemens has built a tremendous product that's having a positive impact across North America, and we're so glad to be part of that," she added.
ENVIRONMENTAL BENEFITS
A big part of the Charger's appeal is its environmental benefits. Cummins' 16-cylinder QSK95 engine system, a high-speed diesel-electric engine using the latest in clean diesel technology, provides a huge environmental improvement over the medium-speed diesel engines it will be replacing in many cases – some dating back to the 1990s.
The Charger is expected to achieve an approximate 10 percent improvement in CO2 emissions, a nearly 90 percent improvement in NOx and a more than 95 percent improvement in PM. Carbon dioxide is a major contributor to the greenhouse gases (GHGs) blamed for climate change. NOx and PM are key contributors to smog.
Advocates for passenger trains hope a renaissance will translate into more people leaving their cars in the garage, reducing the congestion plaguing many large urban areas in addition to the potential environmental benefits. Studies show a person traveling by rail uses almost half as much energy as by car, resulting in significant additional GHG savings.
While there remain challenges ahead – ranging from aging infrastructure to changing long-established consumer habits – passenger train advocates say they are beginning to see the light at the end of the tunnel.