As Water Demand Rises, So Does Power, With Cummins Emissions Capability and Expert Consultation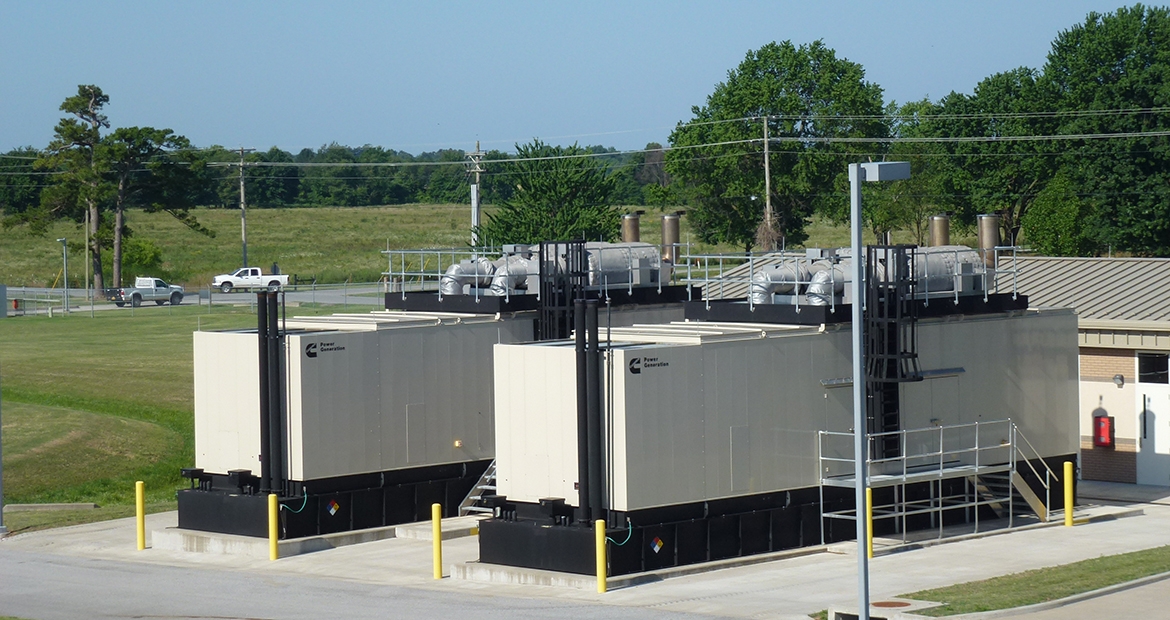 Beaver Water District provides treated drinking water from Beaver Lake to homes and businesses throughout northwestern Arkansas (USA). The University of Arkansas, Walmart headquarters and JB Hunt headquarters are some of the customers served by Beaver Water District.
As the demand for water increased, so did the need for extra emergency backup power. The generators for the power upgrade at the water treatment facility had to operate as both standby power and a utility demand rate curtailment program that required Tier 4 Final Certified emissions on the generators.
Cummins met the water district's power needs by supplying additional generators and paralleling switchgear. The medium-voltage emergency power system includes two DQKAM Tier 4 Final generators and 13.2 kV paralleling switchgear with a Digital Master Control DMC300, with space to add two more generators should operations continue to expand.
Cummins was selected for the project based on the generator performance and emissions capability along with outstanding customer support.
Providing power for the water industry requires significant experience. The Cummins team worked closely with the customer throughout the design, installation, commissioning and after-sale service, supporting the Digital Master Control interface with the customer's Building Automation System, Programmable Logic Controller programming, solving interface issues, and alarms during initial service.
For more information, visit cummins.com/generators.