Cummins Officer Calls on State to be More Inclusive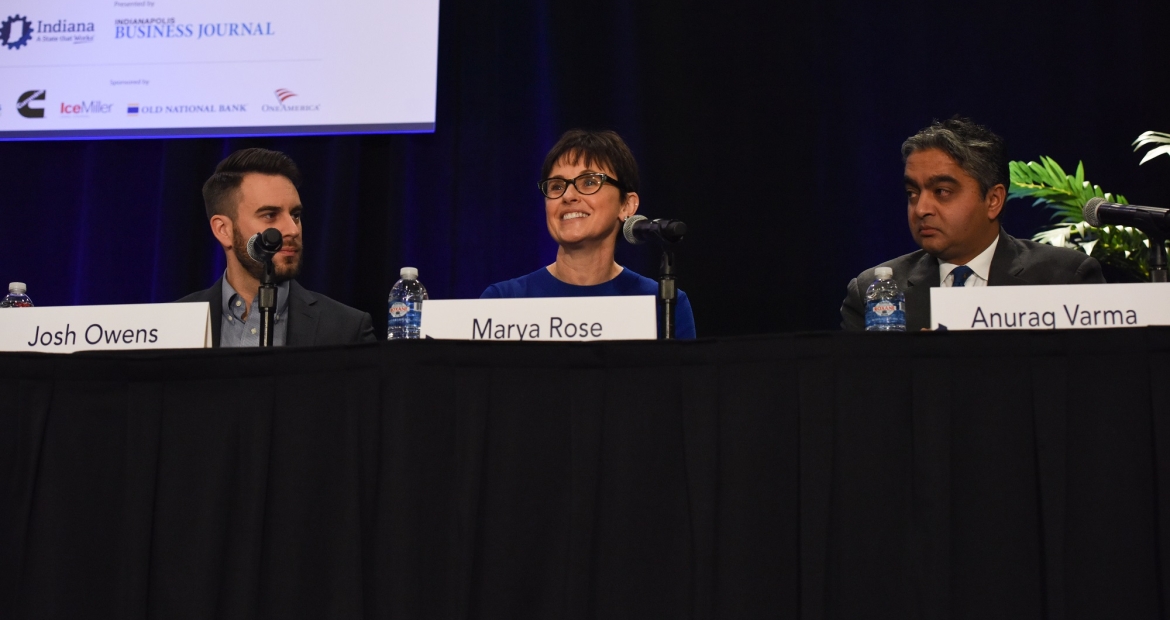 Cummins Chief Administrative Officer Marya Rose called for comprehensive hate crimes legislation in the company's home state of Indiana during a forum on how business can be a force for good.
Indiana is one of five states that does not have a statewide law that specifically addresses hate crimes. Such legislation can enable prosecutors to seek higher penalties for criminal acts motivated by hate.
"We can talk about inclusion, but there's still just some basic things we need to do as a state to make Indiana welcoming, and passing a comprehensive hate crimes bill is table stakes for our state," Rose said while participating today (Dec. 14) in a panel discussion at Engage Indiana in Indianapolis. 
"So many people in this community have already gotten together, with not for profits and the United Way and we intend to make this happen," Rose added. "This is going to happen this year. This is our time and we need to make it happen right now."
The Indiana Legislature has considered hate crimes legislation for years but proponents have never managed to get the necessary support to pass a bill.
Rose maintains hate crimes legislation is needed to make Indiana a truly welcoming and inclusive place. Even the appearance that Indiana tolerates crimes of hate can send an unwelcoming message to people from diverse groups.
That can make it harder for companies to recruit the diverse talent they need to develop the most creative answers to their customers' business challenges. Rose's comments got an enthusiastic reaction from the audience of business leaders in attendance at the event sponsored by the Indianapolis Business Journal and the Indiana Economic Development Corporation.
Cummins has a long history of taking a leadership role on issues involving diversity. Company leaders, for example, have spoken out against legislation banning gay marriage around the U.S.
Creating an inclusive environment can be challenging, Rose said. And it's something Cummins is focusing on as it moves forward in its diversity journey.
"You can have a diverse employee population, and by that I mean all facets of diversity not just visible facets but invisible facets, and yet we can struggle with inclusion," Rose said. "If someone doesn't feel like they can bring their whole self to work, in a sexual orientation way, in a religious way, however it is, then we aren't getting the best out of that employee."
Passing hate crimes legislation is a step Indiana can take so diverse people can bring their whole selves to the state. Rose maintains that, in turn, will make Indiana more attractive for everyone.