Cummins Places High in Management, Sustainability Rankings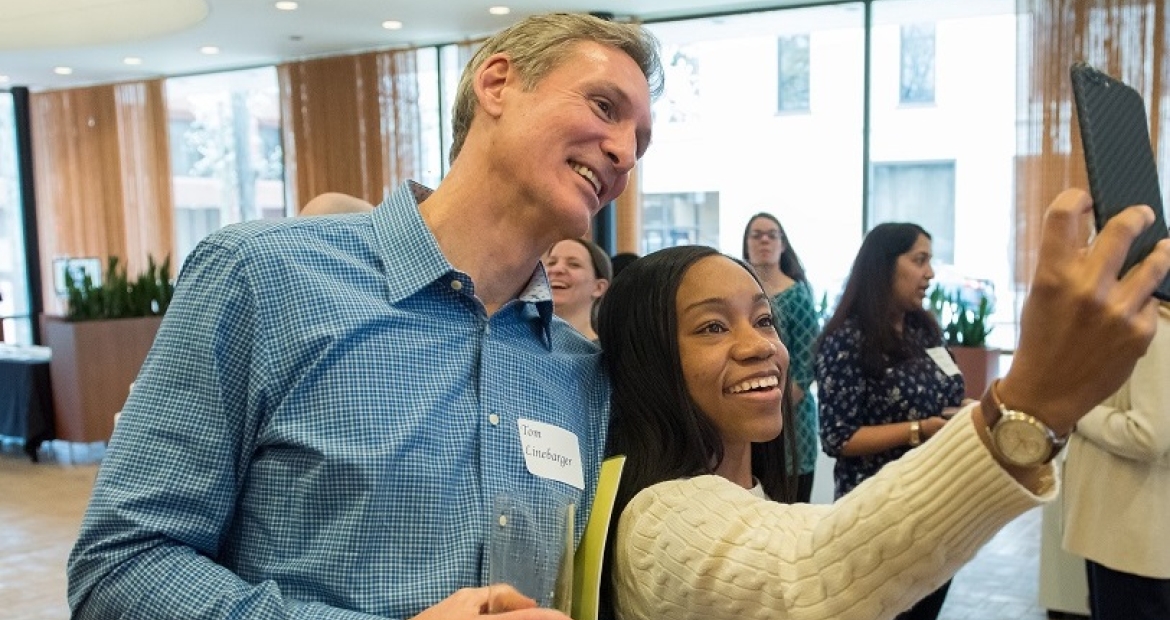 Cummins has been named to two lists released this month reflecting the company's strong management and sustainability initiatives.
The company finished No. 82 in the 2018 Wall Street Journal's "Management Top 250"  released last week (Dec. 3), and No. 80 in the 2019 JUST 100, a list of America's most just companies released today (Dec. 10).
THE MANAGEMENT TOP 250
The Wall Street Journal's rankings were prepared by the Drucker Institute, named for the late professor, author and longtime Wall Street Journal Columnist Peter Drucker. "To be a manager requires more than a title, big office and other outward symbols of rank," he once wrote. "It requires competence and performance of high order."
Cummins' ranking is up from No. 94 in the 2017 Management Top 250 and includes five out of five possible stars for the company's social responsibility performance. That's up from four stars in 2017.
The social performance ranking is based on multiple indicators of community involvement, environmental stewardship, governance performance and whether "a company has put a social purpose at the core of its business strategy." Cummins corporate mission is: "Making people's lives better by powering a more prosperous world."
The company received four-star rankings for customer satisfaction, employee engagement and development and financial strength. Cummins was the third highest ranked company in its sector – automotive/vehicles, preceded only by General Motors (No. 37) and Ford (No. 42). 
Three technology companies topped the list – Apple (No. 1), Amazon (No. 2) and Microsoft (No. 3).
AMERICA'S JUST 100
Cummins has made the JUST 100 every year since it was initiated in 2016. The list is produced by a partnership between Forbes magazine and JUST Capital, which measures company performance against the American public's definition of just corporate behavior based on public polling.
Last year, Cummins finished No. 45 in the JUST 100,  and No. 3 in the commercial vehicles and machinery category behind Rockwell Automation (No. 13) and Caterpillar (No. 38).
Cummins finished No. 80 in this year's survey and No. 3 again in the commercial vehicles and machinery category behind Caterpillar (No. 49) and Rockwell (No. 73). Tech companies also finished a top the JUST 100 led by Microsoft (No. 1), Intel (No. 2) and Alphabet (Google) (No. 3).
The JUST Capital poll of 81,000 Americans found several interesting findings, including:
76 percent of working Americans said they would opt to work at a more just company even if the pay was less.
78 percent of those polled said they had taken action to show their support for a corporation's positive behavior.
63 percent said they think CEOs have a responsibility to take a stand on important social issues.
Cummins CEO Tom Linebarger has been a proponent of environmental sustainability, maintaining protecting the environment while growing the economy is the challenge of our time.